CONTINUOUS FURNACE FOR CARBURIZING, HARDENING AND TEMPERING
To see the specification of your hardware, click on the appropriate section.

Control & Measurement Instrumentation Equipment Composition & Features
There are two main control panels for the whole-line of furnace. The one is the temperatures control panel. The other one is the motors & pumps control panel.
The Temperatures Control Panel

Type: Opened door type with waterproof design
Size: W4,000 mm × D700 mm × H1,800 mm

Front washing temperature control
Hardening furnace temperature control
Quenching tank temperature control
Rear washing temperature control
Tempering furnace temperature control
Temperature recorder

Model : CHINO-AH4712-NOA (made in Japan) × 1 set
Type: paper (chart) type

Abnormal temperature indicator with alarm system
1 unit
Furnace running layout indicator
1 unit
Cooling fans
1 unit
Voltage meters & ampere meters
1 unit
The gas burners control system as the following attached details
The Motors & Pumps Control Panel

Type : Opened door type with water proof design
Size : W.: 2,000mm × D.: 700mm × H.: 1,800 mm

Inverter of de-phosphating equipment
2 sets
Inverter of hardening furnace
1 set
Inverter of quenching tank
1 set
Inverter of tempering furnace
1 set
PLC: Mitsubishi Q serious (made in Japan)
1set
Magnetic contactor (TE France)
1 unit
Transformer
1 set
Push button
1 unit
Relay (Japan Omron)
1 unit
Conveyor deviation alarm indicator
1 unit
Abnormal indicator with alarm system
1 unit
Cooling fans
1 unit
Breaker
1 unit
Digital timing display
1 unit
Voltage meters &amp ampere meters
1 unit
The Control and Measurement Instrumentation RG-810C consists of the following components:
Distribution Cabinet
Distribution Cabinet Cooling Fan
Temperature regulator.
Automatic Temperature Control System (manufactured by RKC Japan).
The Control Panel with a graphic display with visualization of equipment and function keys (in English)
Temperature Control Panel type RG-810GE (gas)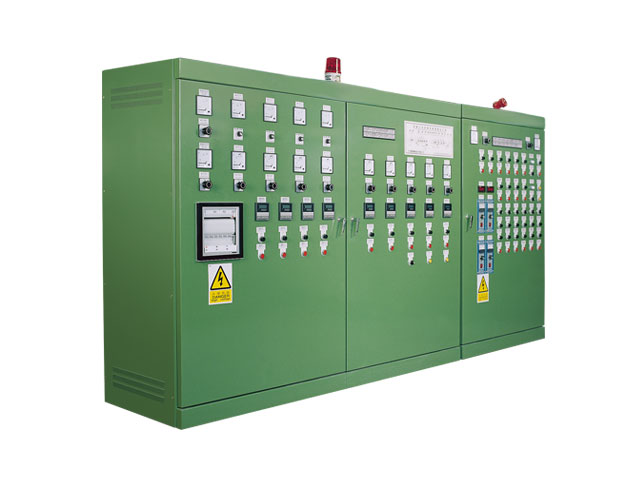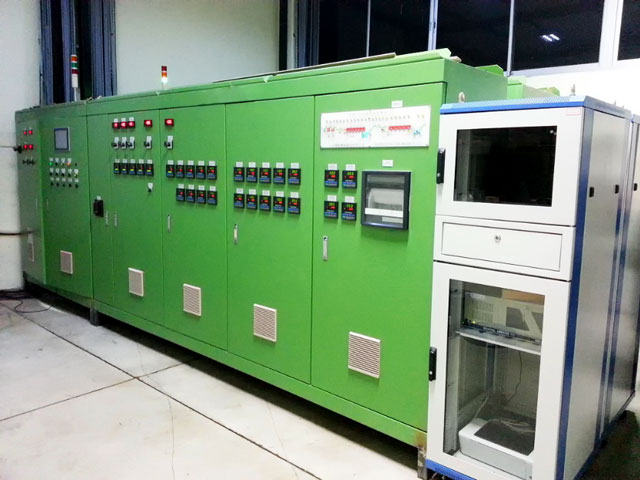 Temperature Control Panel type RG-810E (electricity)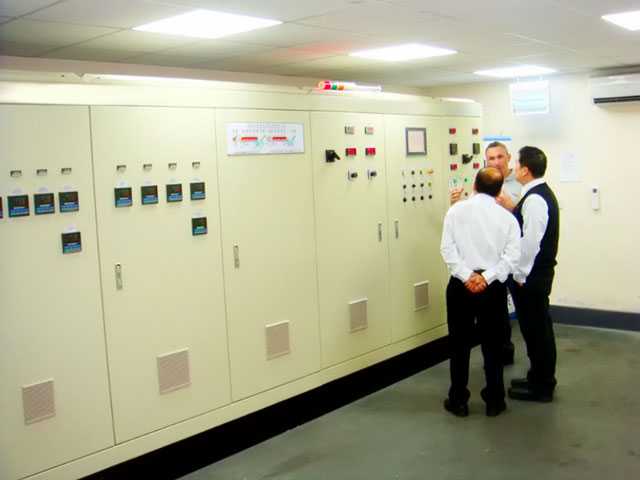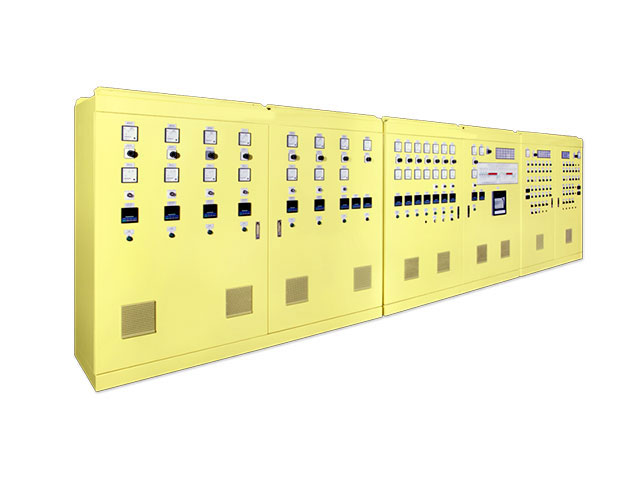 Automatic Temperature Control Panel type RG-810A (electro) Specification
| | | |
| --- | --- | --- |
| 1 | Automatic temperature control controller 0-1200°C (type RKC, Japan) | 3 sets |
| 2 | SSR 3 phase 220-440V x 160 KW | control 3 zones |
| 3 | Automatic Alert System | 1 unit |
| 4 | Furnace failure alarm | 1 unit |
| 5 | Voltmeter / Amperemeter | 1 unit |
| 6 | Voltmeter / Amperemeter Mode Switch 220 - 440V, 10A | 1 unit |
| 7 | Recording temperature device (6 points). Made in Japan | 1 set |
| 8 | Signal lamp / auxiliary relay | 1 set |
| 9 | Magnetic contactor | 1 set |
| 10 | Transformer (for cyclic control) | 1 set |
| 11 | Keys with the Backlit | 1 set |
| 12 | Alarm relay | 1 set |
| 13 | Conveyor deviation alarm system | 1 set |
Visualization of equipment (for reference only)