EQUIPMENT FOR SPECIAL PARTS COLD HEADING
COLD HEADING EQUIPMENT FOR THE PRODUCTION OF SPECIAL BOLT AND NUT PARTS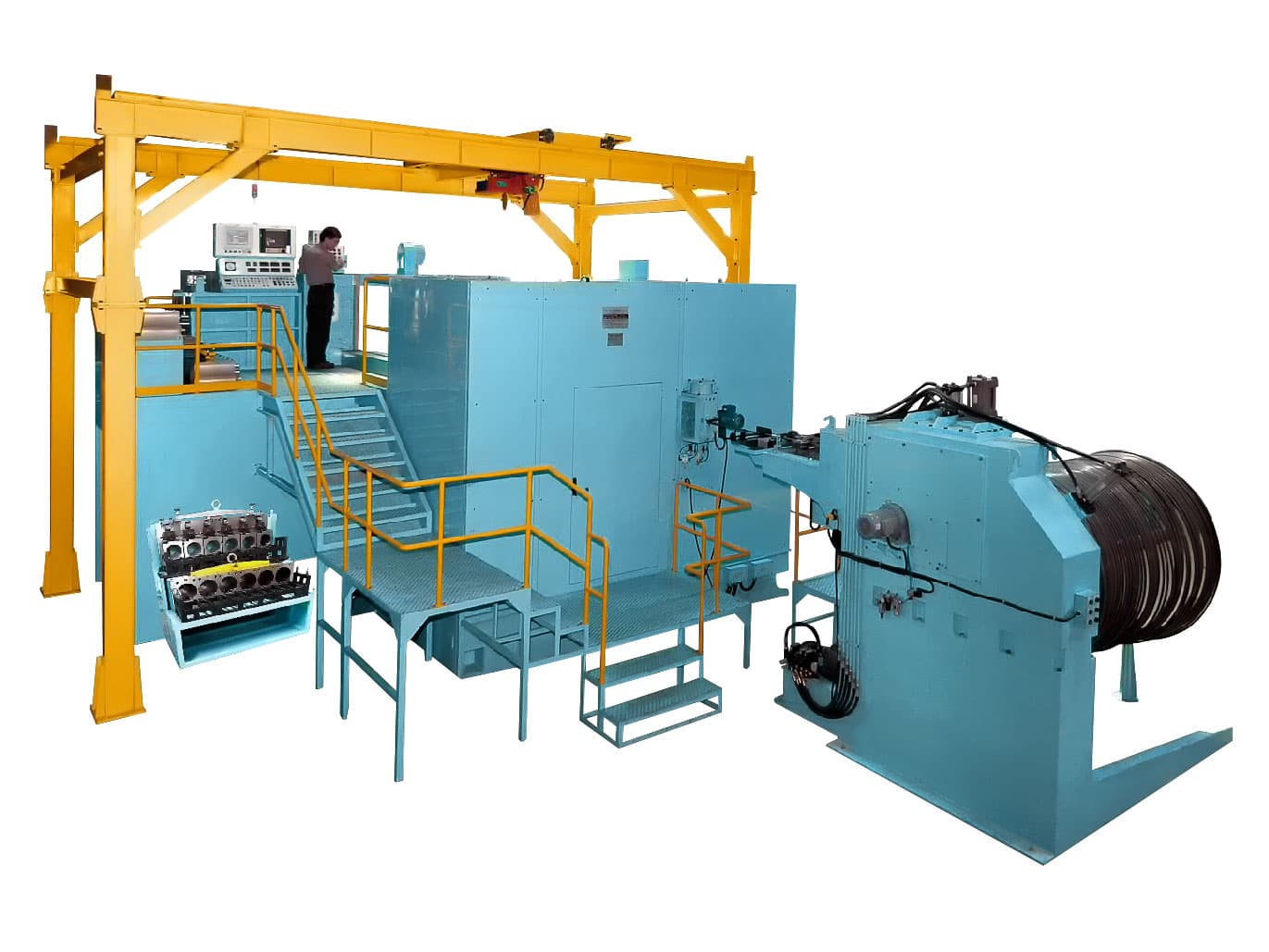 Multi-station cold heading machines are often used for the production of complex shaped rod parts. The wide technological capabilities of this cold heading equipment in comparison with single-station machines are due to the alternation of several technological operations performed on one machine. The blank to be stamped undergoes all stages of plastic shaping in one machine in one stroke of the slide, which ensures a higher productivity of these machines. The part stamped at the previous position is immediately transferred to the next upsetting position. This ensures a high stability of the disembarkation process.
Multi-station cold heading machines are usually produced with 3, 4, 5, 6, 7 and 8 forging stations. Such equipment allows the production of bolts with various heads (4, 6, twelve-head, E-TORX, bolts without a flange, bolts with a flange, bolts with an internal hex, twelve-sided, T-TORX socket), other special rod parts, requiring consistent shaping.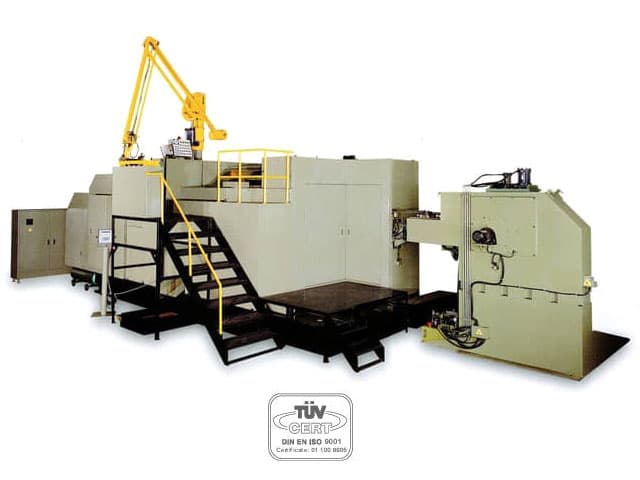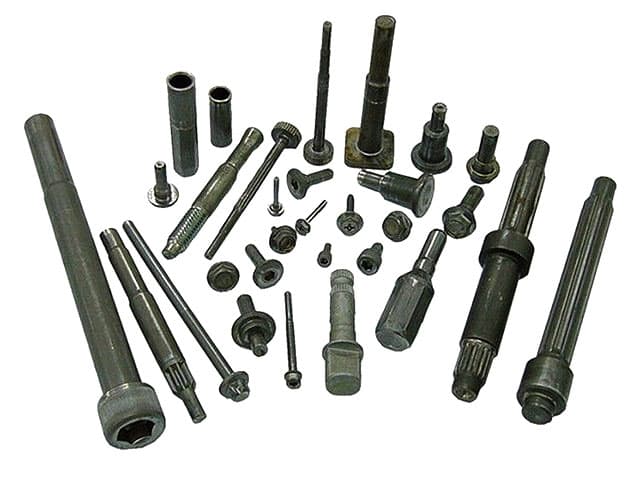 Taiwan Metiz Alliance offers RPF, RNP and RBP multi-position cold heading machines designed for upsetting special rod parts, bolt parts, nut products of various shapes and sizes from various steel grades. The landing of such special products is carried out on equipment with 3, 4, 5, 6, 7 and 8 forging stations capable of forming parts of complex configuration.
The workpiece feeding system supports 4 feeding modes (straight, rotary, up / down, open / closed). The machine can head fasteners from M5 to M45 and feature short tool change times.
State-of-the-art technology allows the operator to precisely adjust the cut length with the smallest error, which saves time and maximizes productivity. The equipment is equipped with a pneumatic clutch and braking system. The speed is controlled by an inverter.
The supplied cold heading machines are distinguished by their reliability and low operating costs.
TECHNICAL FEATURES OF THE EQUIPMENT FOR BOLT PARTS AND NUT PARTS PRODUCTION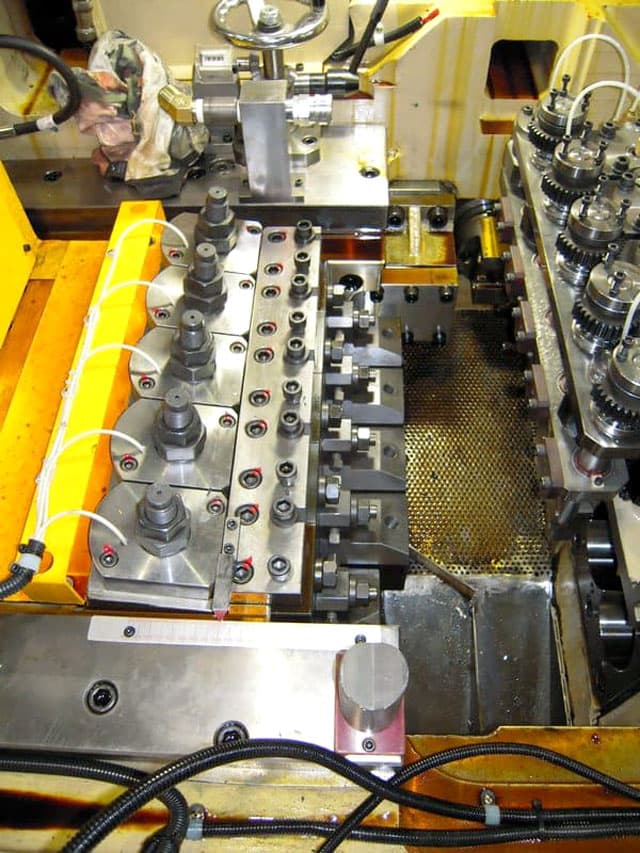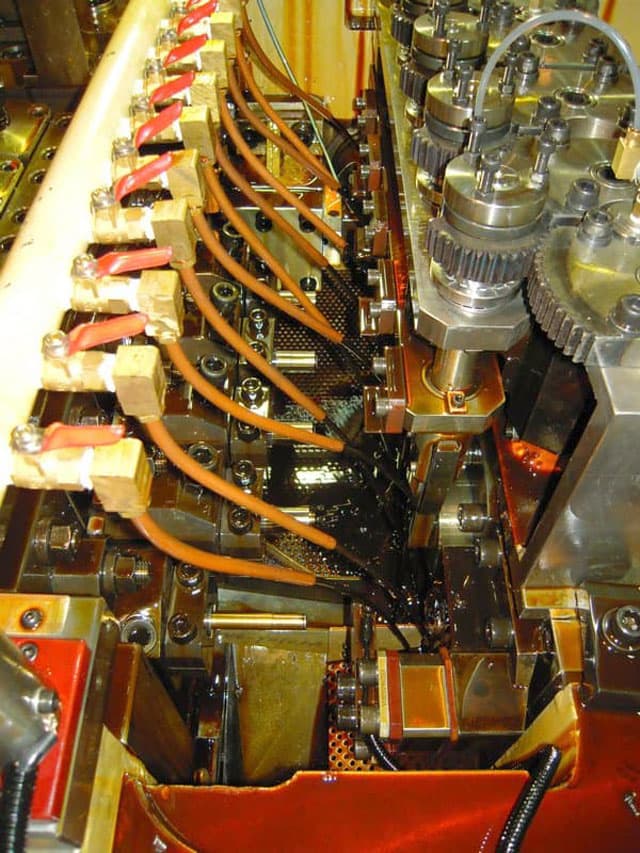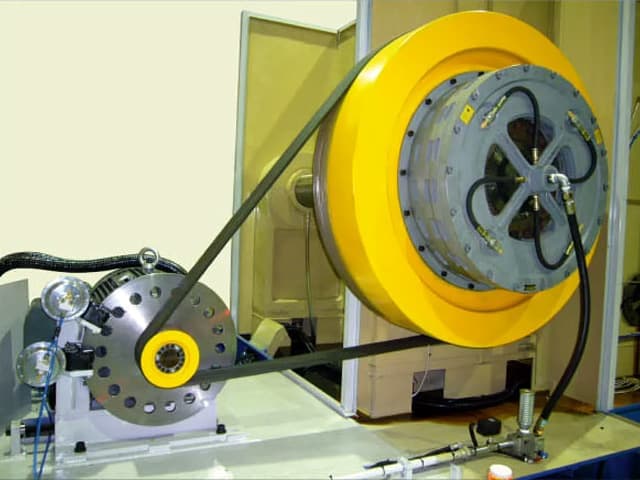 Pneumatic clutch and brake system provide a quick heading process.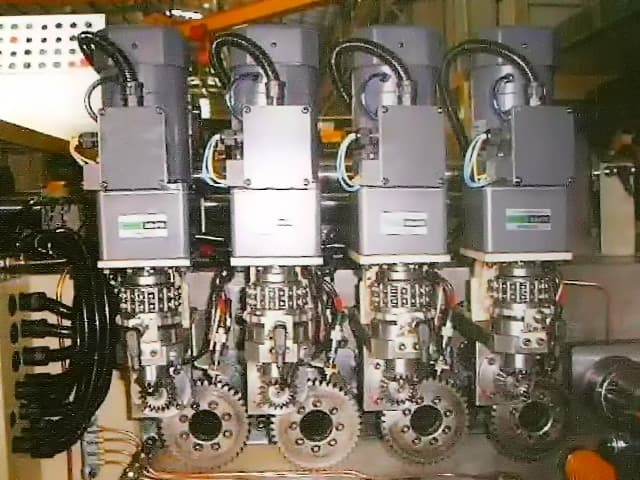 Motorized digital adjustment length with a screen on the control panel allows the operator to save time when changing tools (on demand).
---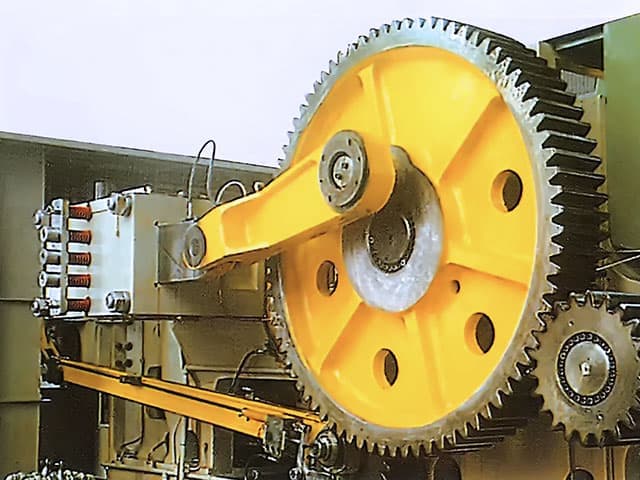 Machines are equipped with the gear lever and the cutting mechanism.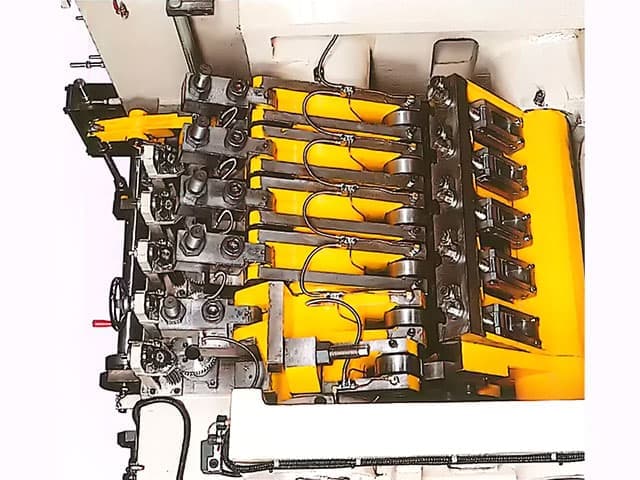 The trim die is installed at the last forging station. The ejector stroke of the trim die can be adjusted by adjusting the ejector cam with a digital readout handwheel or using a digital controller. The stroke length can be changed to make it easier to customize the cutting process.
---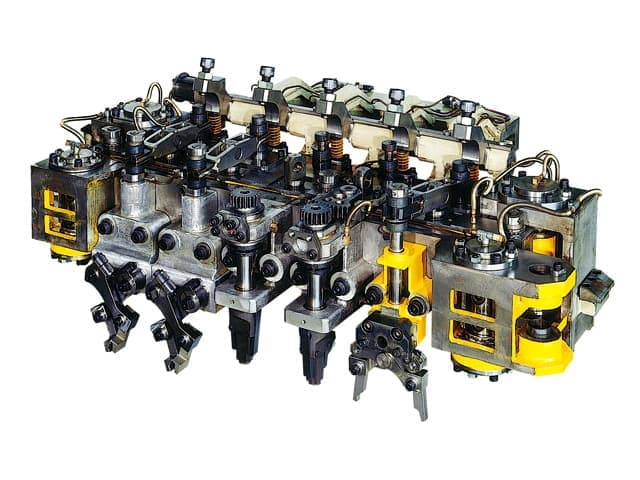 Universal transfer finger system. The equipment supports three types of blanks feeding depending on the parameters of the heading (on demand)
The frame provides absolute stability and a straight forward process of heading. Made of cast iron with nodular graphite grade JIS FCD 55. Die Holders are made of stainless steel grade FCD 70, arranged parallel to each other and can be adjusted independently of each other. The equipment is switched off automatically in case of overload R.K.O.
---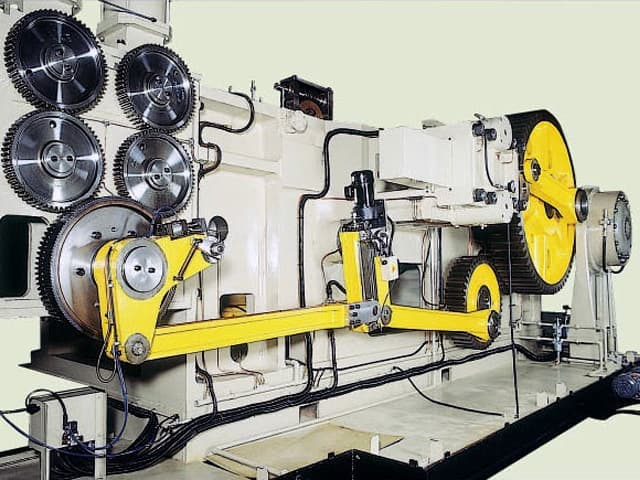 Motorized digital rod blank length adjustment with a lenght indication screen on the operator control panel.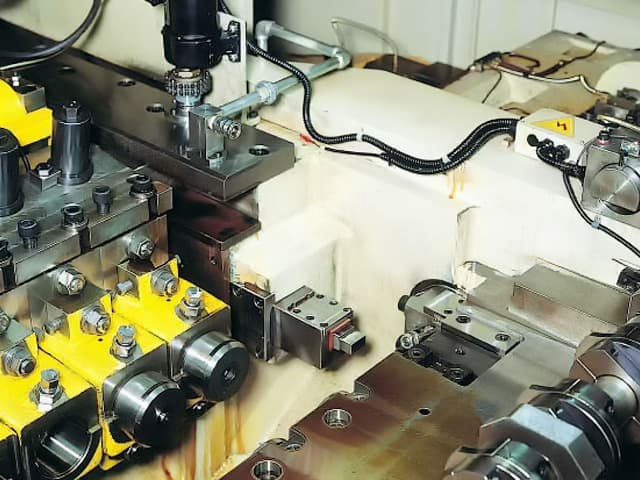 Motorized digital limiter adjustment allows the operator to quickly and accurately adjust the cutting length (on demand).
---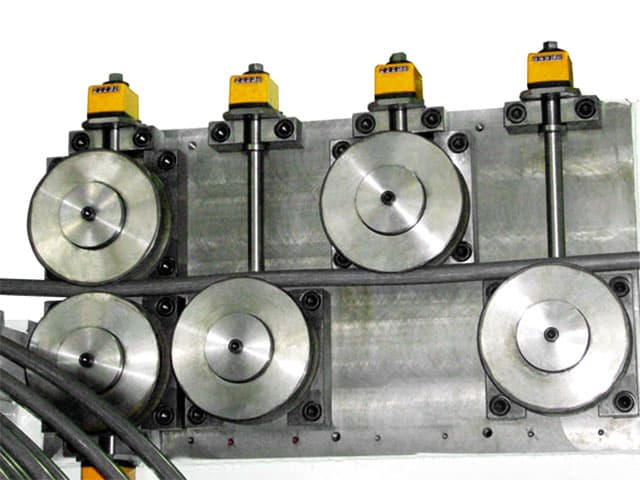 Straightener rollers with digital gauges. Adjustment of the position of the rollers of the straightening mechanism is individual, manually.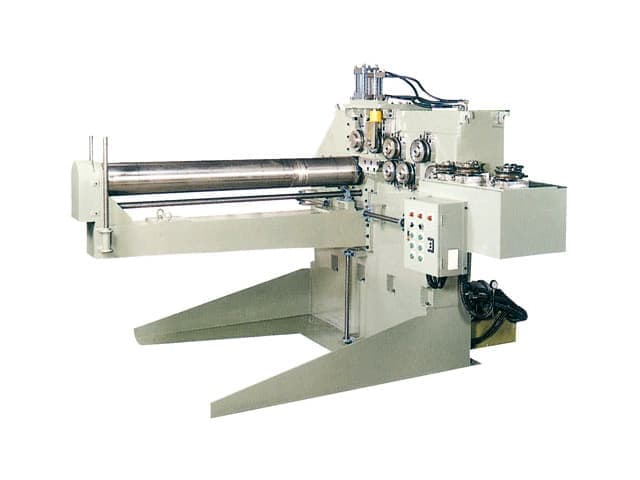 Wire winder is equipped with horizontal pointing and correct hydraulic mechanism, able to quickly and easily process heavy wire rods.
Quick Tooling Change System
The tool module is easily mounted and dismantled (this is an option). To change the tool in the production of various types of products or the need to replace dies / punches, the machine operator can use a crane-beam to dismantle the tool module and replace it with a module with other tooling, which significantly reduces labor costs and adds ease of use.
This option is also applicable for the production of a larger range of products in small batch production. The system is applicable for the production of products larger than M20.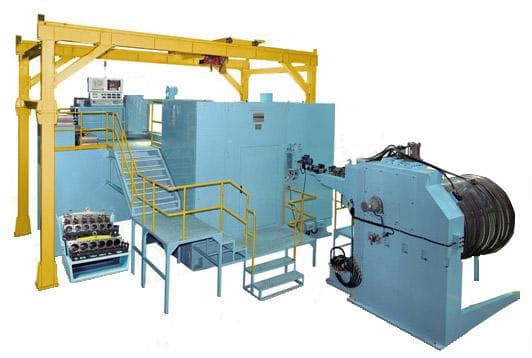 Parts Forming Machine RBP-36B6SL with installed Quick Tooling Change System.
Robotic Automatic Quick Tooling Change System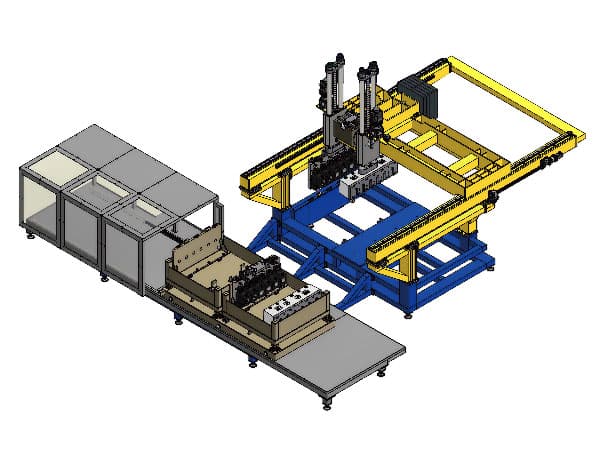 Automatically exchange die/punch blocks via Human-Machine interface (HMI) computerized control.
Incorporated with length parameter adjustments via HMI, no manual power is needed, accurate, fast, secure and time-saving to achieve smart forming goal.
Fault detection, monitoring and diagnostics system
The system includes the following sensors:
insufficient air pressure sensor;
forging force control sensor;
end sensors for opening protective covers;
workpiece feed error detector;
lack workpiece detector;
circuit failure detector;
punch ejector malfunction sensor;
motor overload sensor;
oil level sensor;
pneumatic clutch failure sensor;
manual pneumatic clutch failure sensor;
inverter malfunction sensor;
forces values monitoring device.
Products manufactured on Special Parts Formers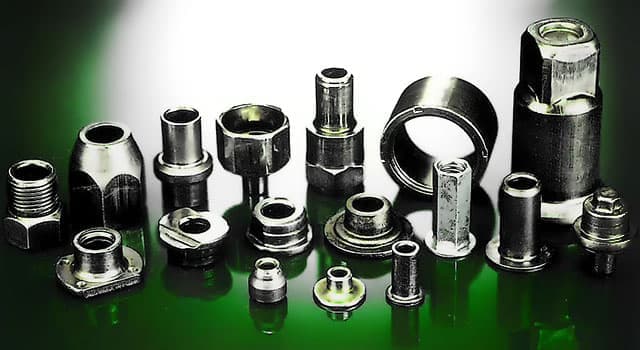 These products are produced on equipment of RNP Series with 5, 6, 7-position forging stations. Maximum cutting diameter: 45 mm, maximum cutting length: 180 mm.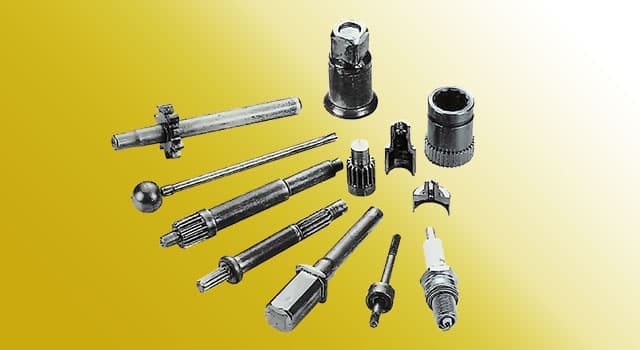 These products are produced on equipment of RBP Series with 5, 6, 7 and 8-position forging stations. Maximum cutting diameter 34 mm, maximum cutting length 450 mm.
Specification of Cold Heading Equipment for Bolt Parts and Nut Parts
| Model | Forging stations | Product size | Cut-off dia. max. | Cut-off length max. | Max. output |
| --- | --- | --- | --- | --- | --- |
| Nut Parts Former RPF Series | 3/4/5/6/7 | Ø8×20 - Ø44×100 mm | 8 - 45 mm | 20 - 100 mm | 55 - 320 pcs/minute |
| Nut Parts Former RNP Series | 5/6/7 | | 7 - 45 mm | 40 - 180 mm | 55 - 255 pcs/minute |
| Bolt Parts Former RBP Series | 5/6/7/8 | | 7 - 34 mm | 55 - 450 mm | 55 - 240 pcs/minute |
Workshop with Nut Parts Former