Dear Partners,
We are having a long weekends coming up to celebrate the Middle Autumn Festival (Taiwan National Holiday) September 29th - October 1st.
We would like to take this great opportunity to thank you for your continued support, wish you and your family, the members of your company healthy, wealthy, prosperous and all the best.
Happy Middle Autumn Festival!
AUTOMATIC ASSEMBLY EQUIPMENT FOR FASTENERS, METALWARE AND PARTS
NUT, NYLON RING AND WASHER ASSEMBLY EQUIPMENT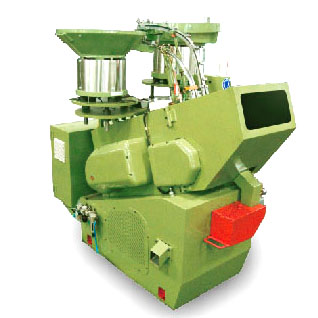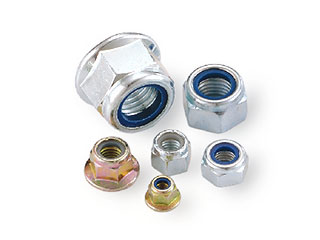 Highlights
Compact design.
Low cost.
Automatic coolant.
Easy to operate and maintain.
The high quality of the finished product.
Automatic products feed by vibratory feeder.
In the absence of production in the bunker, the machine stops automatically.
Specifications
Model
RNA-11B
RNA-14B
RNA-19B
RNA-24B
RNA-30B
The allowable size of nuts turnkey , mm
8.2-11.3 (M6)
11.3-14.3 (M8)
14.3-19 (M12)
19-24 (M16)
24-30 (M20)
Max. nut thickness , mm
8.5
12
16
19.5
24
Engine, PM
2
2
3
3
5
Max. perform., pcs./ Min.
250
200
160
145
130
Net weight, kg
830
1000
1250
1480
1960
Gross Weight, kg
1000
1200
1500
1750
2250
Machine dimensions (LxWxH), mm
1180x1000x1520
1300x1230x1550
1340x1300x1560
1430x1350x1560
1600x1550x1760
Additionally
Inverter Motor
+
+
+
+
+
Device for troubleshooting
+
+
+
+
+
Programmable Logic Controller
+
+
+
+
+
Automatic grading of defective products
+
+
+
+
+
The device for feeding inspection
+
+
+
+
+
MACHINE FOR ASSEMBLY LOCK NUTS AND NYLON RINGS
This machine is widely used in various industries. Unlike traditional assembly machine that is used to assembly nylon rings and nuts, this machine is used in all assembly processes by changing specially designed mold. For the control of the assembly process in the RNP machine programmable logic controller is used.
The sensor and the frequency of converter responsible for the management and control of material feed rate of the press. In the event of any emergency, the machine automatically stops.
The design of the machine makes it easy to control the depth of the press.
The function of non-stop operation provides high efficiency operation and increases productivity.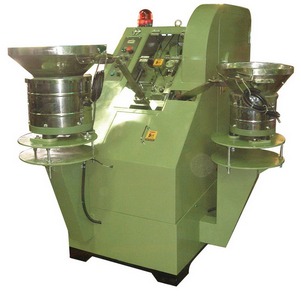 Appearance of equipment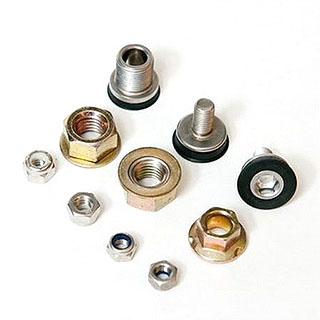 DIN 980, 982, 985, 6924, 6925, 6926, 6927
Highlights
This equipment is able to collect the nylon washers and nuts.
The operating mode is controlled by programmable controllers.
The speed is controlled by inverter.
In the case of malfunction the equipment stops automatically.
The design of the equipment makes it easy to replace tools.
Ideal for serial production of fasteners.
Suitable for locking nuts.
Specifications
| Model | RNP-13 | RNP-19 | RNP-27 | RNP-36 |
| --- | --- | --- | --- | --- |
| size of the nut | M5~M8 10"~5/16" | M10~M14 3/8"~5/8" | M16~M20 5/8"~3/4" | M22~M30 7/8"~1¼" |
| Press weight, tons | 8 | 10 | 15 | 20 |
| Max. Performance, pcs. / Min. | 300 | 250 | 120 | 90 |
| Power consumption from the network, kW | 1.5 | 2.2 | 2.2 (1:5S) | 3.7 (1:5S) |
| Max. energy consumption, kW/h | 4.6 | 5.3 | 6.8 | 8.6 |
| Vibrator, mm | Ø400 & Ø450 | Ø400 & Ø550 | Ø500 & Ø650 | Ø720 & Ø850 |
| Oil tank, L | 22 | 23 | 25 | 25 |
| Dimensions of the machine , WxLxH/m | 1.5x1.8x1.65 | 1.53x2.11x1.75 | 2.1x2.5x1.9 | 2.6x3.5x2.1 |
| Net weight, kg | 1070 | 1300 | 2200 | 3100 |