Dear Partners,
We are having a long weekends coming up to celebrate the Middle Autumn Festival (Taiwan National Holiday) September 29th - October 1st.
We would like to take this great opportunity to thank you for your continued support, wish you and your family, the members of your company healthy, wealthy, prosperous and all the best.
Happy Middle Autumn Festival!
COILING AND FORMING EQUIPMENT FOR SPRINGS, RINGS AND SPECIAL FASTENERS
SPRING SCROLL EQUIPMENT
8-AXIS CNC SPRING SCROLL MACHINE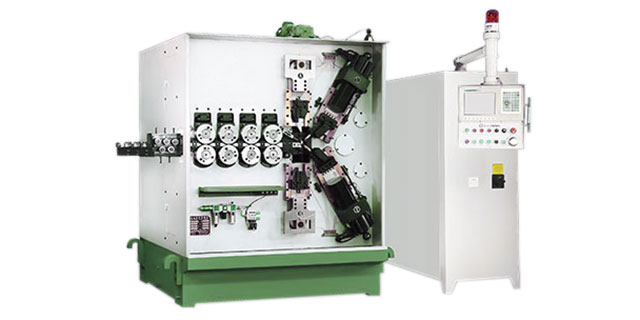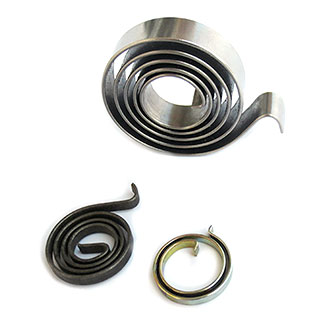 Main Features of Spring Scroll Machine
Controlled with 8 axis, wire feed axis, slide block of upper variable diameter, slider block of down variable diameter, up-cut blade axis, down-cut blade axis, outside torsion axis, center torsion rotary mandrel axis.
The eight axis can operate as single-step or synchronously.
Computer interface is available in Chinese and English, which makes the operation much easier.
The Spring Scroll Equipment can produce scroll spring with different specifications.
RK-type Vortex Spring Coiling Machine Specifications
| | |
| --- | --- |
| Number of Axes | 8 Axis (Wire Feed,Upper variable diameter slider, down variable diameter slider, Up-cut, Down-cut, Outside torsion, Center torsion, Rotary mandrel) |
| Max. Outside Diameter of the Steel Wire | 4 x 14 mm |
| Max. Outside Diameter | Ø80 mm |
| Wire Feed Length | No Limitation |
| Wire Feed Speed | 80 m/min |
| Forming Way | Double Points |
| Number of Wire Feed Axes | 4 Pairs |
| Up Variable Diameter Motor | 2.7 kw |
| Down Variable Diameter Motor | 2.7 kw |
| Outside Torsion Motor | 2 kw |
| Inner Torsion Motor | 2 kw |
| Rotary Mandrel Motor | 2 kw |
| Wire Feed Axis Motor | 30 kw |
| Up-cut Motor | 7 kw |
| Down-cut Motor | 7 kw |
| Machine Dimension (LxWxH) | 2100 x 1800 x 2200 mm |
| Machine Weight | 7000 kg |
| Voltage | 3PH AC380V 50HZ |