Dear Partners,
We are having a long weekends coming up to celebrate the Middle Autumn Festival (Taiwan National Holiday) September 29th - October 1st.
We would like to take this great opportunity to thank you for your continued support, wish you and your family, the members of your company healthy, wealthy, prosperous and all the best.
Happy Middle Autumn Festival!
SCREW SLOTTING MACHINES
Double Cutter Slotting Machine with Protective Cover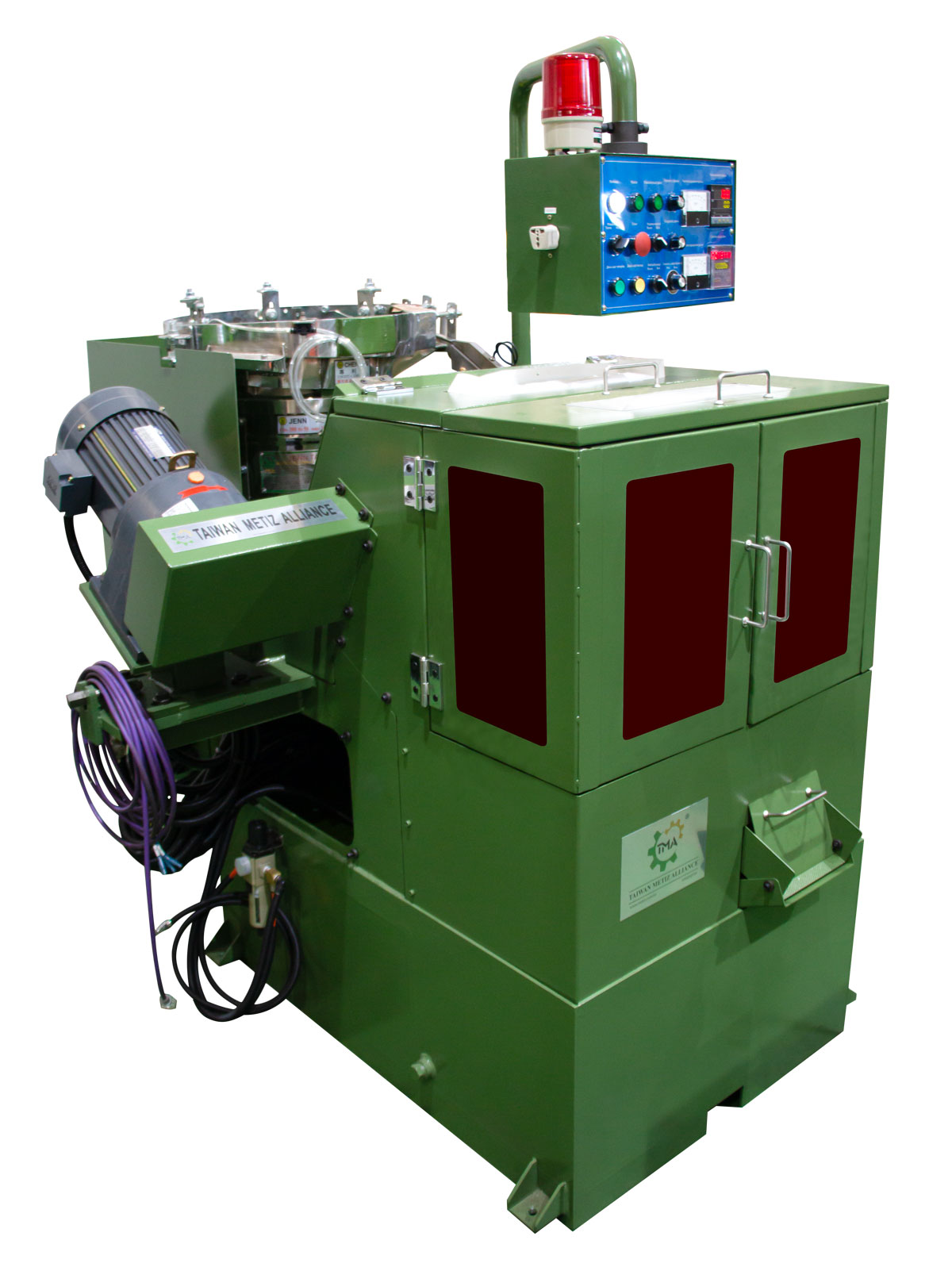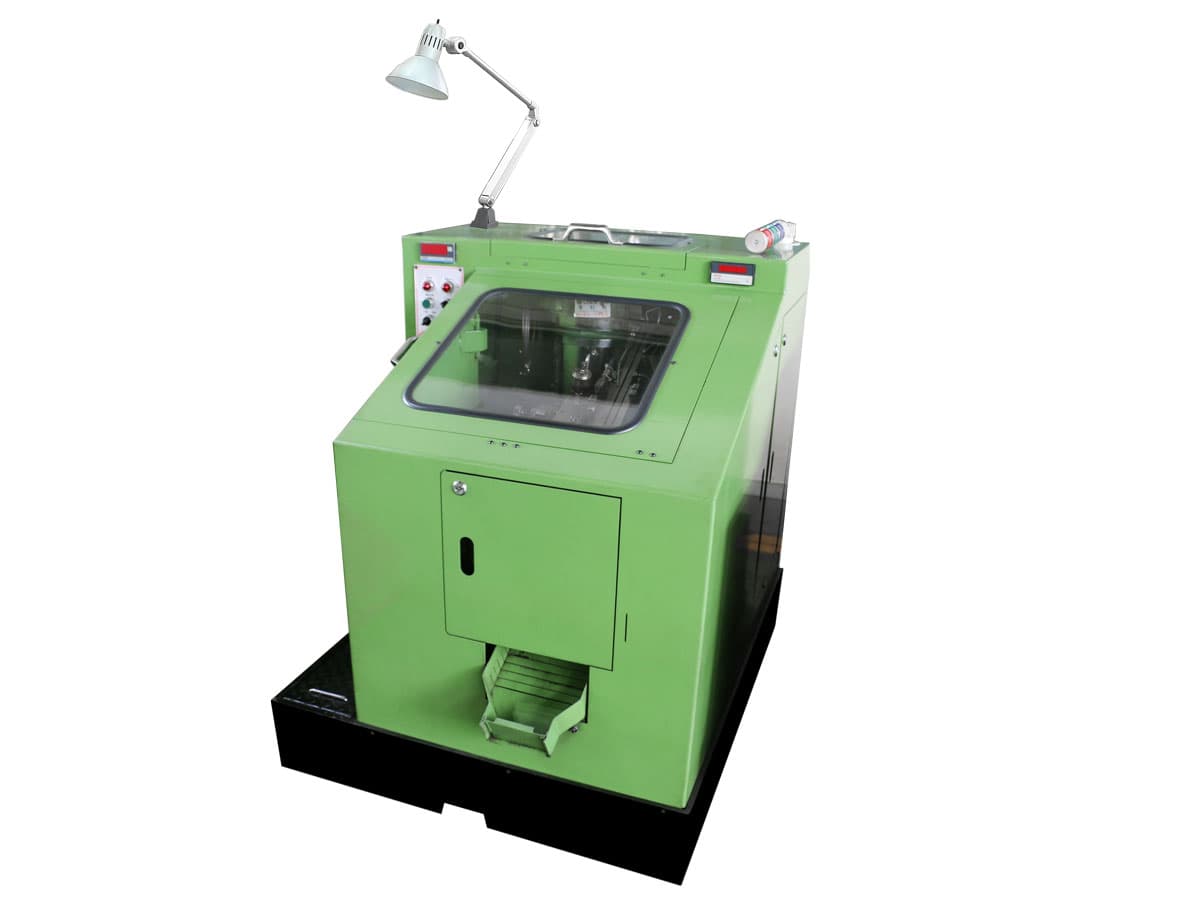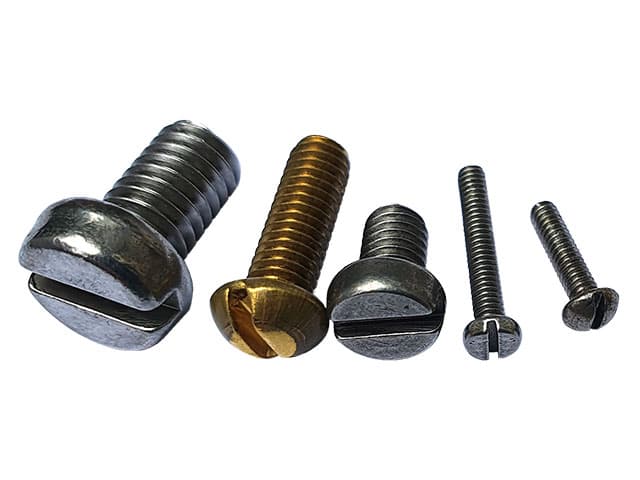 Slotting machine with double cutter in a protective cover is used for screws and small fasteners, the production of which excludes the technology of forming splines by cold heading.
Metal cutting machine for slotting. Straight-sided splines and involute profile splines on shafts are formed by a milling cutter by rolling. The cutter rotates and simultaneously performs a feed motion (moving along the axis of the workpiece), the workpiece also rotates with a frequency depending on the number of splines formed.
The boring process is highly accurate, stable and occurs at high speeds. The equipment does not make much noise.
After two step boring, chips are removed automatically, which eliminates the formation of burrs on the head of fasteners. Fastener splines of small diameters are usually milled in one pass, large diameters in two passes.
Double Cutter for slotting Screw Head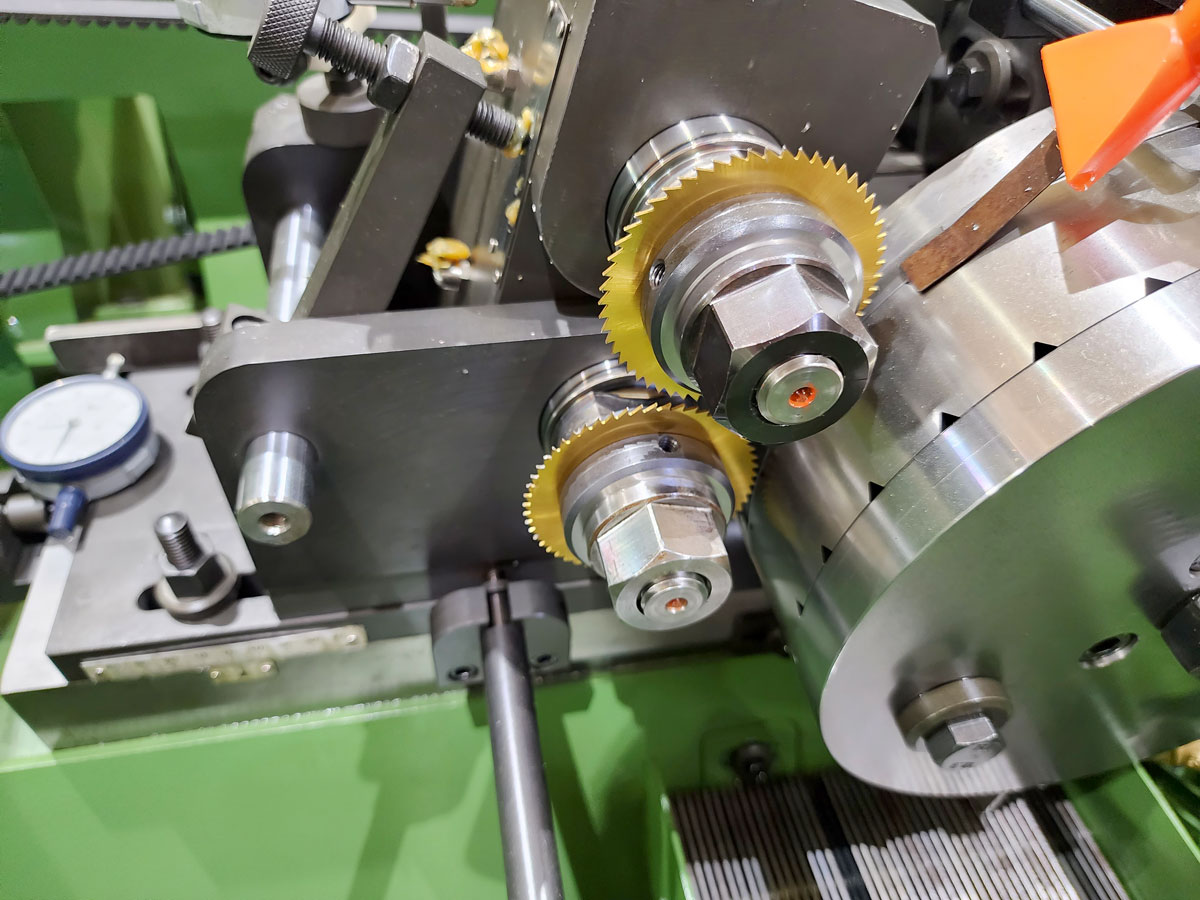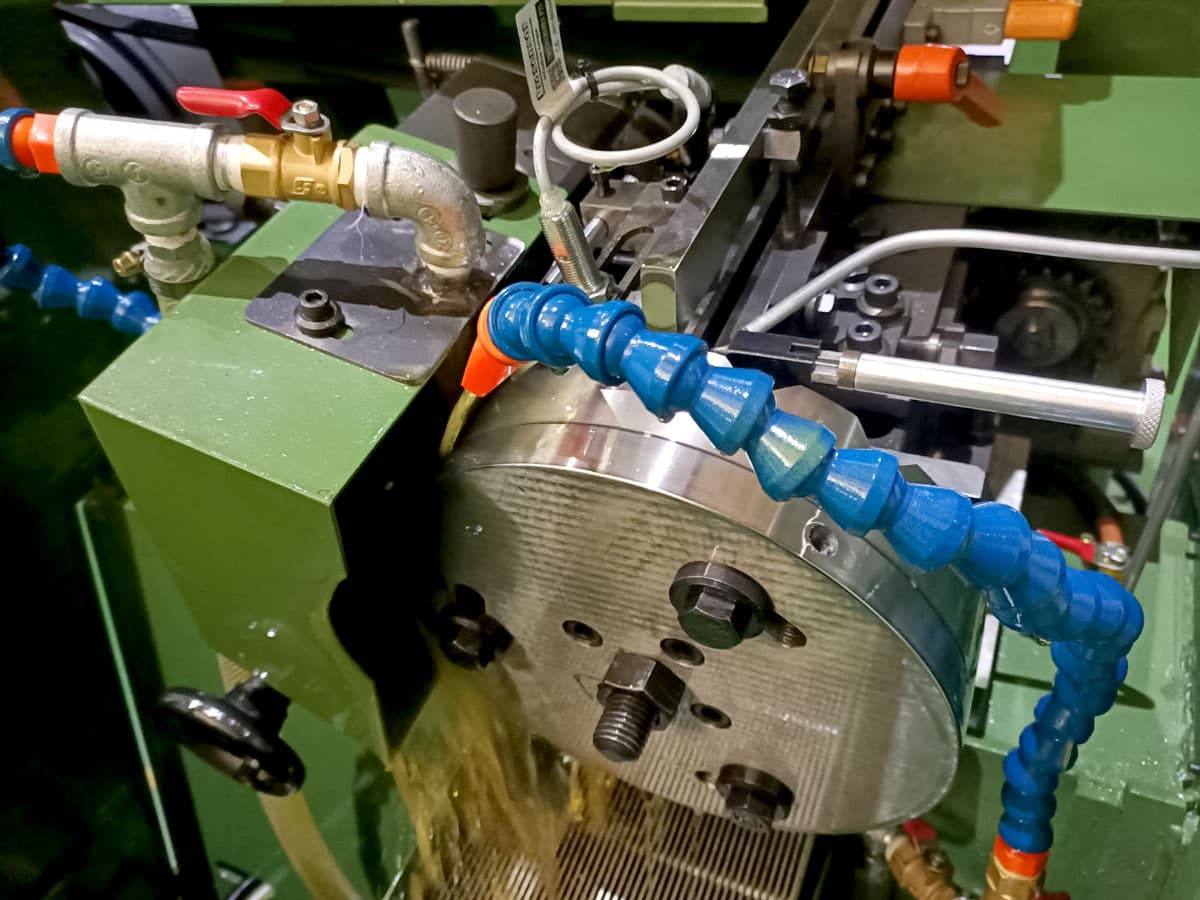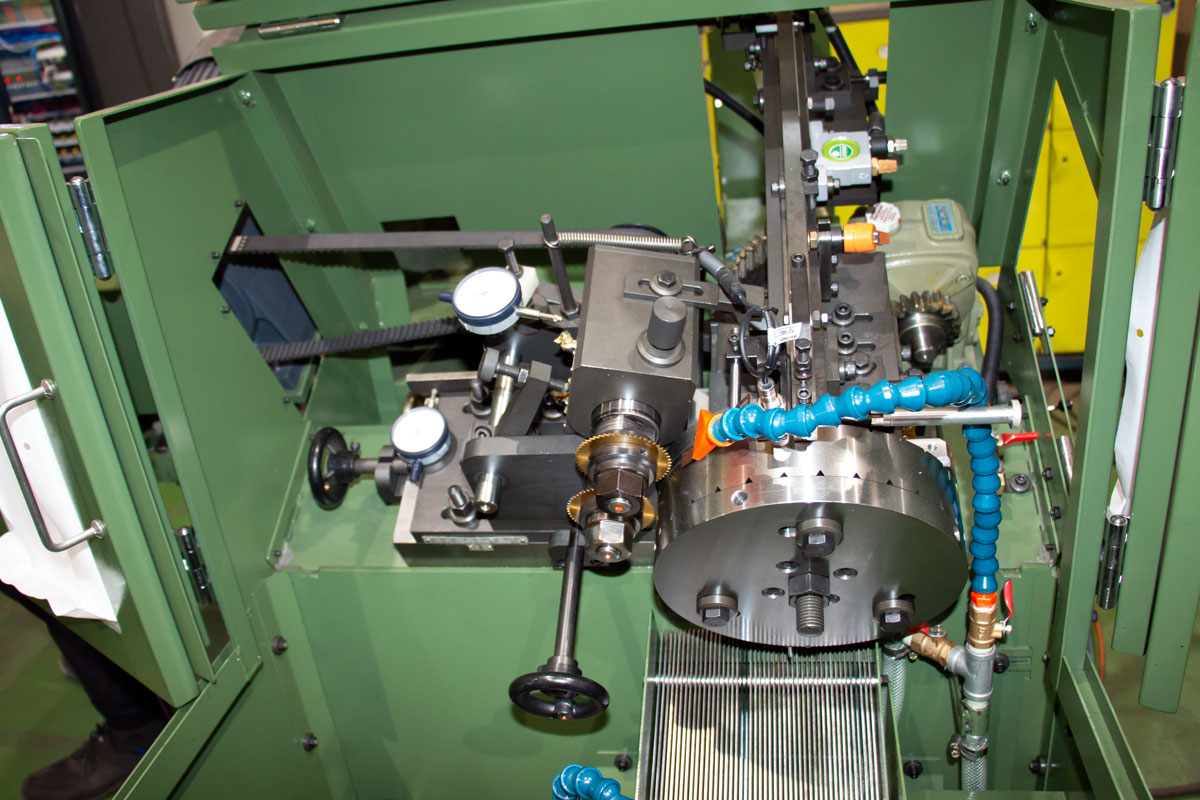 Workpiece gripper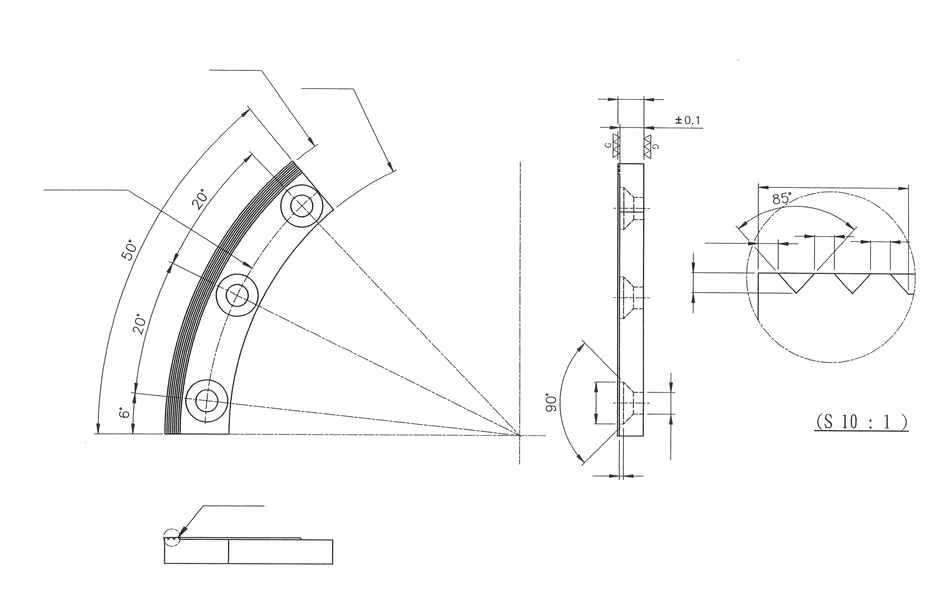 Vibratory Feed Bowl
For workpieces of different sizes, vibrating bowls of the appropriate diameter are used:
Ø300 / Ø400 for M1 - M3
Ø520 for M3 - M6
Ø620 for M6 - M10
The minimum length of the product is 4 mm.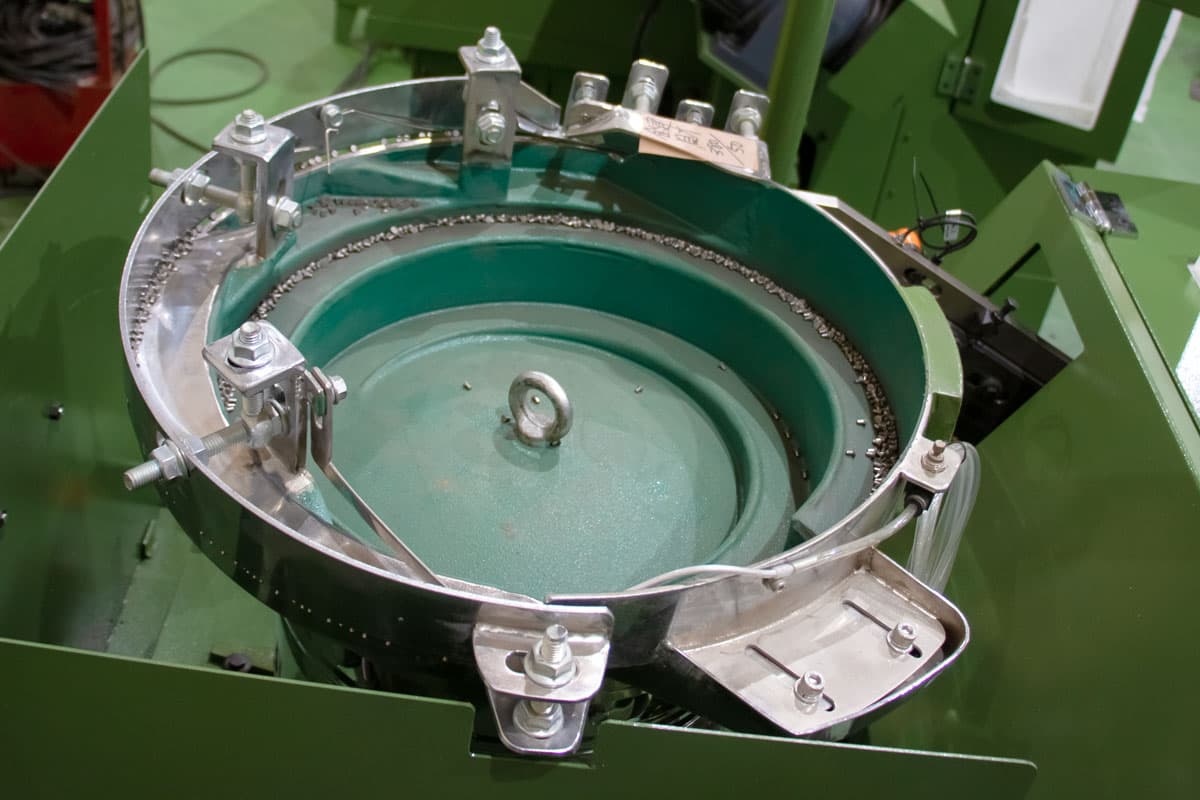 Slotting Machine Control Panel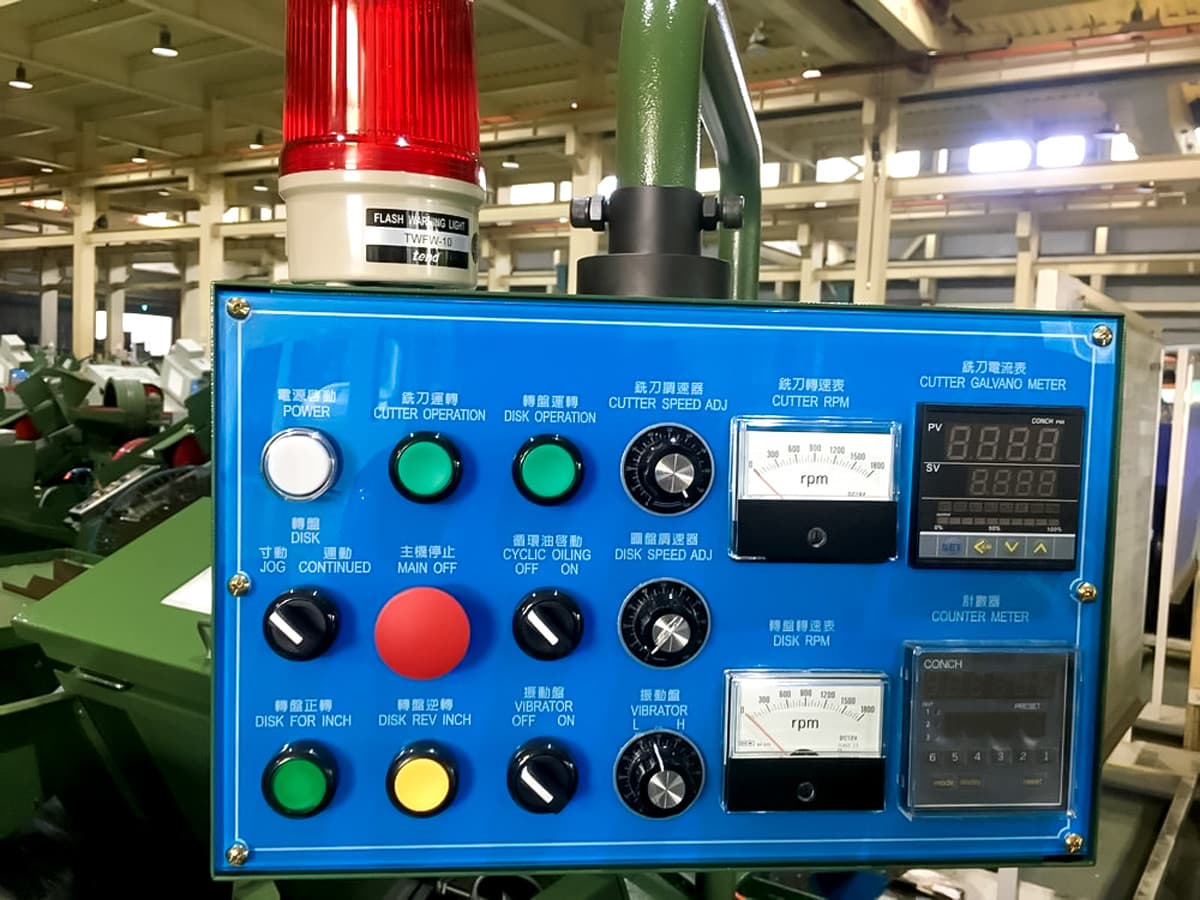 Electrical equipment of the slot milling machine
Slot milling machine is controlled by a controller, one operator is able to operate more than ten machines.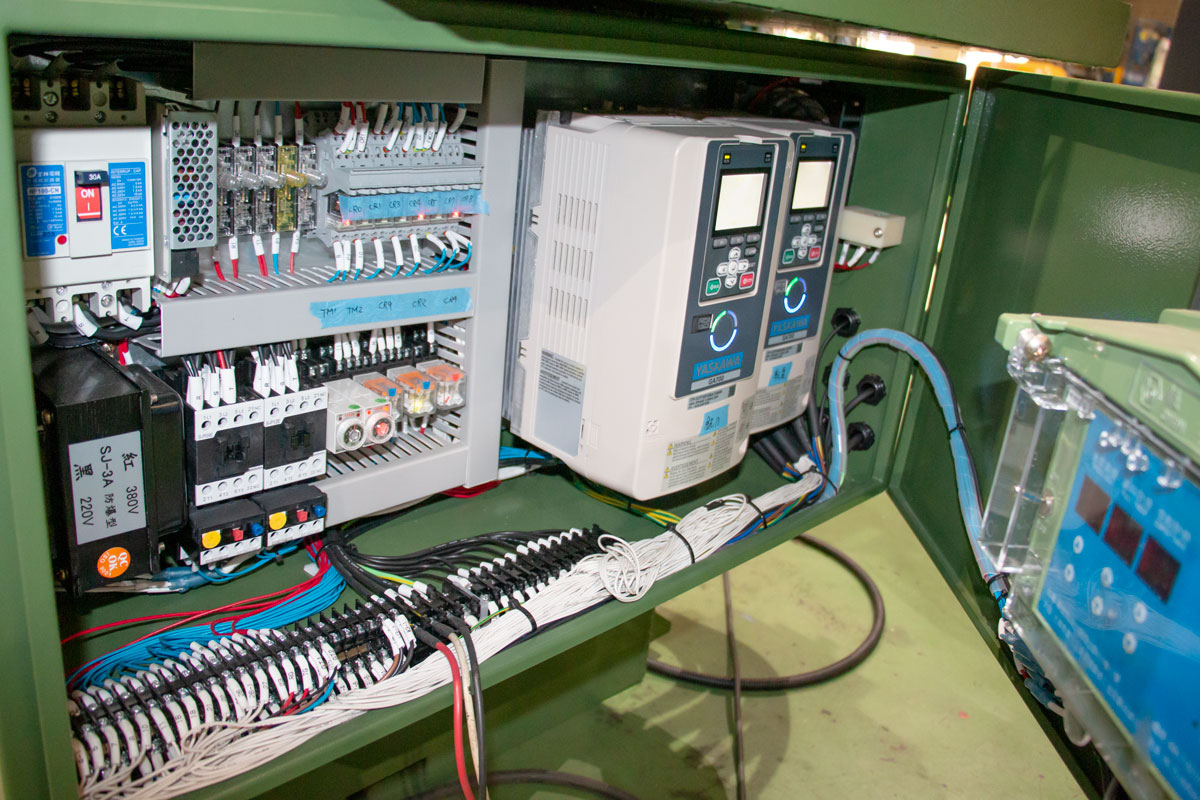 Technical specification of slot milling machines
| Model | Screw Diameter, mm | Screw Length, mm | Maximum Output, pcs/min | Motor Power, HP |
| --- | --- | --- | --- | --- |
| AR-3C | 1.4-3 | 4-25 | 70-110 | 2 |
| AR-5D | 1.6-6 | 5-45 | 40-80 | 2 |
The solid bed of the slot milling machine is made of high-strength alloy steel, which extends the life of the machine and ensures maximum rigidity and stability in milling the flat slot of screws and bolts.
Video of the operation of the screw head slotting machine