COILING AND FORMING EQUIPMENT FOR SPRINGS, RINGS AND SPECIAL FASTENERS
EQUIPMENT FOR SPRING PRODUCTION
SPRING PRODUCTION PROCESS
High power of Taiwan Metiz Allians equipment and complete automation of the production is ideal for producing high-quality wire springs for different spheres. Equipment controls is carried out with help of special computer programs. The machines are equipped with laser, digital, temperature sensors and special cameras to monitor the status of equipment and products. At all stages of manufacturing products pass quality control in the laboratory. We deliver the equipment for manufacture of springs according to drawings, samples and the technical task of the customer.  
The equipment allows the company to manufacture compression springs, extension springs, torsion springs and other wire of diameters ranging from 0.4 to 4.0 mm. Feeding length during winding is not limited. Coiling and compression springs are produced by spring forming machines. Tension springs are produced by machines - multiformers. Grinding of compression spring ends are made on end-finishing machine.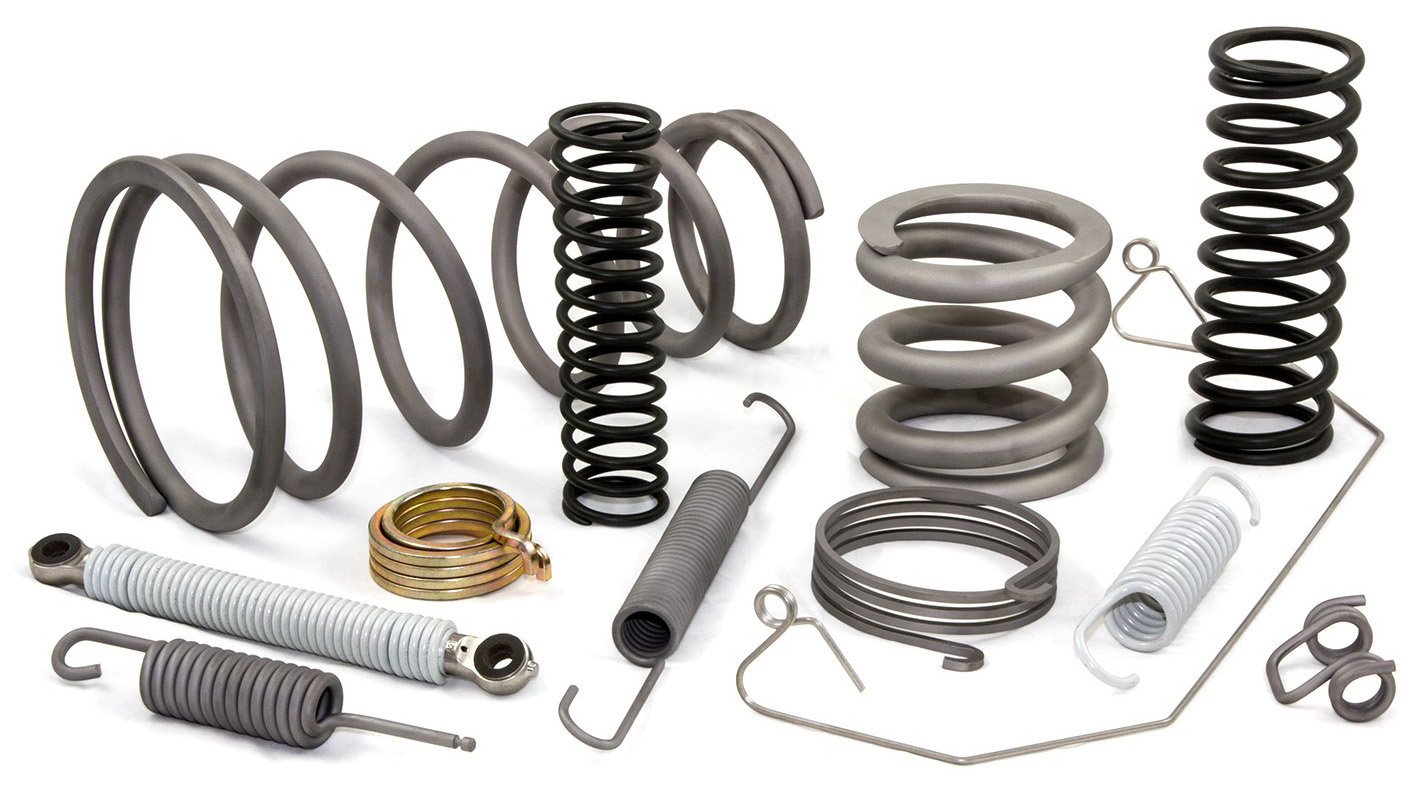 Equipment for Taiwan Metiz Alliance springs production includes:
Equipment for springs winding, through which the wire is bent into a cylindrical, conical, flat or shaped spring. As a result of this operation springs are made of different configurations.

By means of equipment for springs heat treatment , the spring is subjected to successive changes in temperature for removing the initial tension and provide material resistance. As a result of heat treatment its elastic properties increase, thus ensuring high quality and reliable performance of the springs.

Springs grinding equipment , provides grinding of non-working spring coils ends. It is necessary to create a flat reference surfaces perpendicular to the axis. Such bearing surfaces allow properly install spring in instruments and ensure its normal deformation under load. Spring undergoing complex torsional deformation, bending, compression is rotated aroung its axis, and the end coils slide over the mounting surface.

Equipment for springs blasting. With help of hardening treatment strength and durability of the parts increases by processing abrasive materials having a spherical form and accelerated to high velocity. Shot peening creates an effect similar to a hammer blow to the surface. The difference of this process is only that when hardening small recesses are formed and strokes are of the same intensity. This process creates uniformly compacted surface by abrasive particles, distributing tension over the entire area, and thus reducing the chance of product breaking.

Equipment for testing the quality of springs winding. Measurements are carried out using instrumentation: automatic load tester; manual torsion springs tester; automatic device for sorting compression and coiled springs according to their height and load, device for measuring springs load and tensile strength of the wire. To determine surface defects using a special microscope.

Equipment for springs plating. Springs plating is carried out at specialized enterprises. Conservation in special oils is available on your own equipment.
SPRING GRINDING EQUIPMENT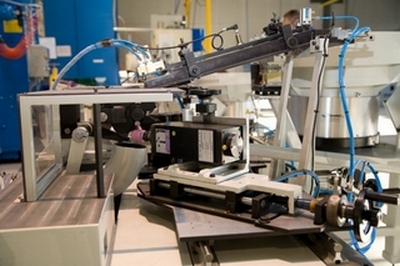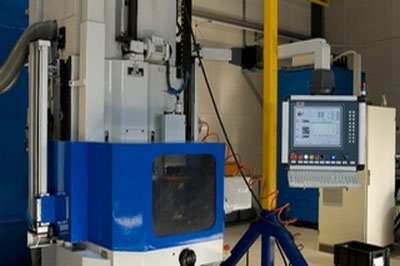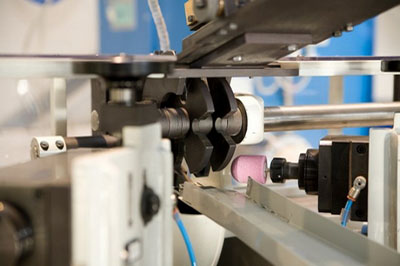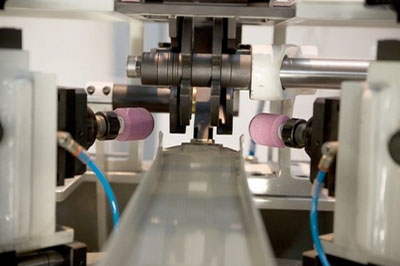 MACHINES - MULTIFORMERS FOR SPRING PRODUCTION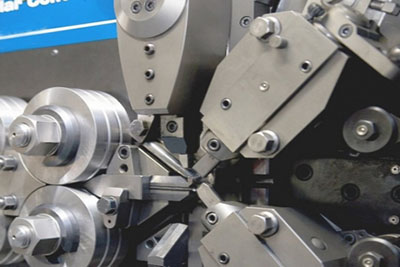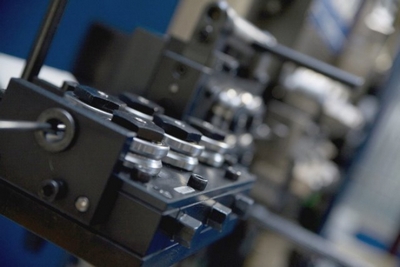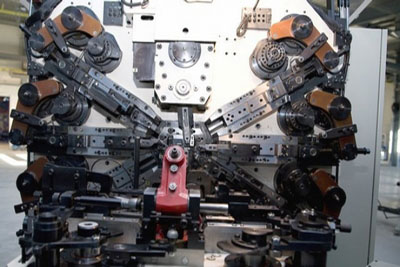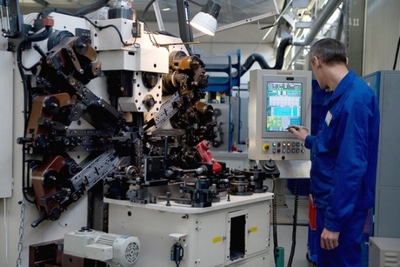 EQUIPMENT SPRING COILING QUALITY TESTING