EQUIPMENT FOR THE MANUFACTURING OF NAILS
WIRE COIL NAIL COLLATOR
COIL NAILS FOR NAILING GUNS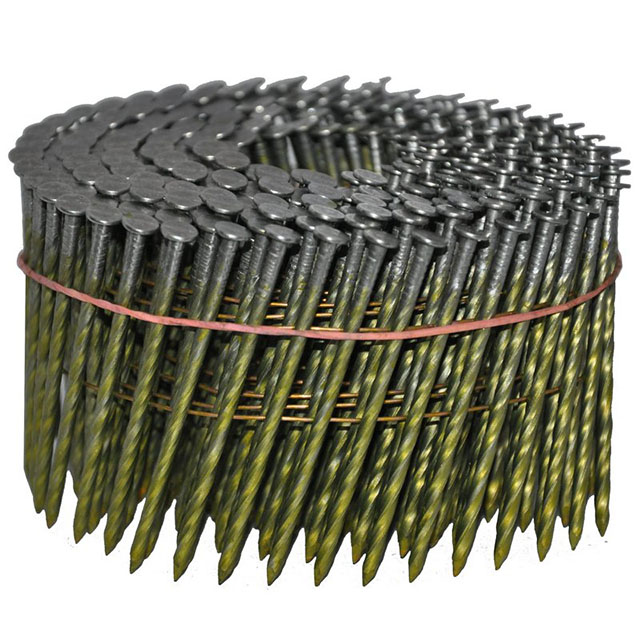 screw shank coil nails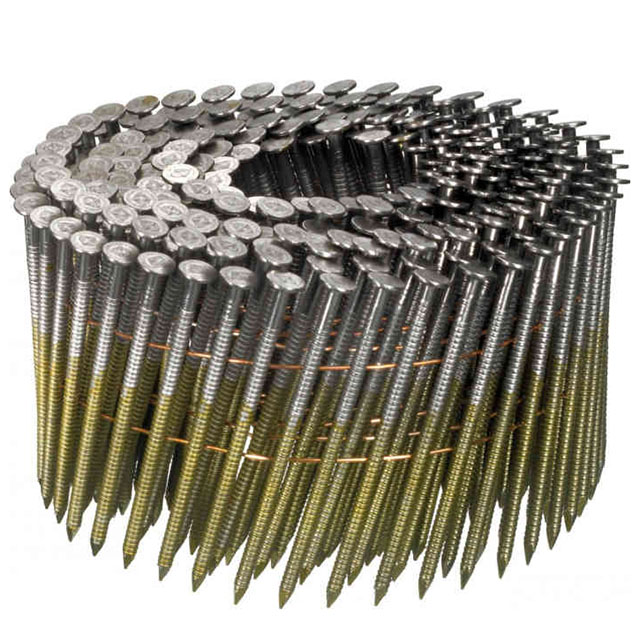 ring shank coil nails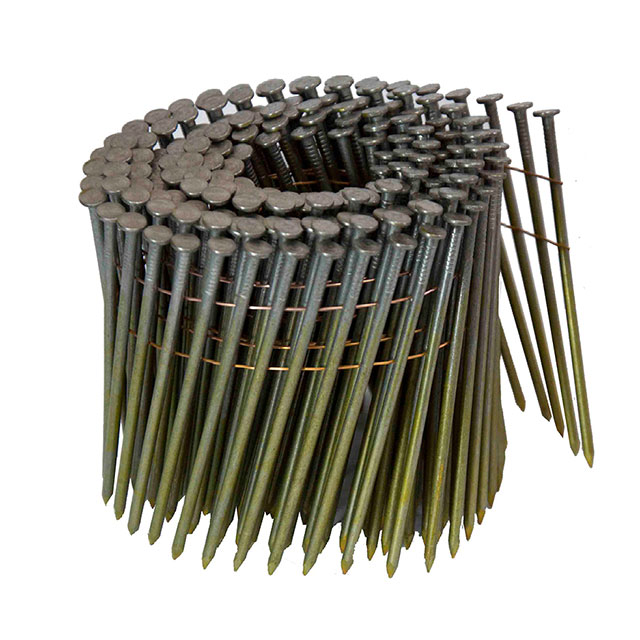 smooth shank coil nails
Coil Nails are used in Nailers (Pneumatic nailing guns).
One worker with a pneumatic hammer and a set of rack nails can replace several people that use conventional hammers and ordinary nails.
In addition, this method is the safest for the worker, since everything is automated; the risk of damage or injury is reduced to a minimum.
Coil nails are widely used in construction, wooden house-building, wooden box packaging production, wooden pallets fastening, euro pallets and containers, floorboards and wooden structures, where high bonding strength is required.
Coil Nails are divided into three groups: screw shank coil nails, ring shank coil nails, smooth shank coil nails.
COIL NAILS MANUFACTURING
Special collator machine that bundles nails with steel wire in drum clips is used in production of Wire Coil Nails for pneumatic nailing hammers. Ring shank nails, screw shank nails or special/smooth shank nails are used as blanks for the collator machine. The collator machine has a built-in varnishing and painting system.
For a full cycle of production of wire coil nails, the following set of equipment is needed:
Nails Making Machine
Thread Roller (in case manufacturing ring shank nails or screw nails)
Nail Polishing Machine

Anti-corrosion coating equipment

(if necessary)
Coil Nail Collator for welding nails on wire
WIRE COIL NAIL COLLATOR FOR WELDING NAILS ON WIRE RCN-1000 SERIES
High Speed Coil Nail Collator was specifically designed for automated assembly of finished nails into a reel for pneumatic nailing machines.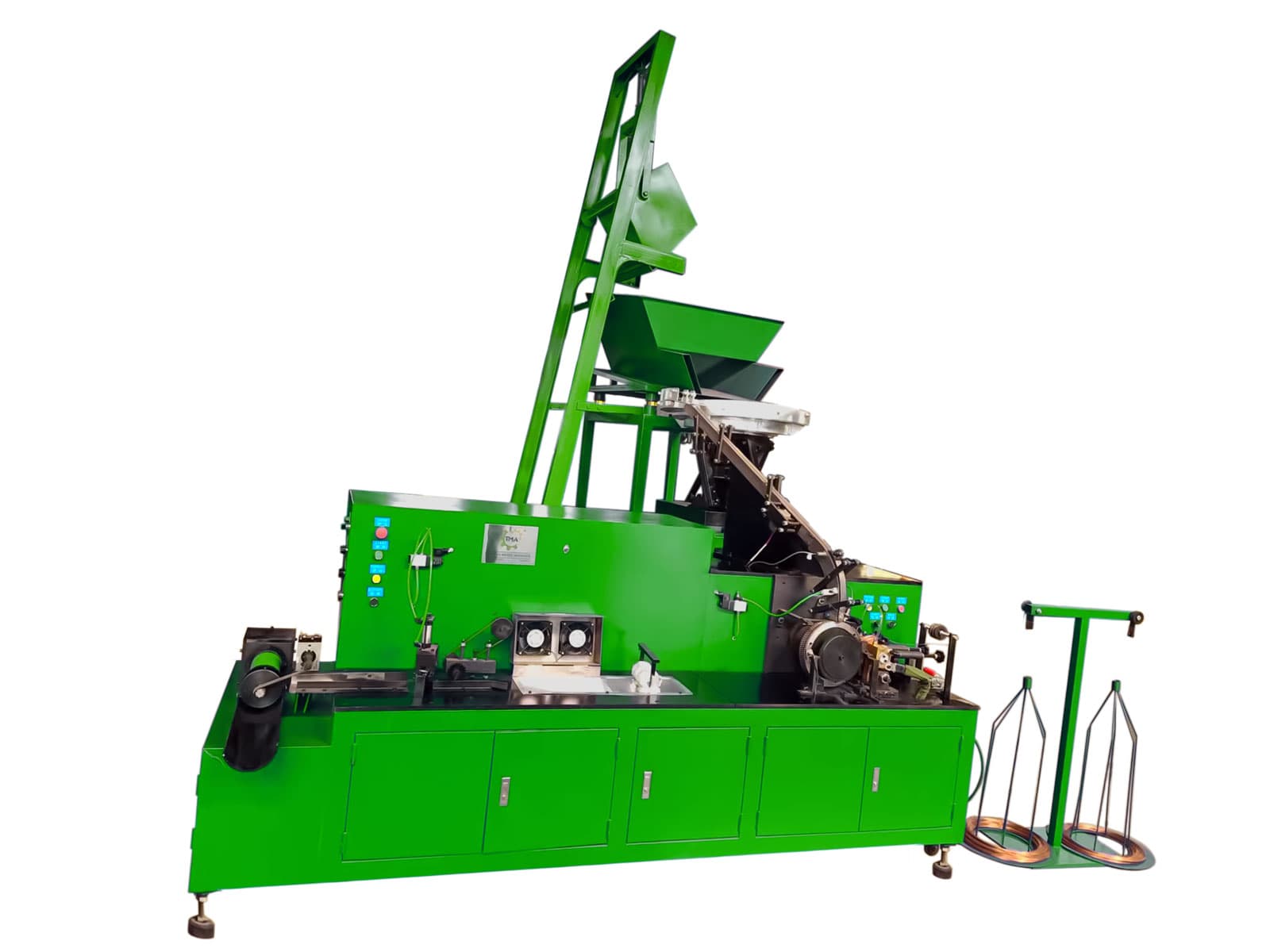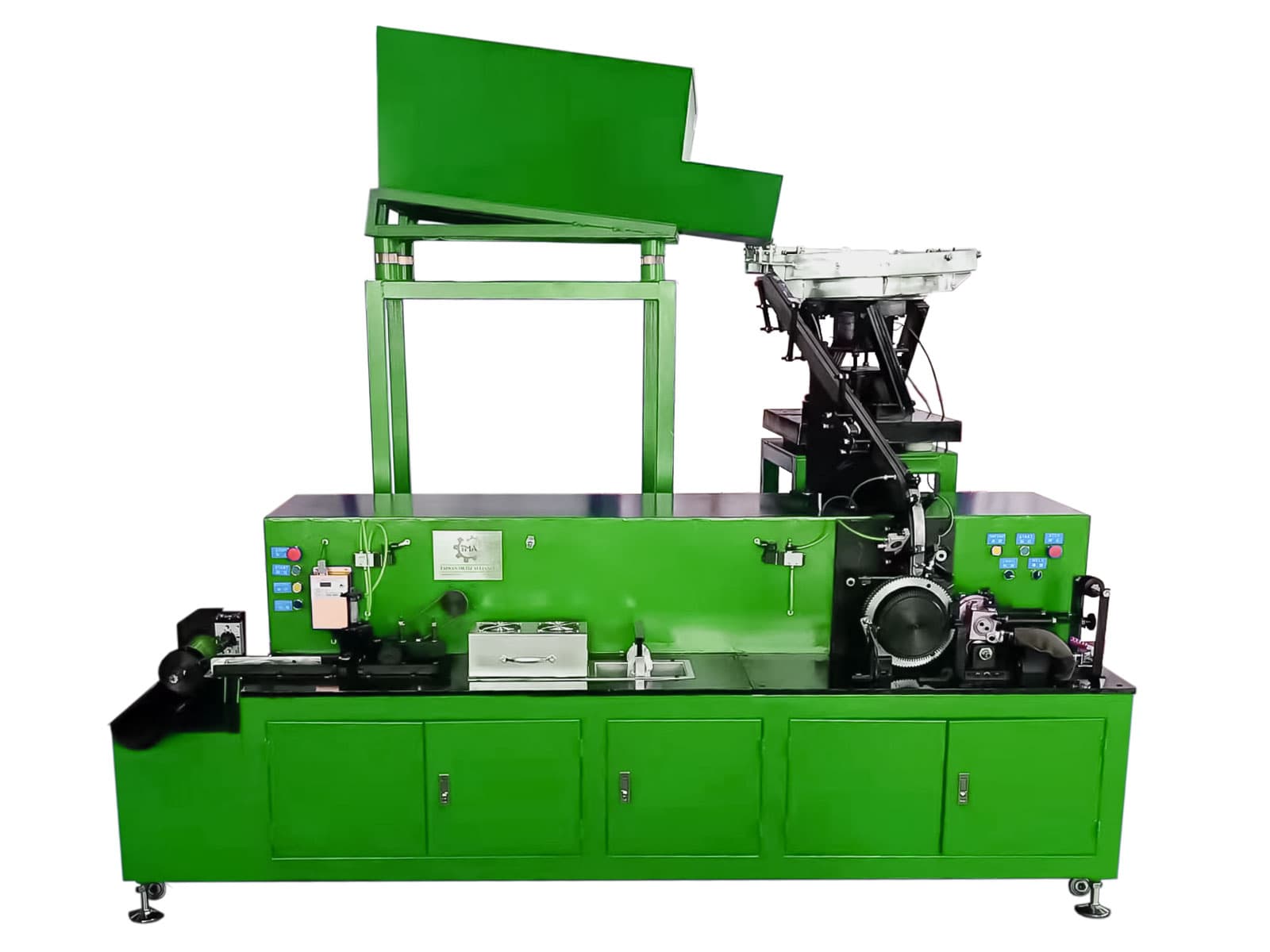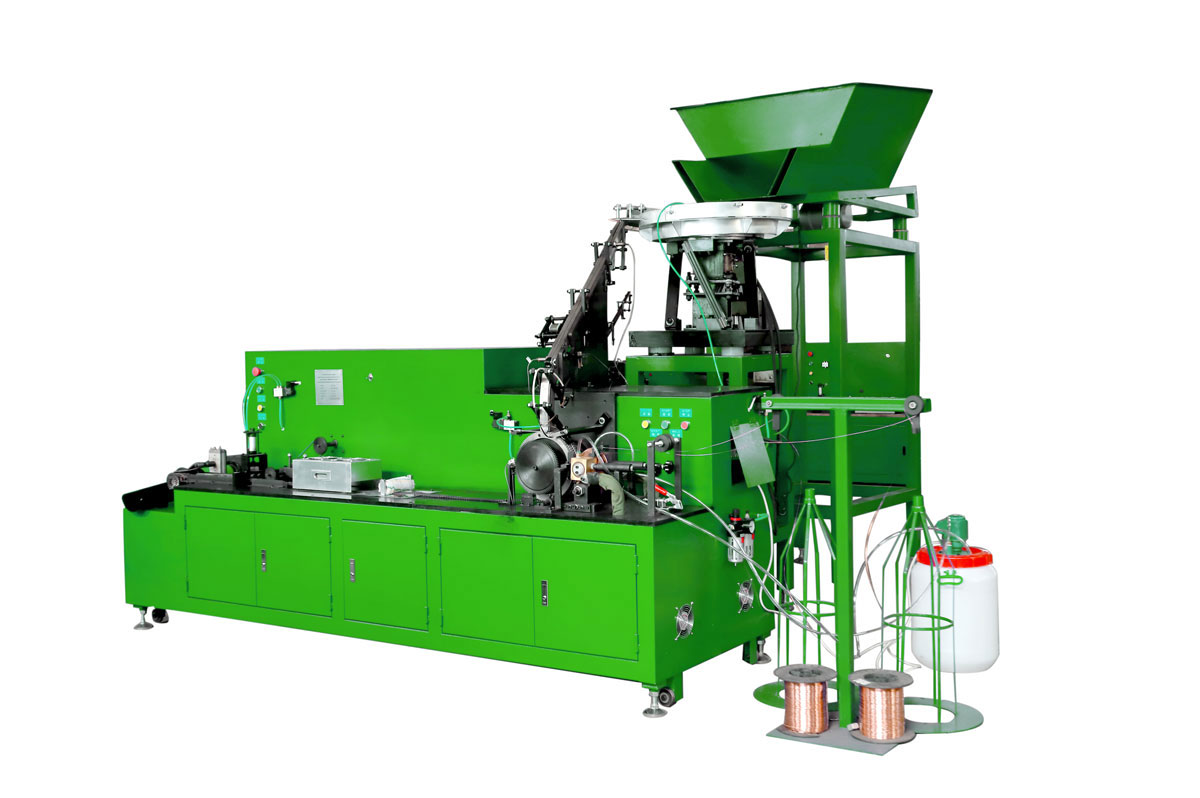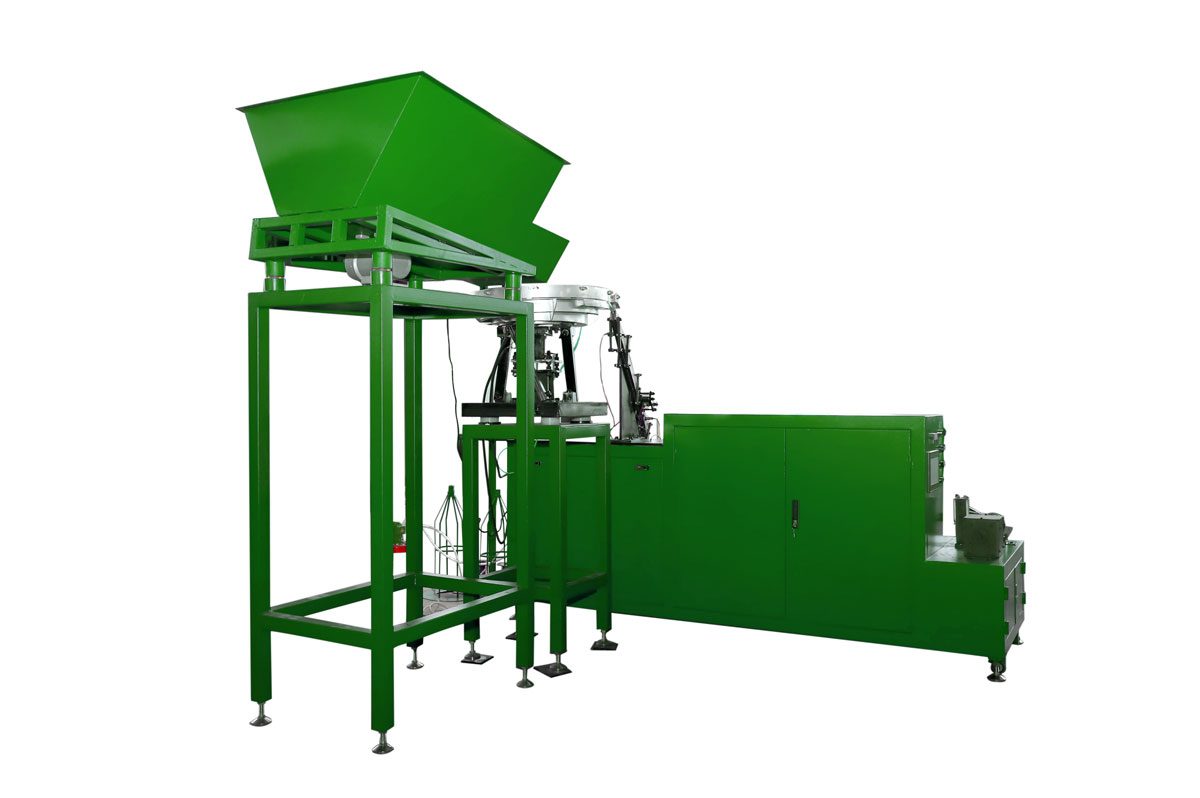 Description of Wire Coil Nail Collator
Wire Coil Nail Collator is a stationary medium-sized automatic electropneumatic welding machine of continuous action. The collator is designed for operation in metalworking enterprises with 380V power grid. They are used to bundle nails with steel wire in drum clips, which are massively used as consumables for building pneumatic pistols. The welding machine is absolutely stable on a flat foundation, A hopper box is installed in the upper part of the structure. From there the nails are transferred into a vibrating feeder, where under the influence of vibrations they enter the inclined guide rail and are individually transferred to the welding zone.
The capacity of the hopper can be customized - up to 500 kg - upon the customer's request.
The connecting wire in two parallel lines is pulled from unwinding coils to the same place. The nails are fed to the accumulation disk, where they are turned and welded onto the wire by two points, after which the strip is painted and dried. The machine uses modern inverter welding technology, which reduces energy consumption, and increases operation efficiency. In contrast to the traditional method of adjusting the strength of the welding current, on this equipment the welding current is controlled by adjusting the welding frequency.
At the final stage, the strip is rolled up into a reel, and its length is cut off from the rest. The operating space has artificial light sources.
Collator for drum tape nail production (for the nailing pneumogun) is equipped with an automatic control system that is installed on a digital technology platform. The programmable logic controller has a color touch screen for entering and tracking cycle parameters. The software interface allows the user to learn how to use the unit in the shortest possible time.
Specifications of Wire Coil Nail Collator RCN-1000
| | |
| --- | --- |
| Nail Diameter | 2.0 - 4.1 mm |
| Nail Length | 30 - 100 mm |
| Shaking plate speed | 2000 pcs/min (for nails Ø2.5 x 50 mm) |
| Air Pressure | 0.4 - 0.85 MPa |
| Cooling Water | 2 L/min |
| Welding Speed | 1800 pcs/min |
| Welding Current | up to 2000 A |
| Total power | 20 kW |
| Electrical Power Supply | 3PH / 380 V / 50 - 60 Hz |
| Weight of equipment | ~ 2000 kg |
| Overall Dimensions | 3000 X 1500 X 1800 mm |
| Occupies space | 6 m х 6 m х 4 m |
Wire Coil Nail Collator Machine Parts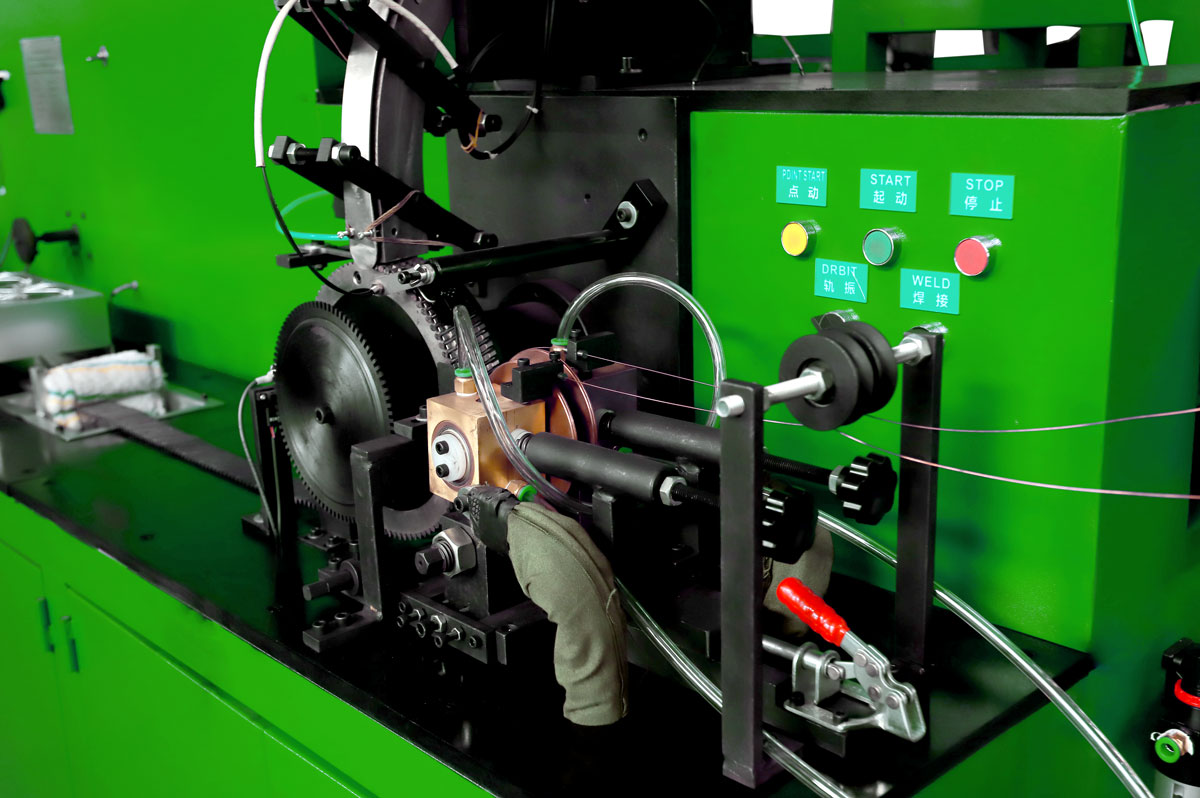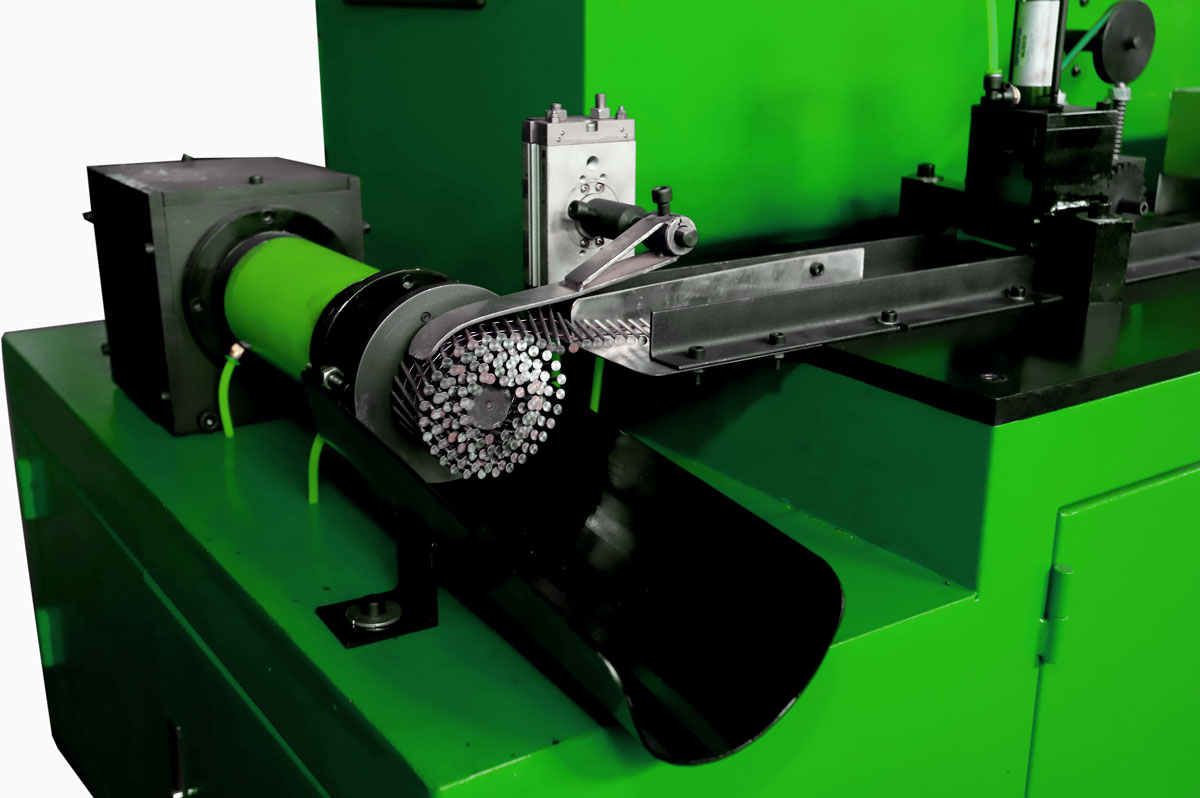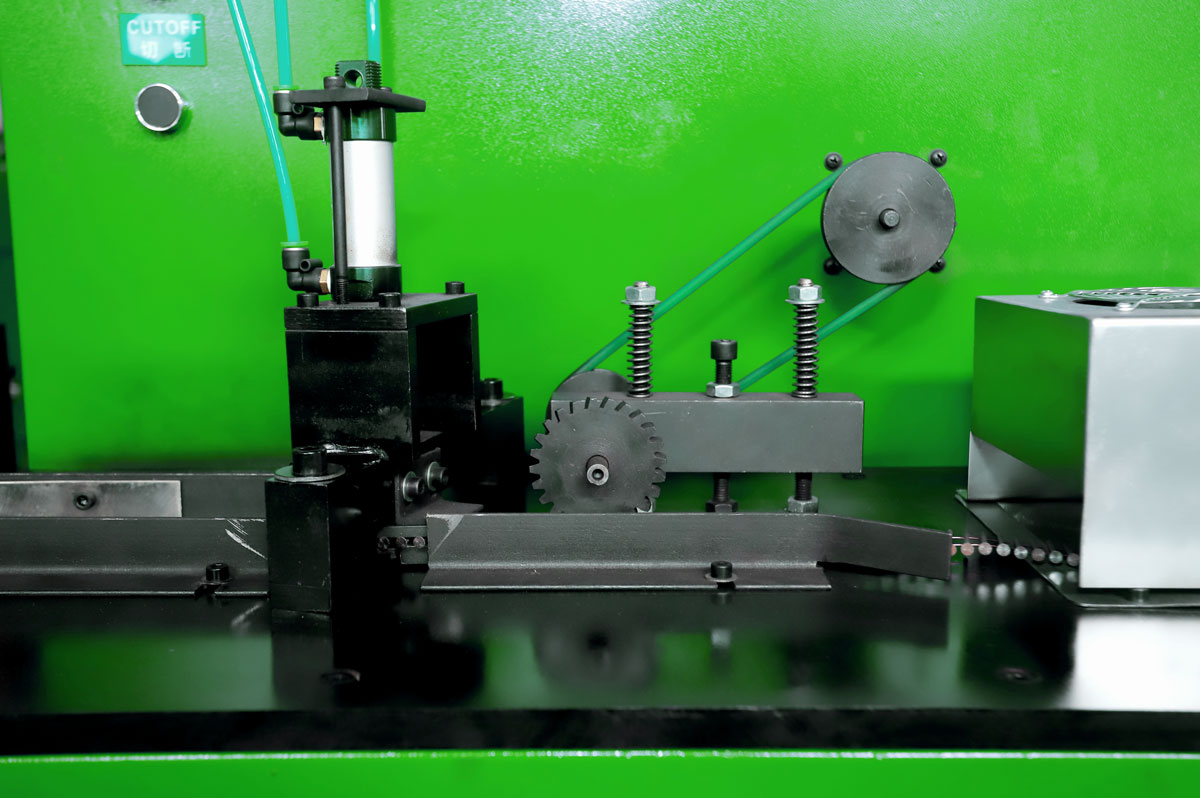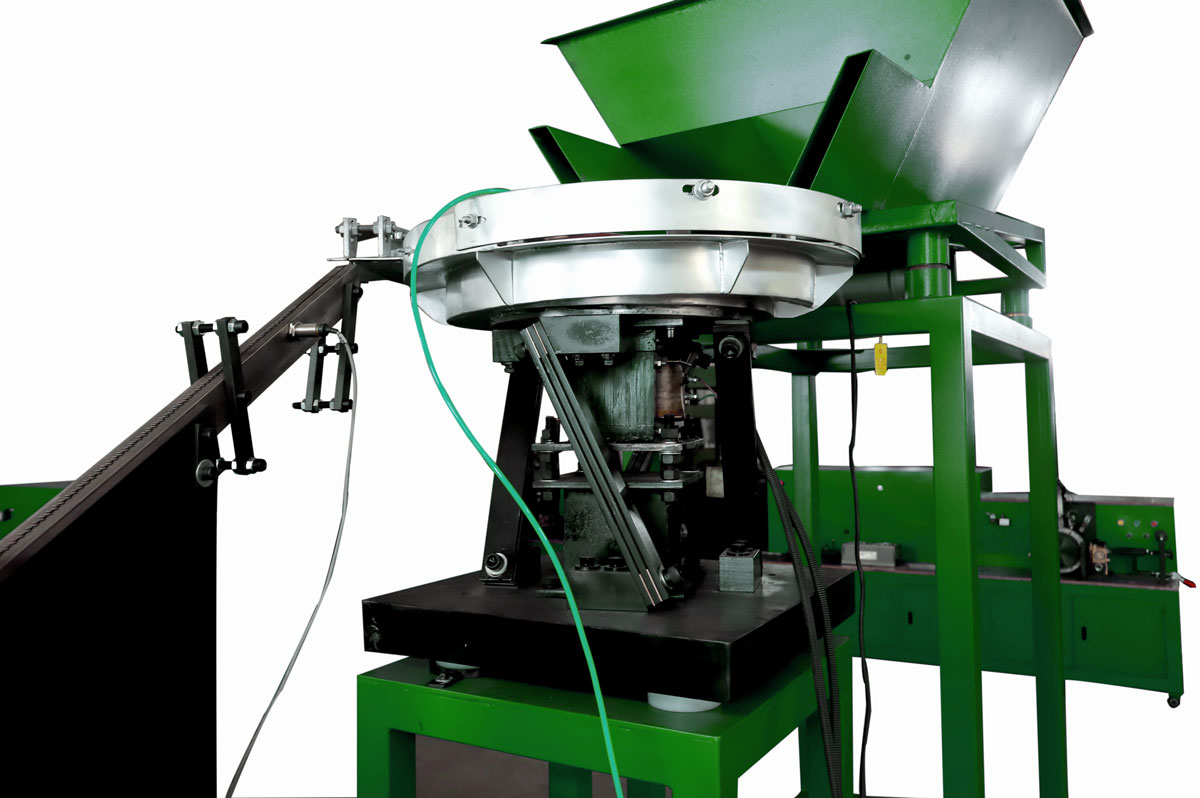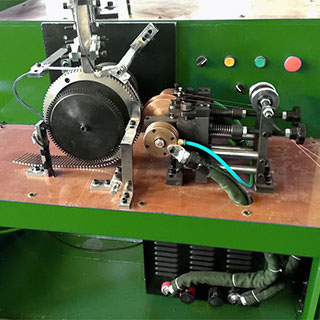 High Frequency Welder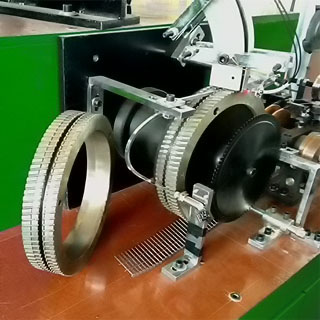 Dies for Coil Nail Collator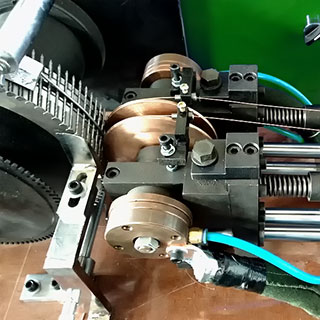 Copper Seat with High speed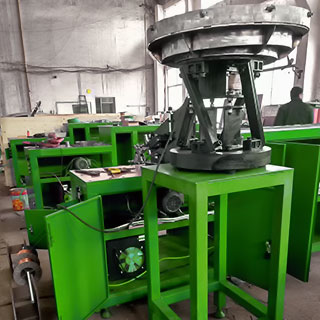 Stainless Plate Vibrator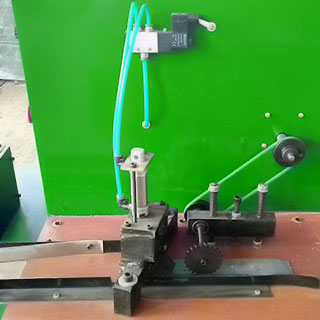 Cutting Device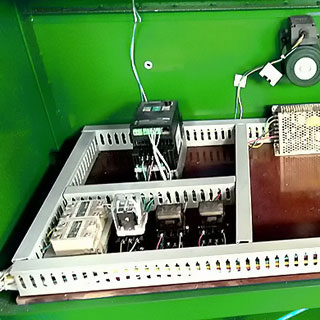 Electric System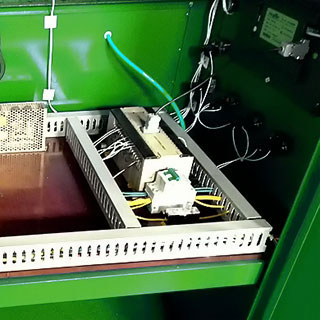 Electric System
Operation video of Wire Coil Nail Collator RCN-1000
Operating procedures of the Wire Coil Nail Collator RCN-1000
WIRE COIL NAILS MANUFACTURING PROCESS FLOWCHART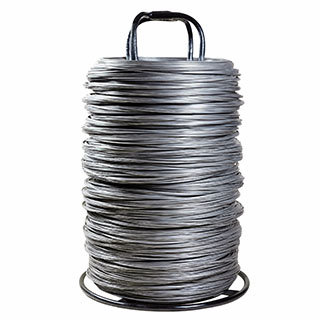 Wire Rod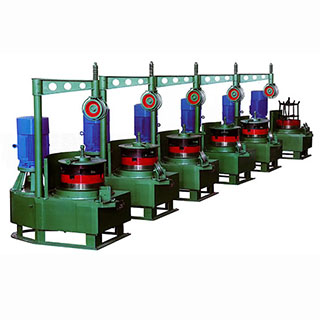 Wire Drawing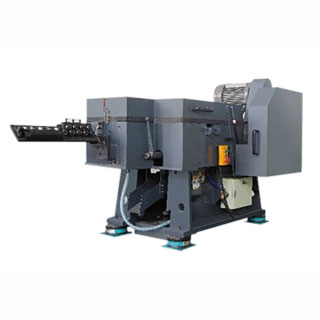 Nails making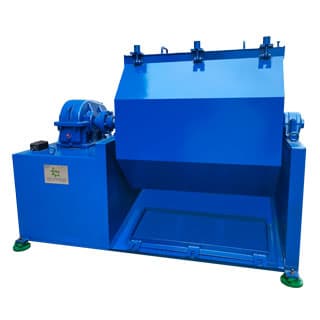 Nail Polishing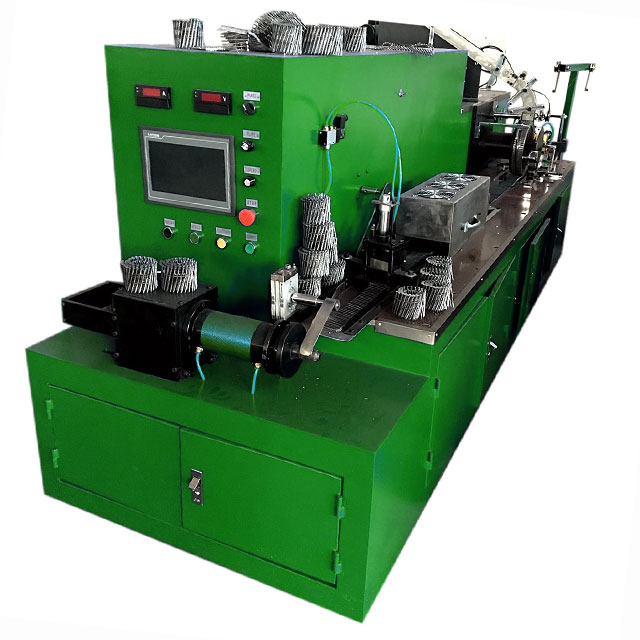 Coil Nail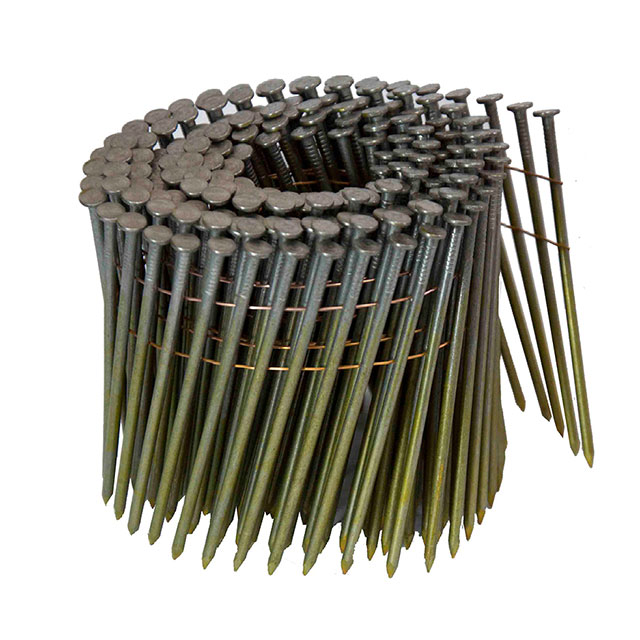 finished products before control and packaging operations