EQUIPMENT FOR PACKING FASTENERS IN A PACKING CONTAINER
Automatic line for precise piece-by-piece dosing and packing of fasteners and hardware with 8 vibratory bowl feeders
The line with 8 dispensers is designed for single-piece dosing and packaging of various fasteners and hardware (nails, self-tapping screws, dowels, fasteners, furniture accessories), as well as various parts and blanks of different shapes in three-seam flow-packs from thermally of the welded film supplied from the roll. A feature of the line is the high dosing accuracy, the ability to adjust the productivity and change the number of dosed parts. It is possible to change the number and type of dispensers at the request of the customer.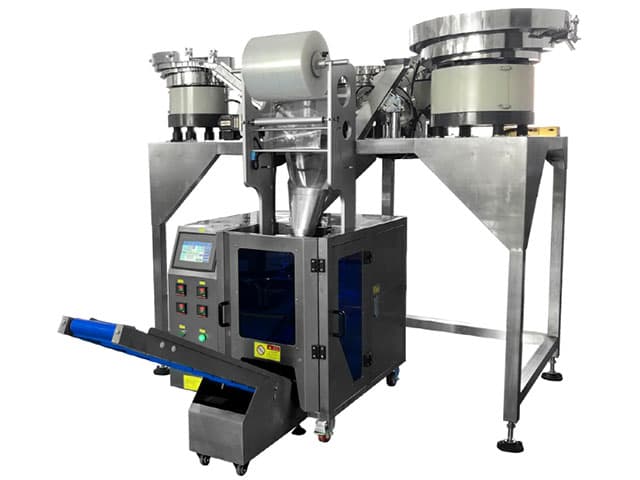 Features of packaging equipment
This packaging equipment has high packing efficiency, smooth feeding, low noise, durable and easy to operate and adjust.
The packaging line can operate in both fully automatic and semi-automatic modes.
The equipment has a self-diagnosis function and alarm signaling of faults, automatic shutdown in case of failure, an emergency stop button.
Firm sealing of bags, good airtightness, flat and exquisite bag, high packaging efficiency,strong and durable.
Counting, filling and packing automatically. The number of packaging is indicated automatically, and the workload of the machine can be easily calculated.
Automatic shutdown of equipment in the absence of packaged parts, packaging material.
The packing line is controlled by Mitsubishi PLC (Japan).
Packing line complete set
Finished Product Conveyor: frame SUS#201, conveying speed adjustable, PVC belt, inclined angle adjustable.
Vertical packing machine: frame SUS#201, with acrylic cover as door, bag width: up to 150 mm, bag length: up to 200 mm.
Alarm Device alarms and machine stops when vibrating bowl is empty, when packing film is running out, when the target package quantity is achieved.
Supporting platform frame SUS#201.
Vibrating bowl: frame SUS#201, optical counting / relocation counting. Up to 8 sets.
Check weigher (optional). Frame:SUS#304, aluminium. Belt material: PU. Accuracy: ±0.2~0.5 grams. Detecting speed: 25~35 pcs/min. Weighing range: <500 grams.
Hot stamping ribbon printer (optional) 3 lines, 13 characters per line at most, spacing included.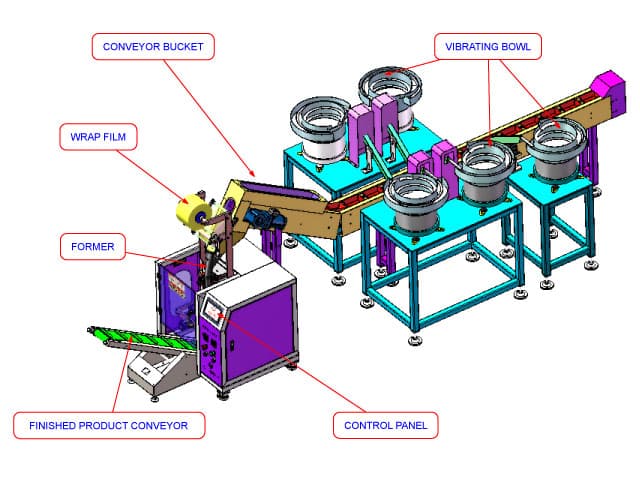 Technical specification
| | |
| --- | --- |
| Voltage | 220 V, 1ph, 50 Hz, 3-5 kW |
| Packing speed | 3-30 bag/minute (depending on the type of product and the quantity of each unit) |
| Packing material | Laminated Film, Co-extrusion film, OPP / CPP, CPP / PE |
| Diameter of film roll | up to 320 mm |
| Measurement method | Positioner |
| Bag dimensions | bag width 70-150 mm, bag length up to 320 mm |
| Dispenser type | vibrating |
| Cutting | zigzag type |
| Sealing type | straight line type |
| Sealing width | 8 ~ 10 mm |
| Air Pressure | 0.6 ~ 0.8 MPa |
| Volumetric equipment size | (L)5 × (W)1.2 × (H)1.6 m |
| Equipment weight (reference) | 500 kg |
Packaging is performed in three-seam bags «flow-pack»: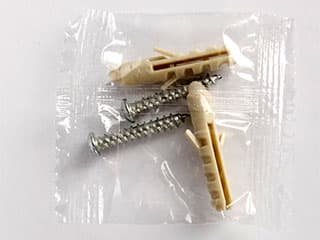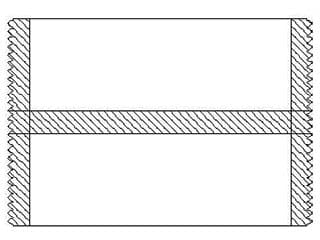 Overall dimensions of packaging equipment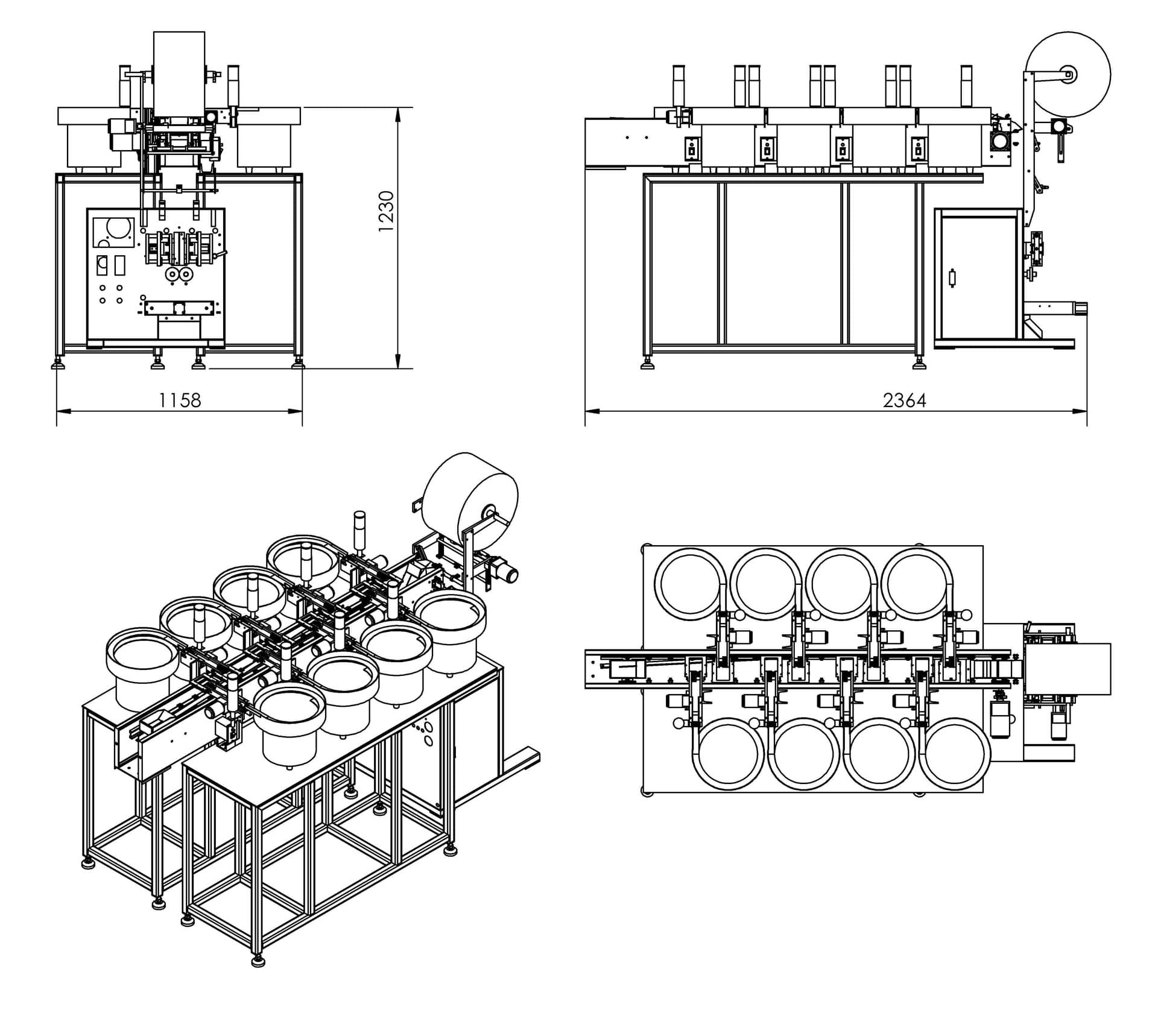 Examples of piece packing of fasteners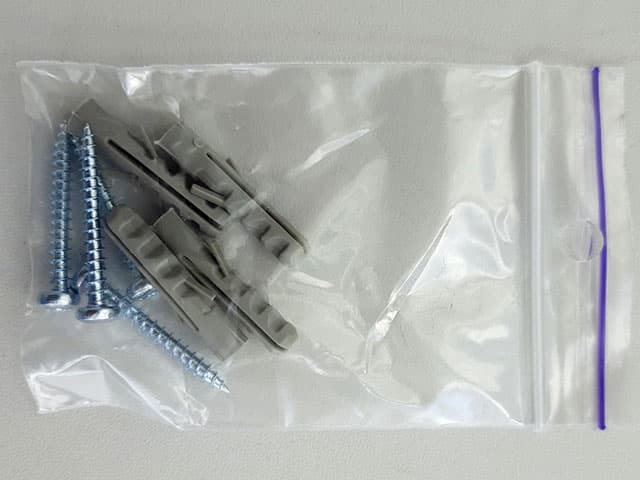 | | |
| --- | --- |
| Plastic dowel 5×25 mm | 4 pcs |
| Screw 3.5×25 mm | 4 pcs |
| PE bag 50×80 mm | 1 pcs |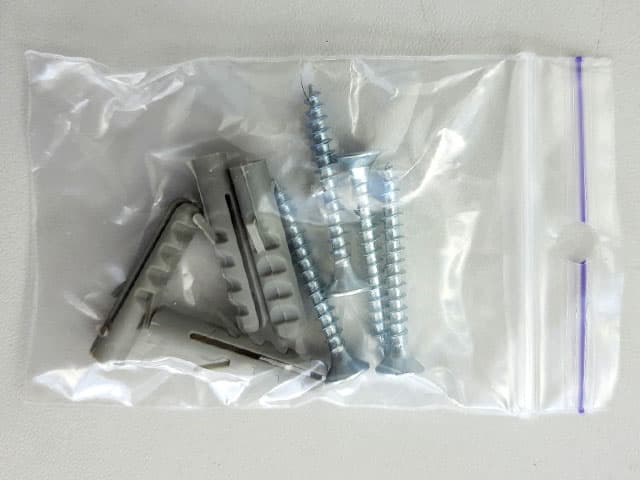 | | |
| --- | --- |
| Plastic dowel 5×25 mm | 4 pcs |
| Screw 3.5×30 mm | 4 pcs |
| PE bag 50×80 mm | 1 pcs |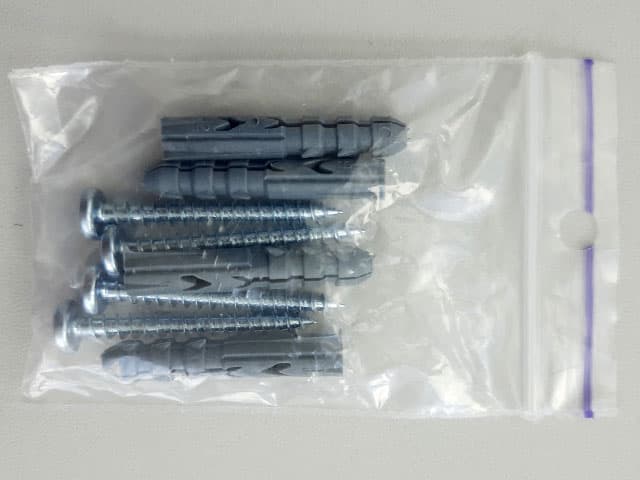 | | |
| --- | --- |
| Plastic dowel 6×35 mm | 4 pcs |
| Screw 4×35 mm | 4 pcs |
| PE bag 50×80 mm | 1 pcs |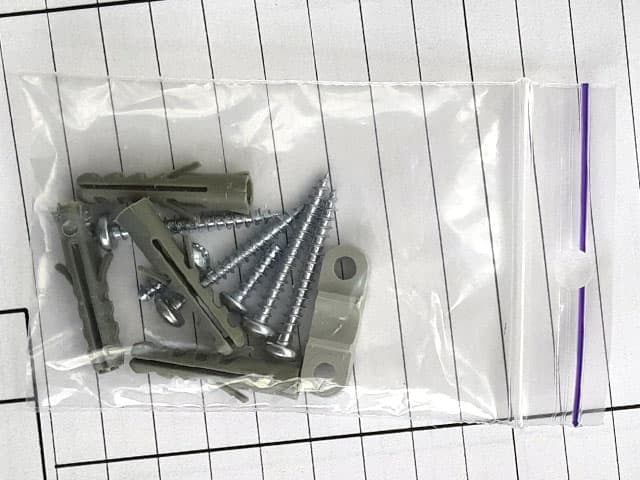 | | |
| --- | --- |
| Plastic dowel 5×25 mm | 4 pcs |
| Screw 3.5×25 mm | 4 pcs |
| Screw 3×10 mm | 2 pcs |
| Plastic plank 23×7×5 mm | 1 pcs |
| PE bag 50×80 mm | 1 pcs |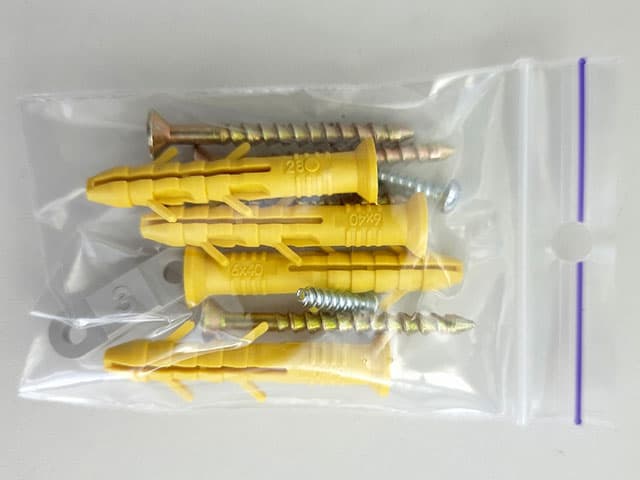 | | |
| --- | --- |
| Plastic dowel 6×40 mm | 4 pcs |
| Screw 4×37 mm | 4 pcs |
| Screw 3×12 mm | 2 pcs |
| Plastic plank 23×7×5 mm | 1 pcs |
| PE bag 50×80 mm | 1 pcs |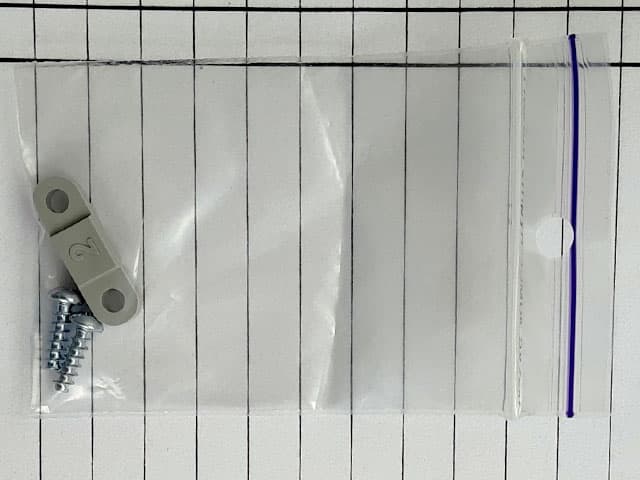 | | |
| --- | --- |
| Screw 3×10 mm | 2 pcs |
| Plastic plank 23×7×5 mm | 1 pcs |
| PE bag 50×80 mm | 1 pcs |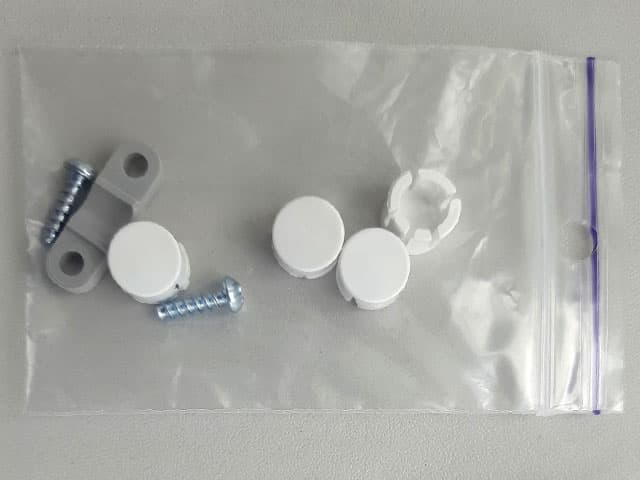 | | |
| --- | --- |
| Plastic plug 7×9 mm | 4 pcs |
| Screw 3×12 mm | 2 pcs |
| Plastic plank 23×7×5 mm | 1 pcs |
| PE bag 50×80 mm | 1 pcs |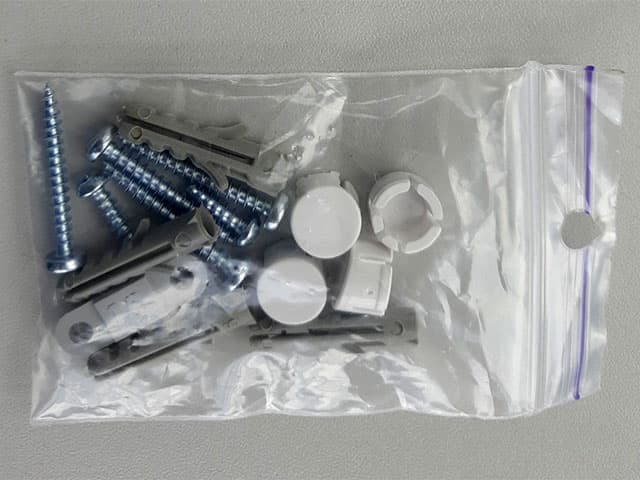 | | |
| --- | --- |
| Plastic plug 7×9 mm | 4 pcs |
| Plastic dowel 5×25 mm | 4 pcs |
| Screw 3.5×25 mm | 4 pcs |
| Screw 3×10 mm | 2 pcs |
| Plastic plank 23×7×5 mm | 1 pcs |
| PE bag 50×80 mm | 1 pcs |
Equipment for single-piece packing of hardware and fasteners in bags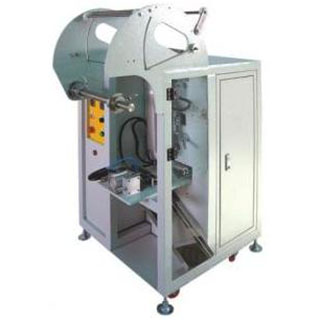 RG-900 / RG-910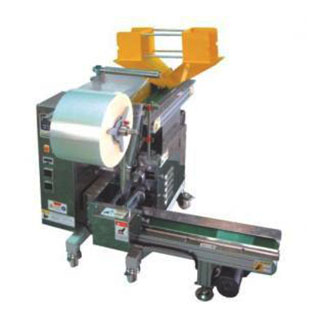 RG-920
Technical characteristics
Model
RG-900
RG-910
RG-920
Package dimensions (L × W), mm
80-150 × 60-150
80-220 × 80-180
60-100 × 60-100
Number of packages, pcs. / min.
1-25
1-25
1-70
Power supply
220/240V
Control system
Programmable Logic Controller
Air pressure
5 kg/sm2
Equipment size (L × W × H), mm
1500 × 950 × 1200
1500 × 950 × 1200
1500 × 500 × 1470
Weight, kg
120
120
80 kg
Bag Packaging for Hardware and Fasteners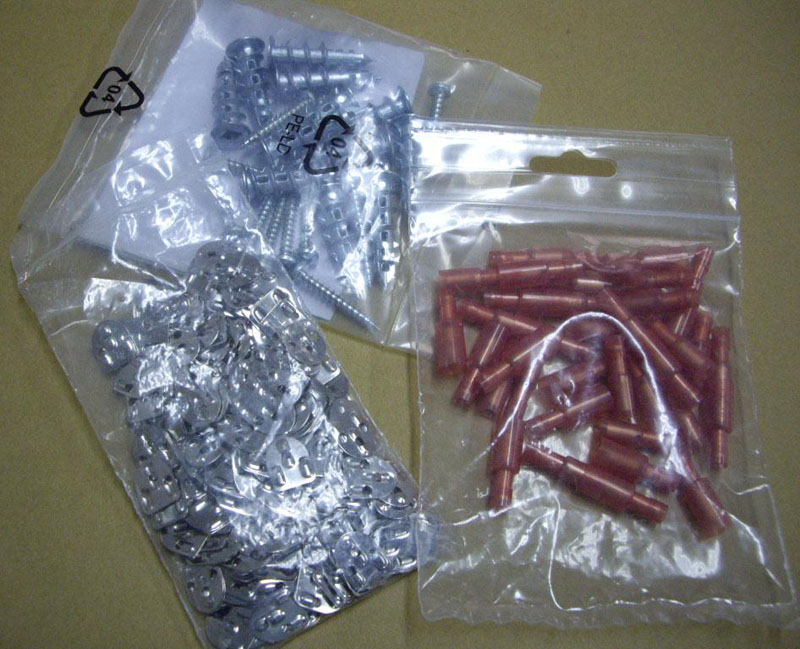 Automatic machine for counting screws RG-900R is supplied at the request of the Customer