EQUIPMENT FOR THE MANUFACTURING OF NAILS
U-TYPE NAIL MAKING MACHINE
Application of U-type nails
One of the most common types of fasteners that has a huge range of applications is a U-type nail. U-type nails exist in a wide variety and can differ in thickness, width, leg length, type, and material. Depending on their characteristics, U-type nails are used for different purposes.
U-type nails are widely used in agriculture, gardening and in many other areas, such as:
Wire mounting
Cable mounting
Barbed wire mounting
Pole and branch-made fences
Warehouses and fields fencing - to wooden poles, stakes or trees
False ceilings to wooden rafters mounting
Insulation materials fixation
Mattress and chair repairs
U-type Nail Making Machine series RG94-4A
The machine automatically forms U-type nails after feeding the wire. After that, the nails are automatically transferred to unloading exit. The U-Type Nail Making Equipment is suitable for the production of nails of various sizes.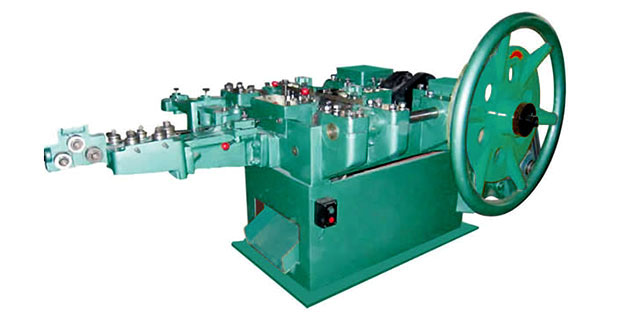 Specificaion of U-type Nail Making Machine RG94-4A
| | |
| --- | --- |
| Maximum Nail Diameter, mm | 3.7 |
| Minimum Nail Diameter, mm | 1.6 |
| Maximum Nail Length, mm | 50 |
| Minimum Nail Length, mm | 10 |
| Performance, pcs/min | 150 |
| Motor power, kW | 4 |
| Weight of equipment, kg | 1800 |
| Overall Dimensions | 2350 X 1512 X 1500 mm |