Dear Partners,
We are having a long weekends coming up to celebrate the Middle Autumn Festival (Taiwan National Holiday) September 29th - October 1st.
We would like to take this great opportunity to thank you for your continued support, wish you and your family, the members of your company healthy, wealthy, prosperous and all the best.
Happy Middle Autumn Festival!
HOT FORGING EQUIPMENT FOR FASTENERS, PARTS AND HARDWARE
HOT PRESS FOR HIGH-SPEED HOT STAMPING RFP, RFP (G), RHCP SERIES
These series equipment is designed for hot stamping of hand tools, automotive parts, motorcycles, bicycles, trains, ships, aircraft, machine tools, textile machinery, woodworking machinery, transport equipment, mining equipment, spare parts, etc. The products meets the parameters of accuracy and quality standards to satisfy the needs of the customer.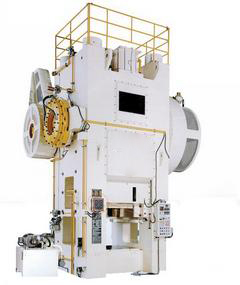 Equipment peculiarities
Automatic feeding lubricating fluid.
Vertical press design minimizes the possibility of blank jams in the mold cavity and reduces the demand for metal. Reliable extraction system of jammed blanks.
High starting effort provides operational efficiency, while, high speed and movements precision extend the service life of the mold. Hard equipment body also prevents mold from possible deformation, prolongs the service life.
Iron, aluminum, copper and titanium alloys can participate in stamping process.
Multifunction programmable command unit. Multi-functional parameters of hot stamping. The press is easy to operate and maintain. Managed by the microcomputer. The special design of the transmission can significantly reduce the noise level during the press operation.
The workflow is extremely safe.
The equipment meets environmental standards.
The accuracy of the equipment is confirmed by CNS standard.
ELECTRIC HEATER FOR BLANKS PREHEATING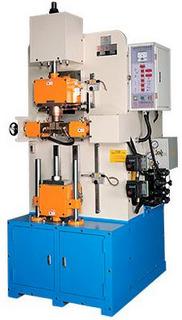 Equipment peculiarities
There are automatic vertical and horizontal type. Vertical, in turn, is divided into two categories: one drive, double drive.
Electric heater of horizontal type is suitable for parts with length exceeding 800 mm and products of unlimited length designed to meet special needs.
Example of headed products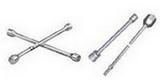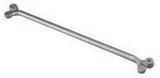 ELECTRIC HOT HEADING MACHINE FOR METAL PRODUCTS CENTRAL PORTION FORMING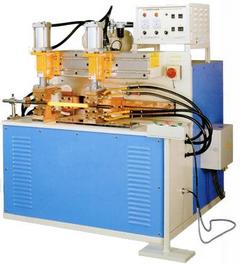 Equipment peculiarities
Suitable for U-shaped tubes heading, bended exhaust pipes of cars/motorcycles, steel pipes for electric and telegraph lines. The heating process before heading is used in the manufacture of plastic products.
Available equipment of RG-VHM Series.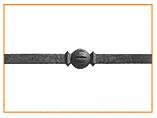 CASTING HOT HEADING MACHINE FOR STAINLESS STEEL, KITCHEN KNIVES AND TOOLS
Widely used for heading of flattened steel round rods, stainless steel, decorative heading (tools).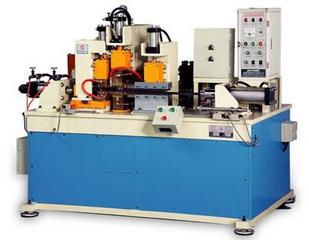 Equipment peculiarities
Type of heating - electric.
Items of equipment are heat resistant, wear-resistant, equipped with parts from the United States and Europe.