Dear Partners,
We are having a long weekends coming up to celebrate the Middle Autumn Festival (Taiwan National Holiday) September 29th - October 1st.
We would like to take this great opportunity to thank you for your continued support, wish you and your family, the members of your company healthy, wealthy, prosperous and all the best.
Happy Middle Autumn Festival!
HOT FORGING EQUIPMENT FOR FASTENERS, PARTS AND HARDWARE
ROLLER TYPE FORGING MACHINE RCR SERIES
RCR series roller type forging machine is ideal for handling of hand tools, cars or bicycles parts and other vehicles.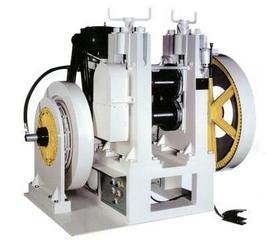 Equipment peculiarities
Strong hull of the equipment.
Special design of pneumatic braking and clamp provides a strong stamping process.
Finished products quality.
Supports automatic serial production.
Special and at the same time simple construction design allows easy operation of the machine.
Efficiency and reliability.
Technical specifications
| Model | Specifications | Max. Operational dimensions | Max. length of finished products | Capacity |
| --- | --- | --- | --- | --- |
| RCR 100 | Ø250×140 | Ø25 mm | 350 | 10HP×6P |
| RCR 125 | Ø300×220 | Ø38 mm | 450 | 15HP×6P |
| RCR 150 | Ø360×240 | Ø50 mm | 550 | 25 HPx6P |
| RCR 175 | Ø510×240 | Ø80 mm | 750 | 40 HP×6P |