AUTOMATIC ASSEMBLY EQUIPMENT FOR FASTENERS, METALWARE AND PARTS
PLASTIC DOWEL AND SCREW ASSEMBLY EQUIPMENT
The plastic dowel nail is designed for concrete, stone and solid brick. It is suitable for installation of cable ducts, paneling, metal profiles, frames, brackets and suspended ceilings in dense building materials.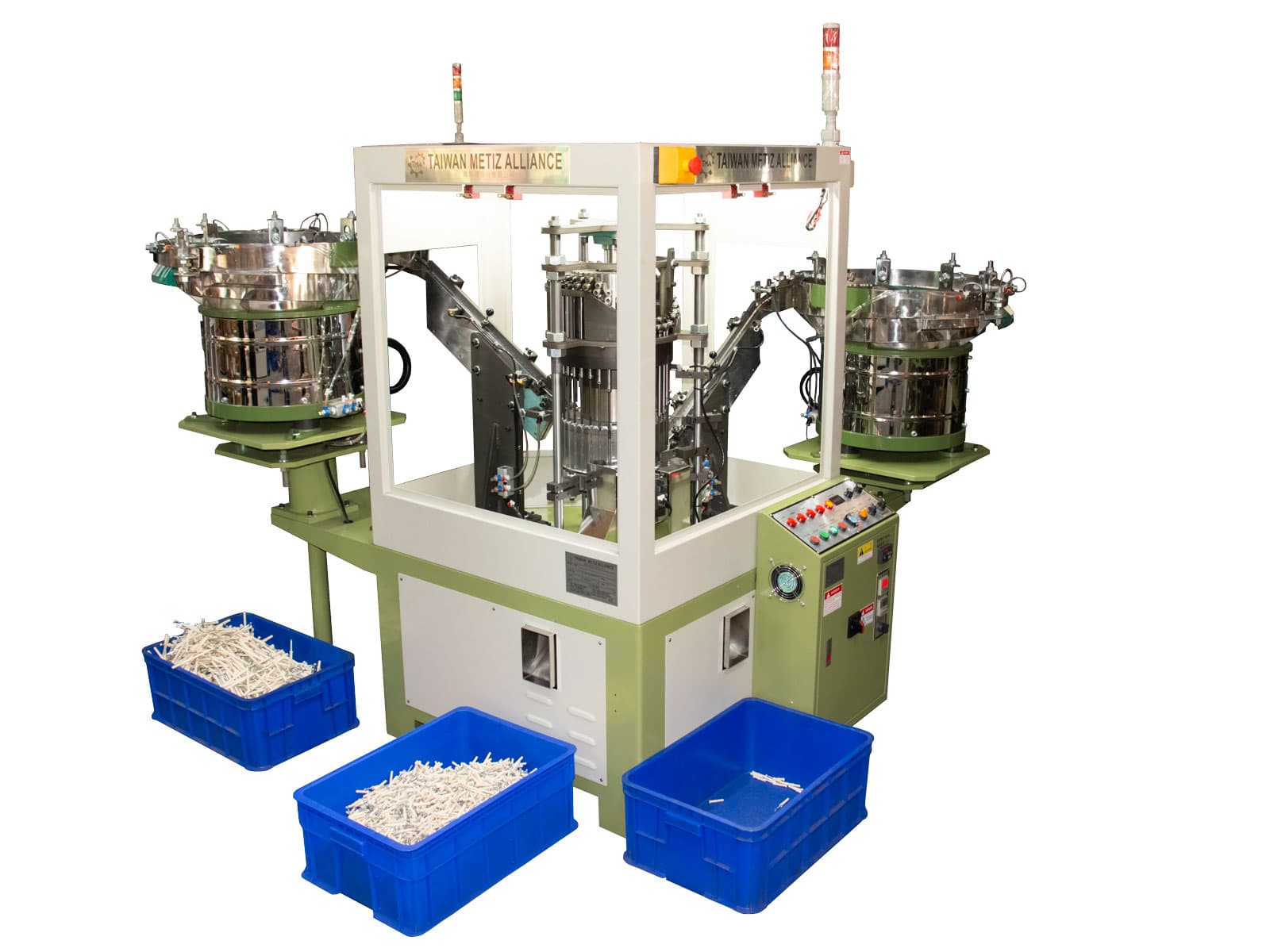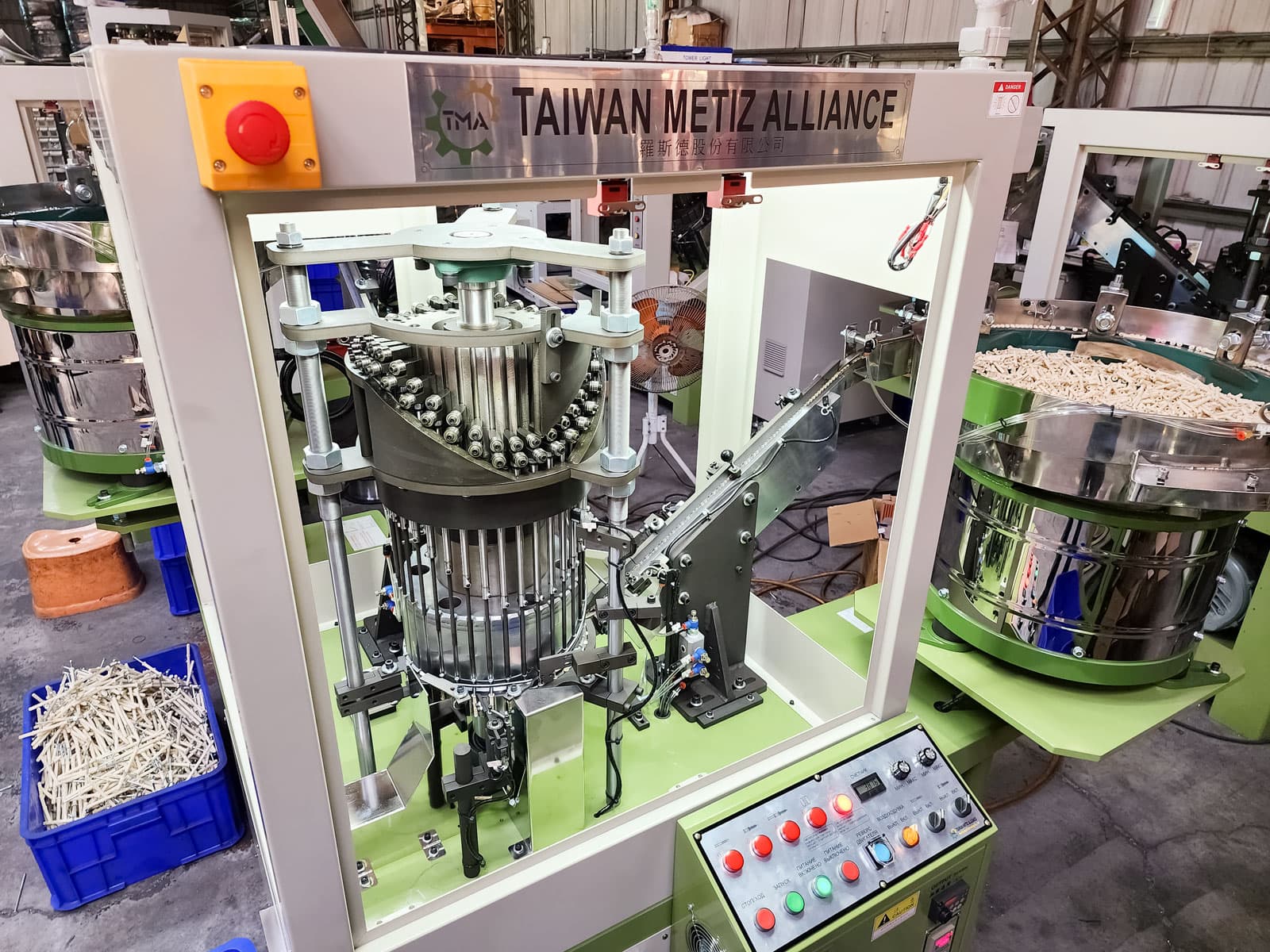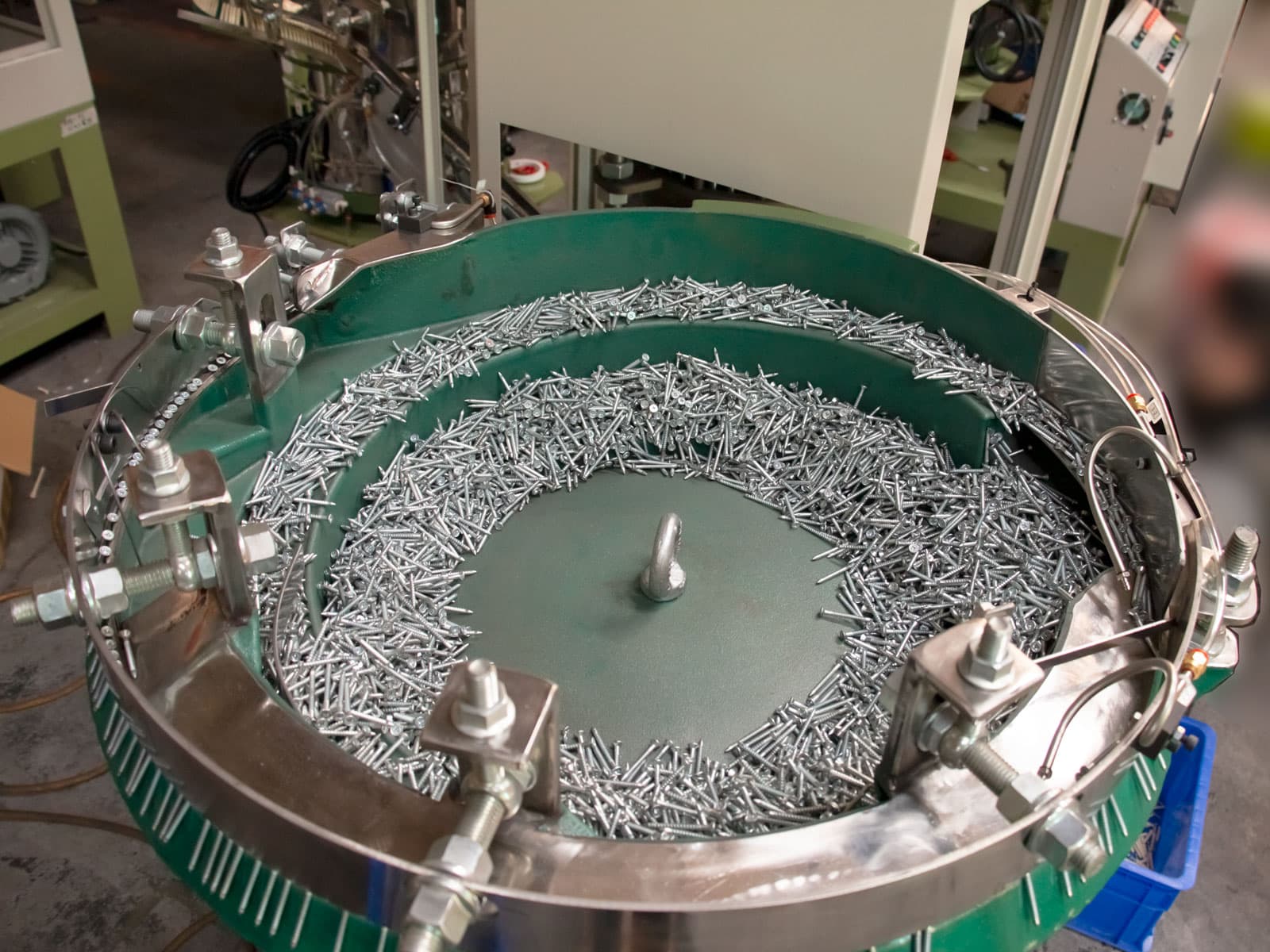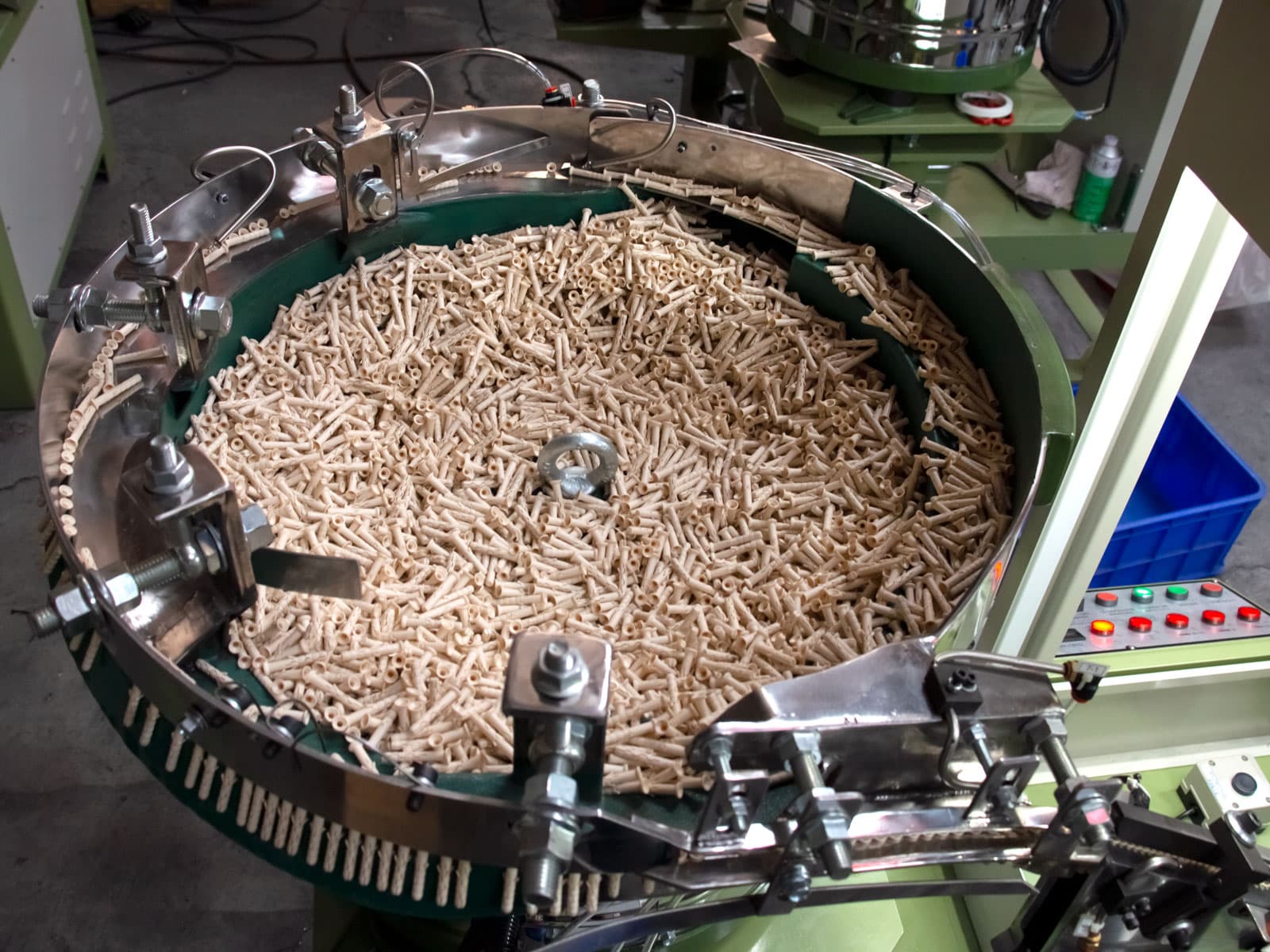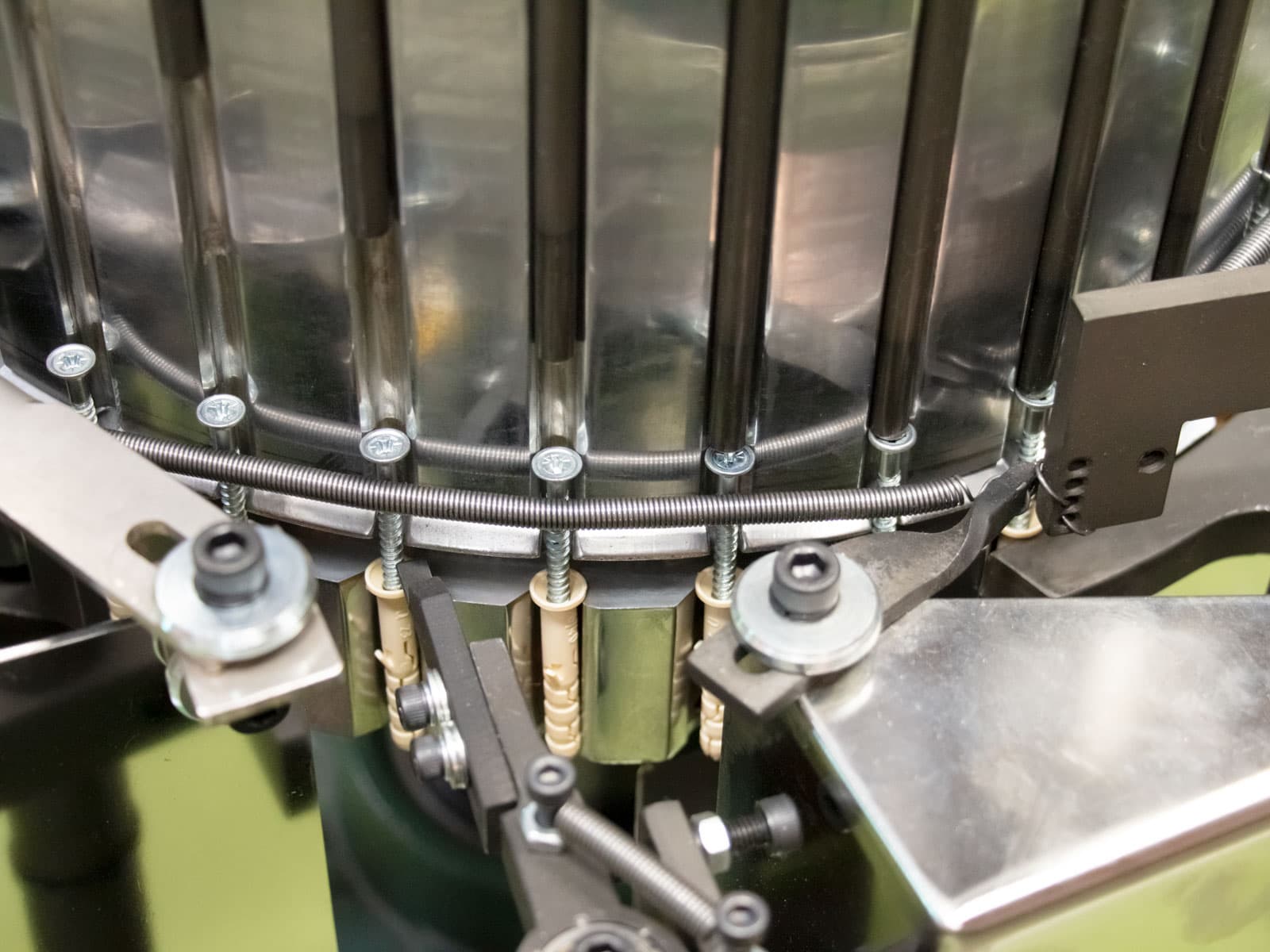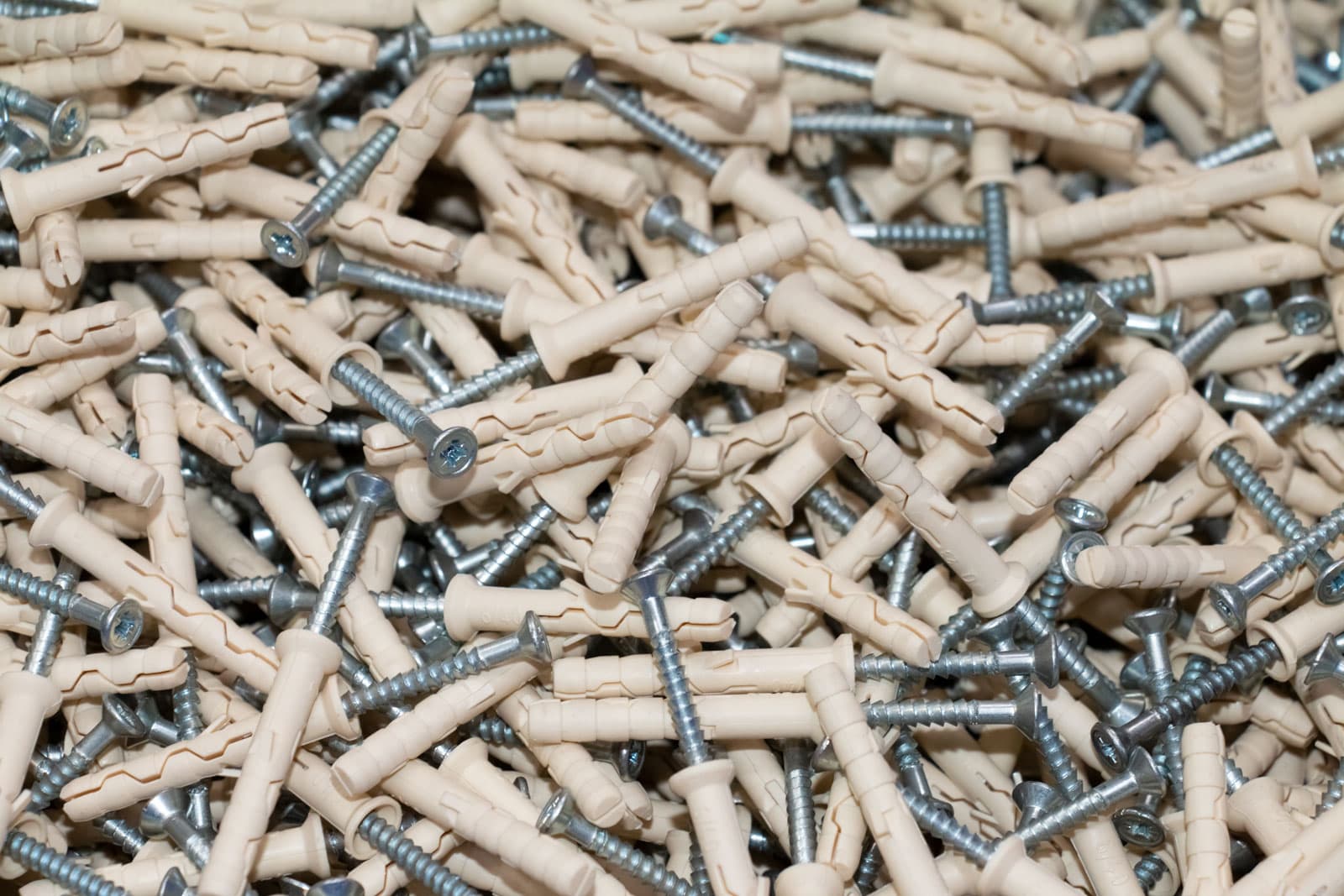 Equipment features:
Suitable dimensions of dowels and screws according to machine specifications.
There is no need to change the tooling when changing the size of dowels or screws.
Fast and reliable assembly of screws with dowels. Low equipment wear after long-term operation.
Sorting device for unassembled dowels with screws.
Easy operation and maintenance. One person can operate several machines.
Automatic stop of the machine in the absence of dowels or screws in the hopper. After downloading, the machine will start automatically.
Availability of CE safety certificate.
Specification
| | |
| --- | --- |
| Motor Power | 1/2 - 1 HP |
| Performance | 300 - 700 pcs/min |
| Control | PLC controlled |
| Inverter | assembly pace control |
| Equipment Dimensions | 2020(L)×2100(W)×1900(H) |
Assembly Equipment Technical Specifications
Model
Screw diameter
Screw length
Dowel length
Dowel diameter
Assembly capacity
Net weight
RG-M5-6S
3.0-4.0 mm
25-65 mm
М5-М6
480-700 pcs/min
1230 kg
RG-M5-6
25-100 mm
450-700 pcs/min
1270 kg
RG-M6-8
3.5-5.0 mm
25-125 mm
М6-М8
420-700 pcs/min
1400 kg
RG-M6-8L
35-170 mm
300-700 pcs/min
1650 kg
RG-M8-10S
4.8-7.0 mm
25-125 mm
М8-М10
420-700 pcs/min
1400 kg
RG-M8-10
40-170 mm
300-700 pcs/min
1650 kg
Assembly Equipment Layout

Video of the operation of the assembly machine for assembling a plastic dowel-nail