Dear Partners,
We are having a long weekends coming up to celebrate the Middle Autumn Festival (Taiwan National Holiday) September 29th - October 1st.
We would like to take this great opportunity to thank you for your continued support, wish you and your family, the members of your company healthy, wealthy, prosperous and all the best.
Happy Middle Autumn Festival!
NON-WASTE CLEANING EQUIPMENT
Hydrocarbon solution gas recovery equipment RECR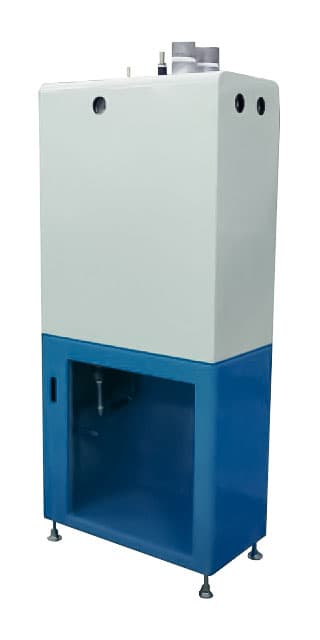 This equipment makes the gases to the liquid state and restores dissolved in hydrocarbon gas solution formed as a result of vacuum washer. Exhaust gas discharged through the vacuum pump can be recovered.
For the equipment installation you need only lead gas outlet tubes. The equipment is easily combined and can be used or installed in-line with any washing equipment.
The equipment is easy to use, does not require replacement of consumables such as filters, dimensions are small enough.
The equipment has vertical design, only 29 cm in width and can be installed anywhere.
Exhaust volume
Solution

Group 4, mineral oil №2, crude oil №3, standard cleaning hydrocarbon solution .

Standard volume of leaking gas 3.5m3/min. (max. 5.5 m3/ min.)

Standard temperature of treated gas 50°C (max. 90°C)

Two-stage system of gas recovery
Primary

Open-type gas catcher (with demister)

Secondary

Close-type water-cooling heat exchanger

Fluid separation system

Recovery system by gravity separation

Tools

Recovered gas indicator, exhaust gas indicator, coolant temperature indicator, meter (level) for separated water.

Container for recovered solution
18 litres plastic container
Equipment appearance
Dimensions

550х290х1200 mm

Weight

50 kg

Body

colored enclosure

Legs

installing bolts х 4 pcs.

Fittings
Gas feeding

50 А

Gas emission

50 А

Cooling liquid feeding

15 А, ridged dispersing nozzle

Cooling liquid emission

15 А, ridged dispersing nozzle

Integrated mechanism
Cooling liquid volume

2 l/min. (recommended temperature 20-25°C)
This equipment cannot be used for solutions recovery, containing corrosive gas, aggressive gas and alcohol!
Rapid Heating Oil Removal Equipment R-DRY-M
R-DRY-M evaporates B-1 SERIES oil so fast that does not leave spots on metal surface. All treatment process takes a few seconds. Continuous processing is available. The equipment uses an induction heating system, which heats only press group parts. Unlike electric heating induction heating is not harmful to the environment and do not bother air-conditioning facilities.
Equipment Application
hardware running parts cleaning;
automatic equipment parts;
plates;
engine bodies etc.
Equipment Features
standard equipment dimensions: 1300 × 1100 × 1200 mm
capacity: 5 kW
conveyor dimensions: length 1000 × width 60 mm
linear speed: 30-120 mm/sec
pass line: 1000 mm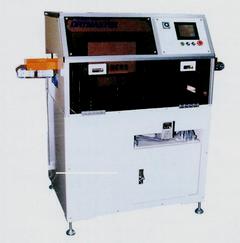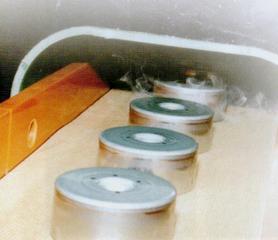 Equipment for oil and water separation RRS-20AQ
Equipment is ideal for oil and liquid separation in water-soluble environment. Fractional filter special design helps to degrease solutions. Filter fiber captures particles of oil, and has good acceptance rate. Filter acts as a separator of water and oil, collects fine particles of emulsified oil, transforming them into bigger size fractions which can be easily removed from the solution surface.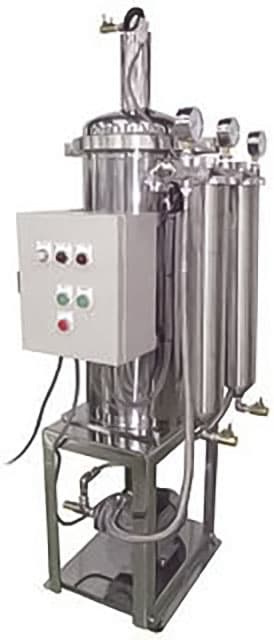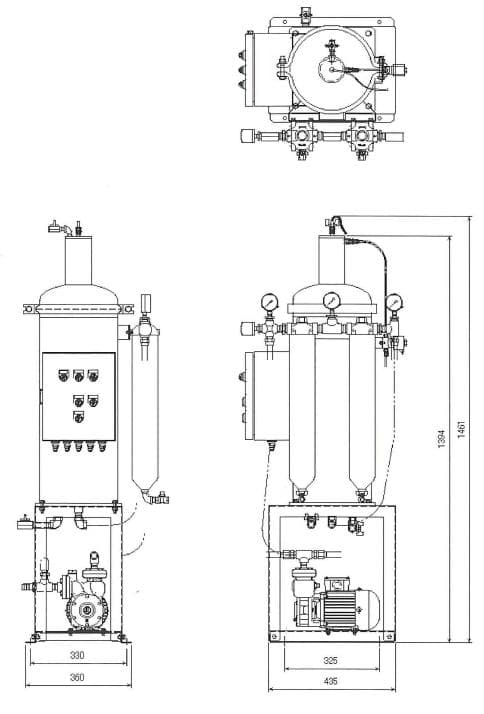 Item
Specifications
Performance
1000/1200 L/h (50/60 Hz)
Max. pressure
0.5 МPa
capacity
3 phases, alternating current 200V, 50/60 Hz
(alternating current 220V, 60Hz)
Power input
0.4 kW
Solution temperature
max. 80°C
Solution volume
50 litre
Equipment dimensions
530х580х1465 mm
Net weight
90 kg
Filter brand
PW320-10.PW320-12.PC614-01Z
Audible warning
Filter blockage, pump overload
Water purification technology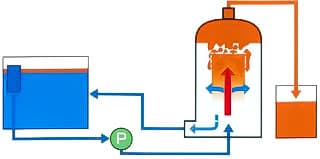 Degree of water purification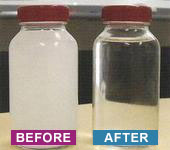 Wastewater cleaning equipment RS-200AQ-16
The equipment is ideal for closed-cycle production. Cleaning and restoration of waste water is caused by UV filter technology. UV filter includes a permeable membrane for water filtration. Filter membrane does not pass oil and other foreign bodies.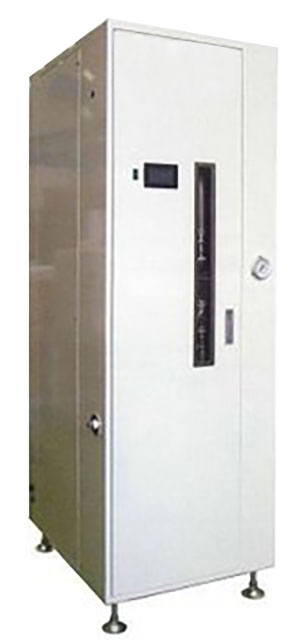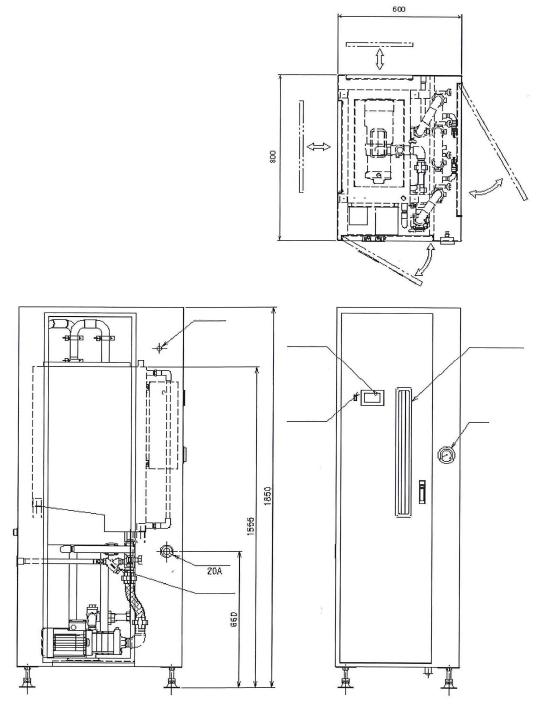 Technical specifications of equipment
| Item | Specifications |
| --- | --- |
| Performance | 200 L/h |
| Max. pressure | 0.5 МPa |
| Capacity | 3 phases, alternating current 200V, 50/60 Hz |
| Power input | 0.4 kW |
| Solution temperature | max. 60°C |
| Solution volume | 40 litre |
| Equipment dimensions | 600х800х1800 mm |
| Net weight | 90 kg |
| Filter brand | 100000MW (set of 16 pcs) |
| Audible warning | fall of water level |
Water purification technology


Degree of water treatment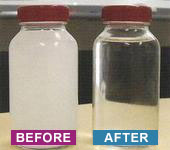 Vacuum drying oven RUD-1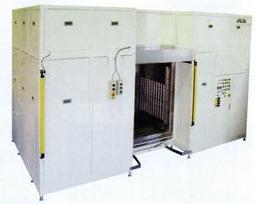 This equipment reduces exhaust emissions to the environment, including emissions from industrial waste water after completion of drying and washing, that is a serious approach to environmental protection. AUD-1 Series vacuum drying chamber provides a quick drying of products and a low percentage of electricity consumption.
The equipment is able to evaporate remaining oil particles from the surface of products, technological equipment, as well as machine parts. Energy-saving, high quality drying and evaporating capacity factor are very important characteristics of the equipment. The equipment is ideal for heat air-conditioning systems exchangers drying.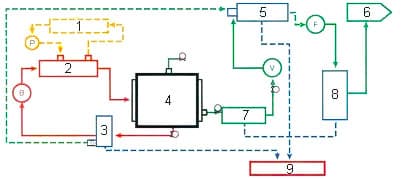 Oil heating.
Oil cooler.
Hot air catch tank.
Vacuum drying oven .
Catch tank for air bleed.
Air bleed.
Vacuum collector.
Exhaust-cleaning equipment.
Bath for cleaned used oil.