COLD HEADING & COLD FORMING MACHINERY
COLD HEADING MACHINES FOR BOLT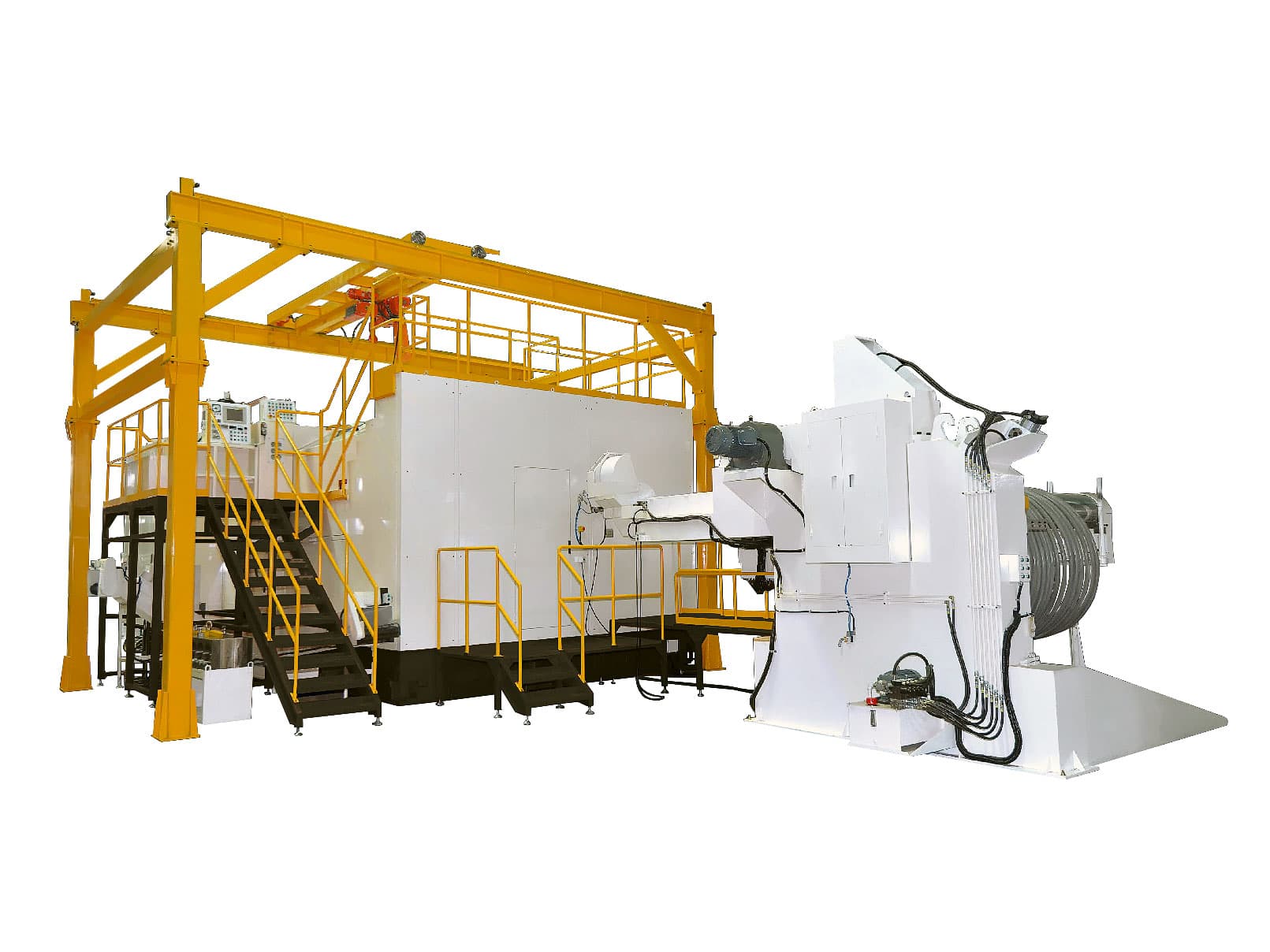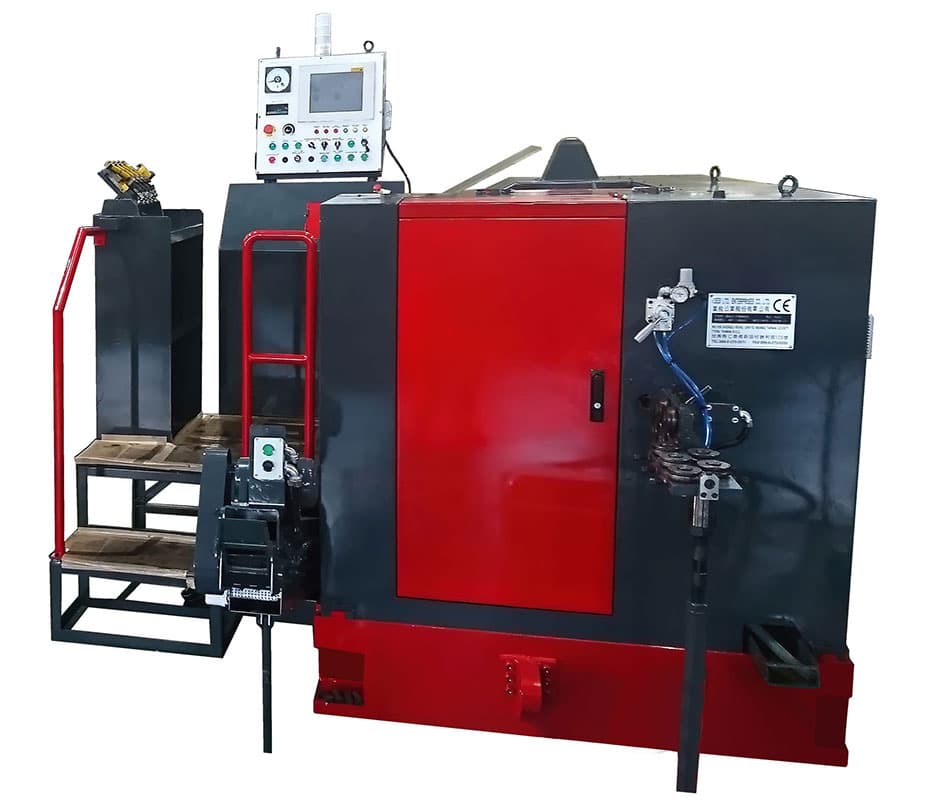 Equipment for DIN 931 bolts heading
Product Name

RBF10B3SL

RBF13B3SL

RBF17B3SL

RBF19B3SL

RBF24B3SL

DIN 931
Hexagon bolt.
Strength class 88, 109.
Coating - zinc

М6x30
М8x35
М10x40
М12x45
М14x50
М16x55
М6x35
М8x40
М10x45
М12x50
М14x55
М16x60
М6x40
М8x45
М10x50
М12x55
М14x60
М16x65
М6x45
М8x50
М10x55
М12x60
М14x65
М16x70
М6x50
М8x55
М10x60
М12x65
М14x70
М16x75
М6x55
М8x60
М10x65
М12x70
М14x75
М16x80
М6x60
М8x65
М10x70
М12x75
М14x80
М16x90
М8x70
М10x75
М12x80
М14x90
М16x100
М8x75
М10x80
М12x90
М14x100
М16x110
М8x80
М10x85
М12x100
М14x110
М16x120
М10x90
М12x110
М14x120
М16x130
М10x100
М12x120
М14x130
М16x140

М14x140
Equipment for DIN 933 bolts heading
Product Name

RBF10B3S

RBF13B3S

RBF17B3S

RBF19B3S

RBF24B3S

DIN 933
Hexagon bolt.
Strength class 88, 109.
Coating - zinc

М6x12
М8x16
М10x20
М12x25
М14x30
М16x35
М6x16
М8x20
М10x25
М12x30
М14x35
М16x40
М6x20
М8x25
М10x30
М12x35
М14x40
М16x45
М6x25
М8x30
М10x35
М12x40
М14x45
М16x50
М6x30
М8x35
М10x40
М12x45
М14x50
М16x55
М8x40
М10x45
М12x50
М14x55
М16x60
М8x45
М10x50
М12x55
М14x60
М8x50
М10x55
М12x60
М8x55
М10x60
М8x60
Equipment for DIN 6921 bolts heading
Product Name

RBF10B4SL

RBF13B4SL

RBF17B4SL

RBF19B4SL

RBF24B4SL

DIN 6921
Hexagon bolt with flange.
Strength class 88, 109.
Coating - zinc




М6х12
М8х16
М10х20
М12х25
М14х30
М16х35
М6х16
М8х20
М10х25
М12х30
М14х35
М16х40
М6х20
М8х25
М10х30
М12х35
М14х40
М16х45
М6х25
М8х30
М10х35
М12х40
М14х45
М16х50
М6х30
М8х35
М10х40
М12х45
М14х50
М16х55
М6х35
М8х40
М10х45
М12х50
М14х55
М16х60
М6х40
М8х45
М10х50
М12х55
М14х60
М16х65
М6х45
М8х50
М10х55
М12х60
М14х65
М16х70
М6х50
М8х60
М10х60
М12х65
М14х70
М16х75
М6х55
М8х70
М10х65
М12х70
М14х75
М16х80
М6х60
М8х75
М10х70
М12х75
М14х80
М16х90
М8х80
М10х75
М12х80
М14х90
М16х100
М10х80
М12х90
М14х100
М16х110
М10х90
М12х100
М14х110
М16х120
М10х100
М12х110
М14х120
М16х130
М12х120
М14х130
М16х140
М14х140
The equipment for the heading of bolts
Product Name

RBF19B4SL

Product Name

RBF24B4S

Product Name

RBF19B5S

Hexagon bolt with flange.
Strength class 88, 109.
Fine thread
Coating - zinc

М12х1.25х115

Hexagon bolt with flange and pointed tip.
Strength class 88, 109.
Fine thread
Coating - zinc







М14х1.5х50

Wheel bolt.
Strength class 88, 109.
Fine thread
Coating - zinc







М12х1.25х55
М14х1.5х90
drawing
drawing
drawing
PECULIARITIES OF BOLTS PRODUCTION EQUIPMENT CONFIGURATION
Machines peculiarities in comparison with machines of other companies
Mehanism
RG design material
Design, material of ordinary companies
Basic frame Material
FCD-60 alloyed ductile iron (Japan)
It has a certificate of quality of the United States in Southeast Asia.
Cast iron 20-25 is cheaper and lower-strength that worse provides strength and stability of the machine during its operation
Crankshaft
It was manufactured using a new process and technology homogenized nitriding and polishing
It was made by cheaper process of homogenization. 
Crankshaft socket
Made from a special aluminum alloy.Patent.
Made of bronze (less durable and fast-wearing)
The hollow cutting knife
Special Jern Yao patent, easily removed
Complex process of shooting
Punch ejecting mechanism
Cam-roller type specially designed for high precision

Cam-roller type standard type
Punch holder
Hardened carbide SKD-11
Without hardening
Serviceability of punch ejecting mechanism
Easy to maintain without taking out of the machine.
Must be removed from the machine for maintenance.
Idle time of machine.
Internal self-examination of the machine
Automatic analysis of the static and dynamic stress
 Without this feature.
Gear
Polished. Japan Metal.
The gear is made in China
Distribution of lube oil
The increased size of the pipeline, promotes good and uniform distribution of oil
 The standard system
The accuracy of the machine in the manufacture of products
The accuracy of movement within the main ejector of 50mm with accuracy of less than 0.02 mm
Inaccuracy more than 0.03 mm
Tool
In the company there is a special team for tools and technological process design. It reduces the number of tool units for the production of different products on the same machine.
  The company does not have such team for designing tools and processes.
Spare parts
The stock of spare parts in the storage of the factory, which ensures fast delivery, if necessary
Not the total volume of stock, long time to order and manufacturing
in China.
The cost of spare parts
One of the lowest on the market
The high cost of parts
Electrical system
Imported, CE standard
Standard
Electrical system design
Design and assembly of manufactured exclusively in Jern Yao factory
All is done by subcontractors
Main slide block
With copper socket for machine tools 24B Series and more
 Without it.
Electrical parts and assembly
The design, import and assembly are made exclusively by Jern Yao
Partial use of subcontractors
Machine operating
Easy to operate and work, saving a lot of time with help of quick-change mechanism (which is a great advantage in the production of several types of products under its small numbers)
 Standard on the market
Without these functions
Standard configuration of cold heading equipment for bolts and nuts production
| Full name of the equipment components | Q-ty, units / Specification |
| --- | --- |
| AC engine (4/6 poles) with 6-speed transmission or AC engine (6-pole) with inverter. | 1 pcs. |
| Electric control cabinet with PLC (Programmable logic controllers), made by Mitsubishi, Japan | 1 pcs. |
| Pneumatic disc brake system | 1 pcs. |
| Wire unwinding device | 1 pcs. |
| Model-S | Standard roll-over stand |
| Model-B | Standard roll-over stand with straightening wire mechanism |
| Model-A | horizontal Hydraulic juggie |
| Model-D | horizontal Hydraulic juggie |
| Model-P | horizontal Hydraulic juggie |
| Model-T | horizontal Hydraulic juggie |
| The tank with cooling oil | 1 pcs. |
| Cleaning system from oil mist | 1 pcs. |
| Roll-over 180 ° gear | 1 pcs. |
| Spare parts | standard |
| Working platform | 1 pcs. |
| Operating instructions with drawings of spare parts, electrical circuits and equipment foundations | 1 pcs. |
Malfunction detection system
Insufficient air pressure sensor
Blank feeding error detector
Blanks lack detector
Circuit error detector
Punch ejection mechanism error sensor
Engine overload sensor (oil, cooling fans)
Oil level sensor
Pneumatic clutch error sensor
Pneumatic clutch error sensor with manual control
Inverter error sensor
Screen for monitoring the value of forces error sensor (if the monitoring device is supplied with the equipment)
Taiwan Metiz Alliance equipment for bolts cold heading for the past 20 years is delivered and used on the biggest factories of the world, products are supplied to many companies-sellers of hardware and fasteners for the automotive companies such as Toyota, Honda, companies of aerospace industry and many other companies producing fasteners. The equipment has a special certificate for the whole cast and the base frame, and it is always a feature of stability (vibration) and durability.
Advantages of Taiwan Metiz Alliance is that our equipment for the production of bolts has the best performance on price/quality compatibility. All buyers have long to check and verify from personal experience that the quality of Taiwan Metiz Alliance equipment is top class.
Also worth noting that the prices offered by Taiwanese manufacturers are much lower than the prices offered by the American, Italian and Japanese manufacturers. In the world market of fasteners Taiwan Metiz Alliance has established itself as the most reliable supplier of equipment for the production of bolts with competitive prices. The geography of our deliveries has about 35 countries around the world, including such countries as the US, Japan, Germany, Italy, France, Russia, Belarus, China, India, Malaysia, Thailand and many others.
TECHNICAL FEATURES OF THE EQUIPMENT FOR BOLTS COLD PRODUCTION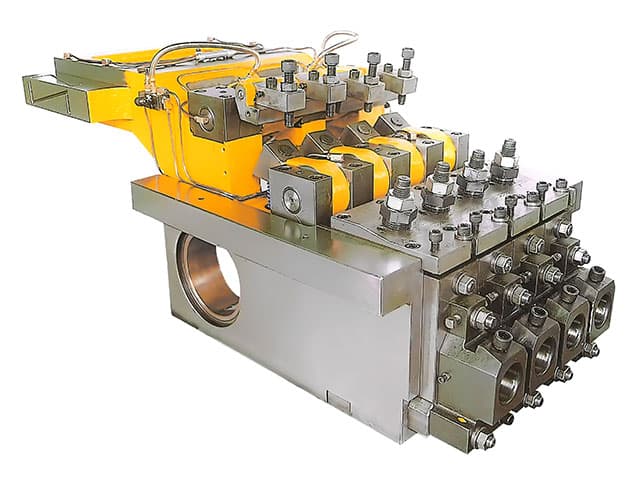 The frame provides absolute stability and a straight forward process of heading. Made of cast iron with nodular graphite grade JIS FCD 55, which ensures its durability.Holders of the matrix are made of stainless steel grade FCD 70 are arranged parallel to each other and can be adjusted independently.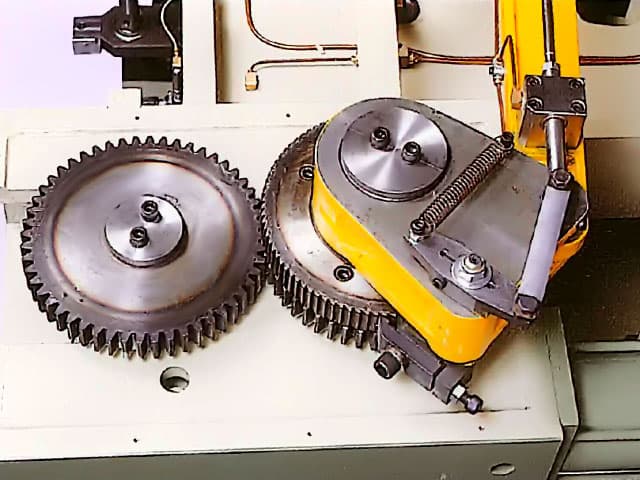 The rollers provide blanks feeding for small size bolts heading.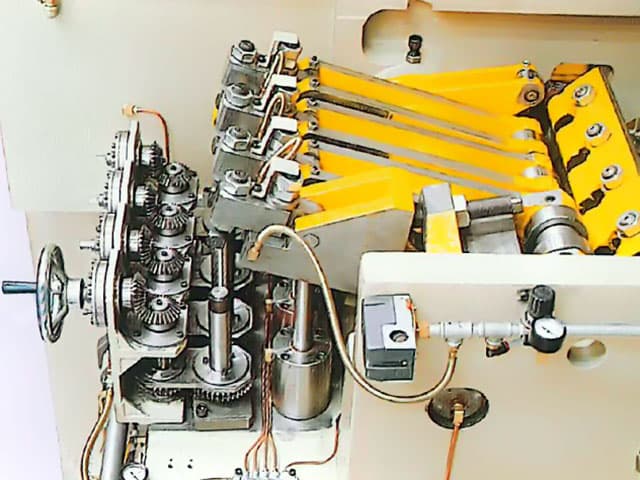 Hand wheel control allows setting the length of the KO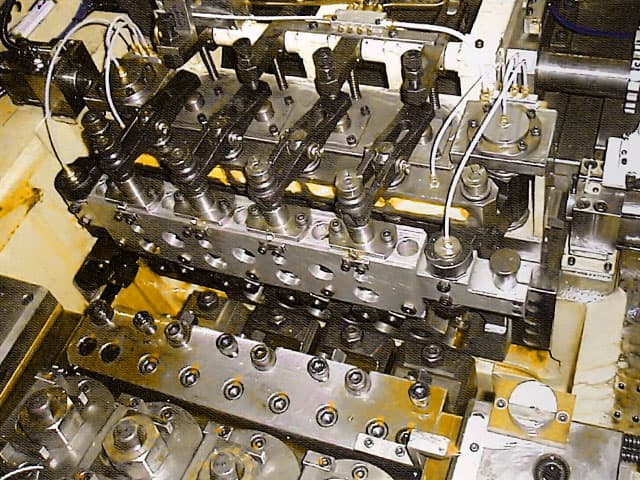 Pneumatic type of SACMA blank feeding provides high-speed and stable process of heading.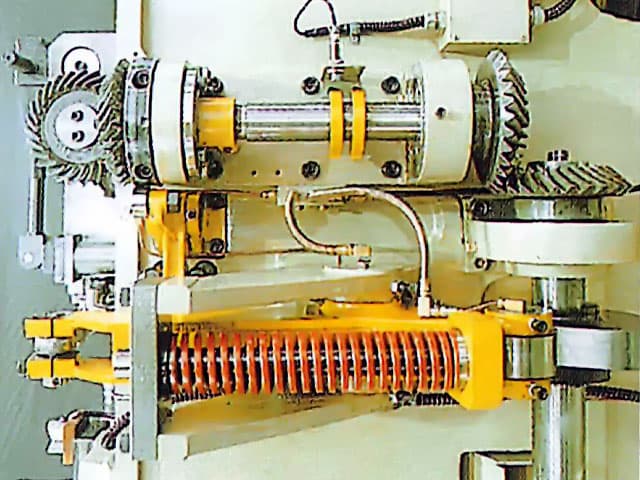 Punch ejecting mechanism can be installed on request.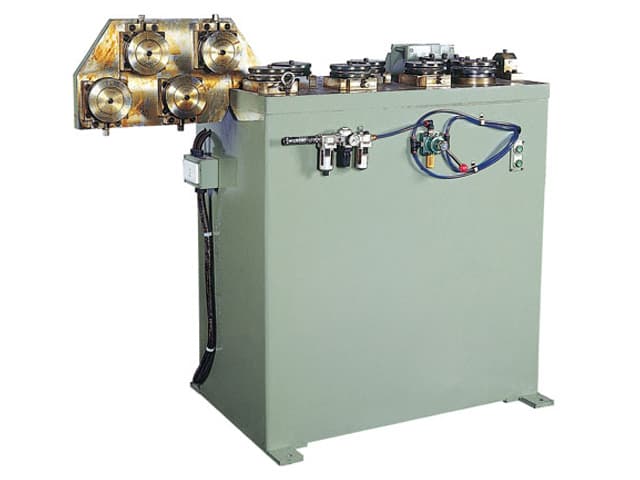 Motorised correct mechanism provides stable operation of wire rod fixing (diameter greater than Ø18 mm).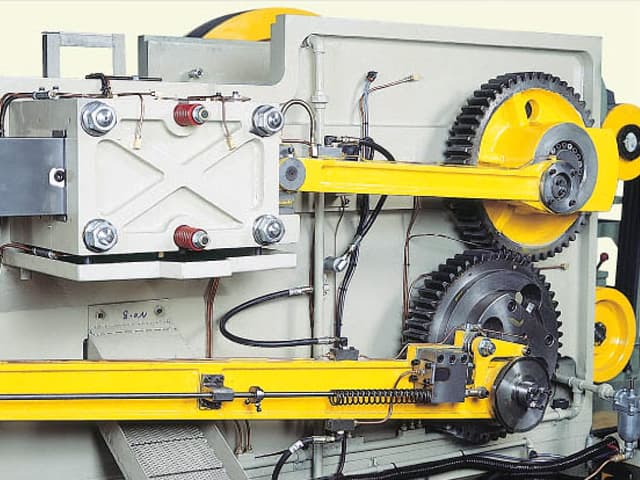 The mechanism of power failure by S-CAM system is controlled by crankshaft horizontally.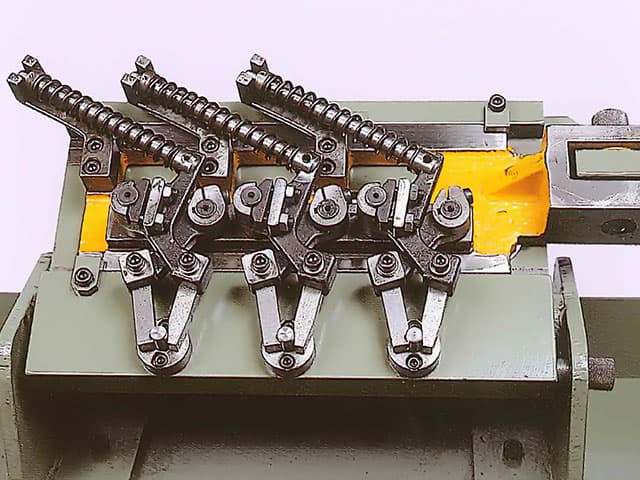 Transmitting clicks provide a secure blanks grip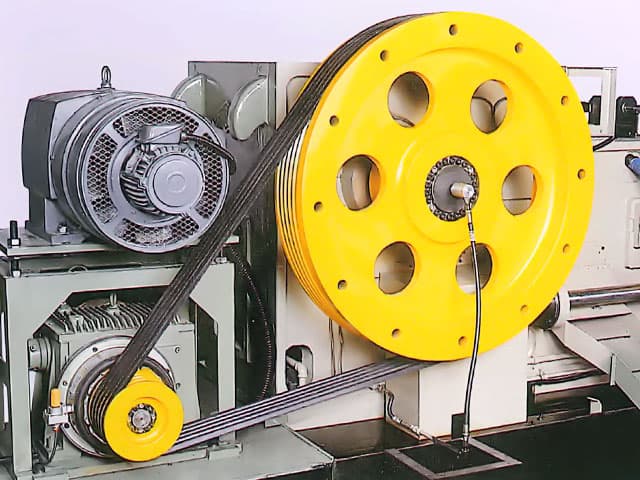 Stop of bolts cold heading equipment occurs automatically in the case of:
fault,
the need to clean the blank.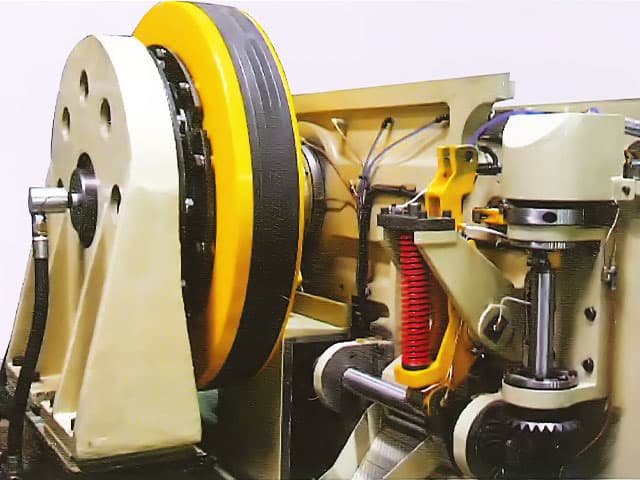 Pneumatic clutch and brake system maintain flywheel in torsion movement.
Taiwan Metiz Alliance provides equipment with 2, 3, 4, 5, 6, 7 positional forging stations for bolts production of different shape, diameter and length. The equipment supports three modes of blanks feeding, including spring, synchronous and pneumatic modes, fitted with pneumatic clutch and brake, speed change is controlled by an inverter.
The equipment produces bolts with diameter M3, M4, M5, M6, M8, M10, M12, M16, M20, M22, M24, M27, M30, up to 355 mm.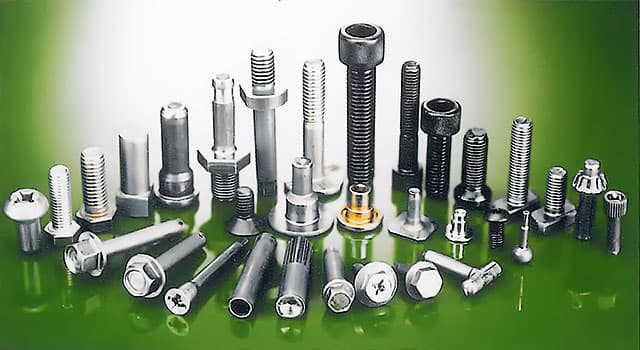 These products are manufactured on equipment with 2, 3, 4 positional forging stations
The diameter of bolts: M4-M30
The length of the screws: 10 mm - 300 mm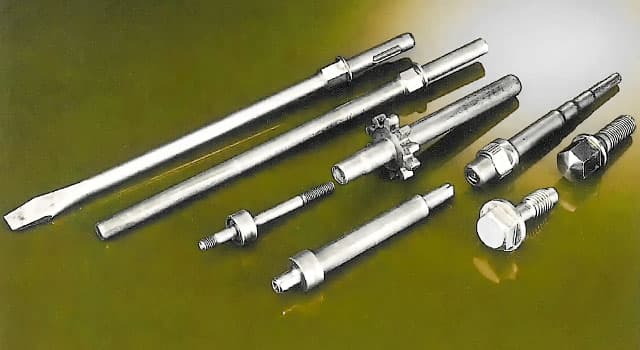 These products are produced on equipment with 4, 5 th, 6 th, 7 th positional forging stations
The diameter of bolts: M3-M30
The length of the screws: 8 mm - 360 mm
Type of equipment
EQUIPMENT FOR BOLTS PRODUCTION SPECIFICATIONS
RBF Series 2-Die 2 Blow Bolt Former
2Ph2U

Specification of products:

Diameter: М4-М16
Length: 10 mm - 150 mm
Performance: 120-300 pcs/min

RBF Series 3-Die 3 Blow Bolt Former
3Ph3U

Specification of products:

Diameter: М4-М30
Length: 10 mm - 300 mm
Performance: 40-300 pcs/min

RBF Series 4-Die 4 Blow Bolt Former
4Ph4U

Specification of products:

Diameter: М3-М30
Length: 8 mm - 360 mm
Performance: 40-300 pcs/min

RBF Series Multi-Station Bolt Former
5P, 6P, 7P

Specification of products:

Diameter: М4-М30
Length: 10 mm - 355 mm
Performance: 40-240 pcs/min
Note: Ph - number of positional forging stations, U - number of strokes
Workshop with equipment for the production of bolts by the method of cold heading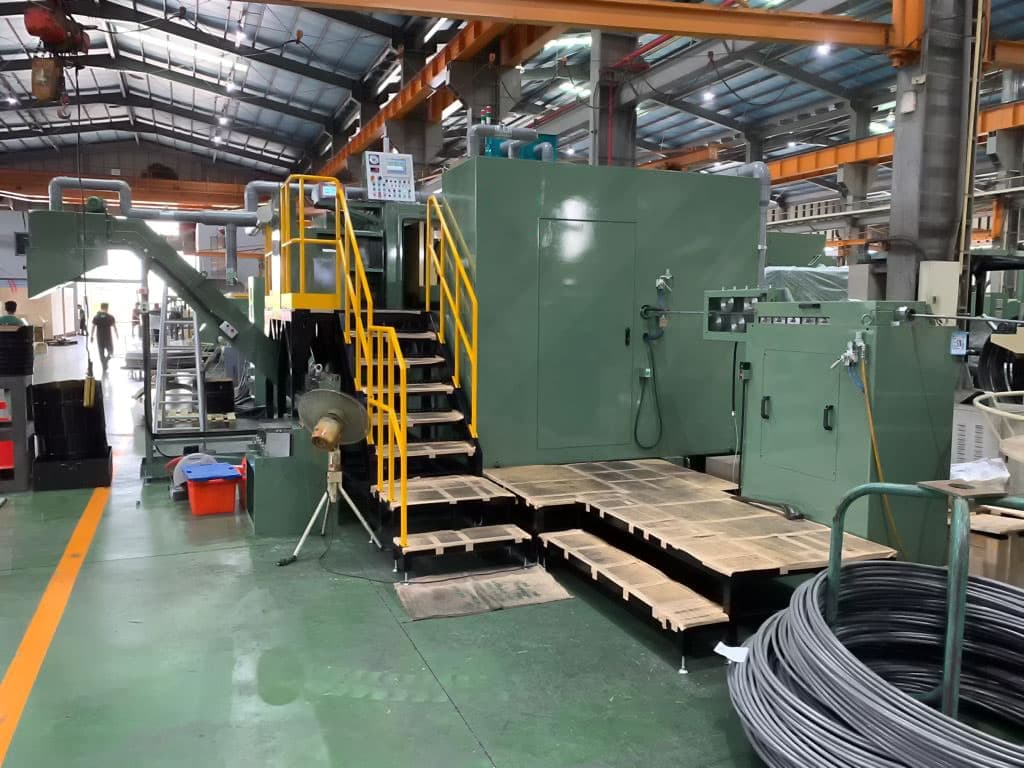 4-Die 4 Blow Cold heading Bolt Former RBF-24B4S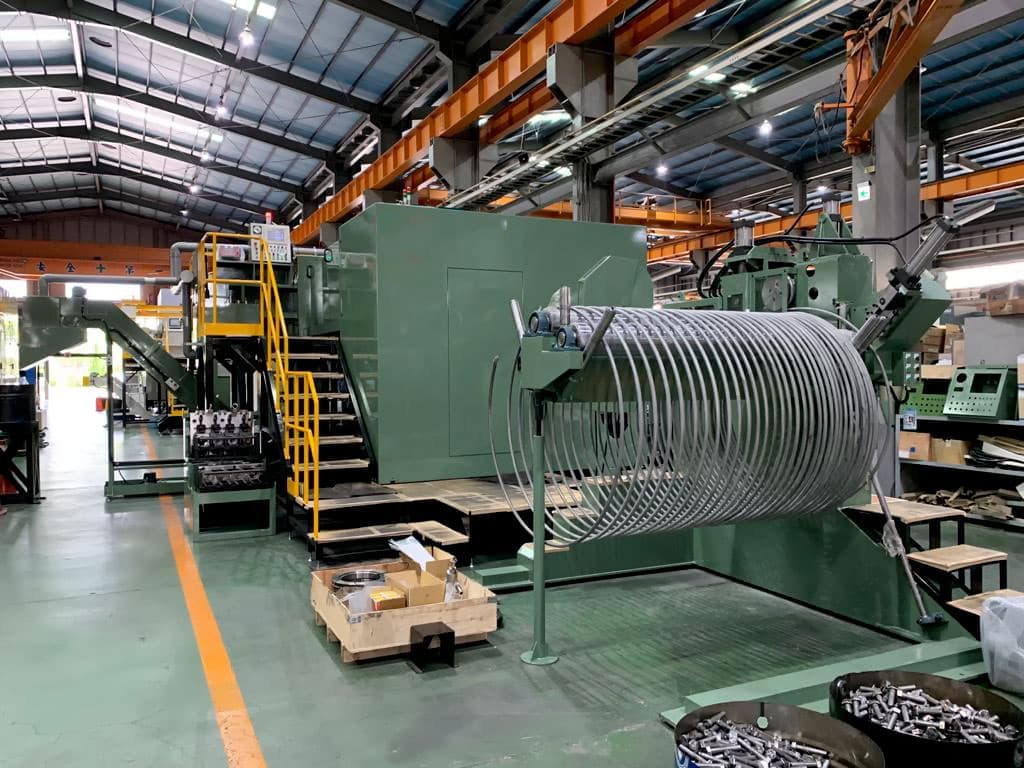 4-Die 4 Blow Cold heading Bolt Former RBF-30B4S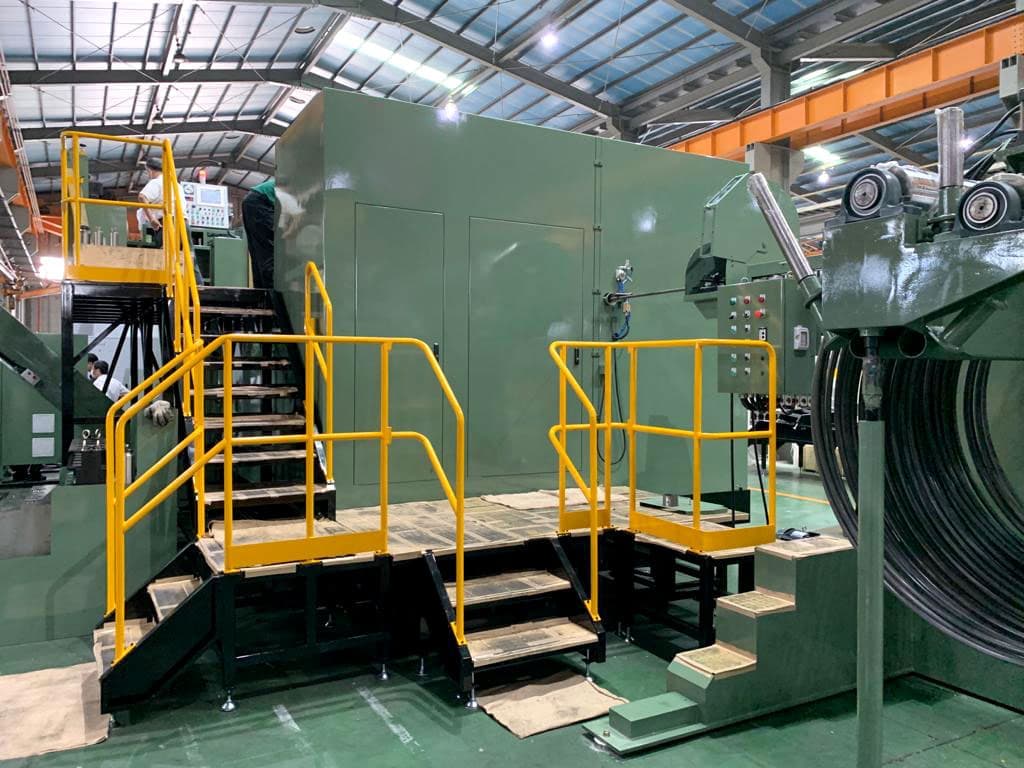 5-Die 5 Blow Cold heading Bolt Former RBF-36B5S
IDLE CHECK OF COLD HEADING EQUIPMENT FOR BOLTS BEFORE SHIPMENT