COILING AND FORMING EQUIPMENT FOR SPRINGS, RINGS AND SPECIAL FASTENERS
EQUIPMENT FOR SPRING PRODUCTION
SPLINT AND CLAMP FORMING EQUIPMENT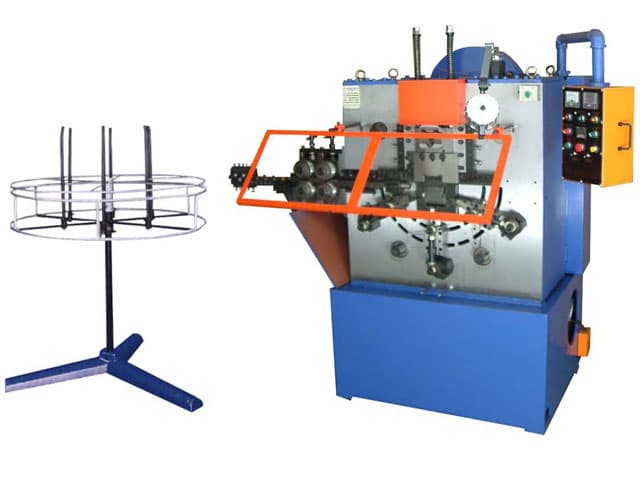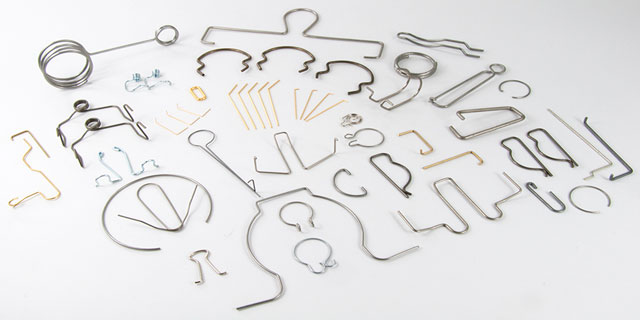 SPECIFICATIONS
Model
RG-138F
RG-270F
RG-270SF
Wire diameter

steel: Ø1.0-Ø2.0 mm

из железа: Ø1.0-3.8 mm

steel: Ø2.0-Ø4.0 mm

из железа: Ø3.0-6.0 mm

steel: Ø4.0-Ø9.0 mm

из железа: Ø5.0-12.0 mm

Wire length
125 mm
245 mm
max. 450 mm
Performance

60 Hz: 67,103,162,260

50 Hz: 53,81,128,205

11-65 pcs / min (device for switching DISCO speed)

2-48 pcs / min (device for switching DISCO speed)
Basic engine
1 hp
3 hp
5 hp 3 kW
Dimensions of equipment
128х63х158 cm
162х114х190 cm
227 х 145 х 220 cm
Dimensions of equipment in packaging
172х75х182 cm
175х127х220 cm
227 х 145 х 223 cm
Equipment weight
800 kg
1920 kg
2700 kg
Weight of Equipment in packaging
920 kg
2300 kg
3200 kg

Note:

It includes unwinding device for spring wire.
Spring wire of low carbon steel must be subjected to the process of softening to simplify the process of bending and forming pin products.
Servomotor controls spring wire feeding. It is able to reduce the angle of the wire, and accurately control the length of feeding. The angle of wire feeding can be increased to facilitate the change and adjust the tool.
EQUIPMENT FOR COTTER PINS, CLAMPS, SPECIAL PARTS, COMPRESSION SPRINGS PRODUCTION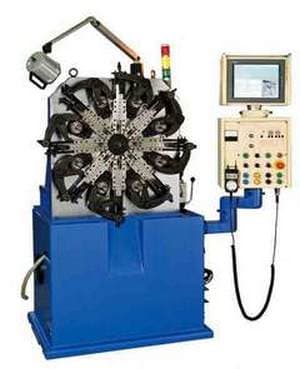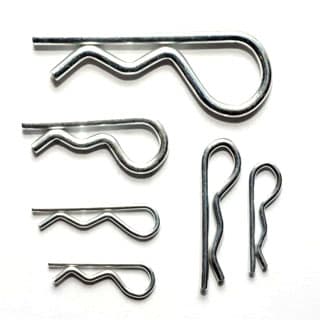 SPECIFICATIONS
Model
RG-323-CNC(SF)
RG-138-CNC-F
RG-270-CNC-F
Wire diameter
Ø0.4-Ø2.3 mm
steel: Ø1-Ø2 mm
iron: Ø1-3.8 mm
steel: Ø2-Ø4 mm
iron: Ø3-6 mm
Performance
-
60-200 pcs/min.
10-90 pcs/min.
Wire feed speed
0-90 m/min.
-
-
Wire length
-
125 mm
245 mm
Max. outer diameter of the spring
40 mm
-
-
Servomotor
Wire feed
2 kW
2 kW
3 kW
Chamber
3 kW
1 kW
3 kW
Rotary spindle
0.75 kW
-
-
Tension
220V, 3 phase
-
-
Dimensions of equipment
180 х 72 х 180 cm
184 х 70 х 155 cm
162 х 114 х 190 cm
Dimensions of equipment in packaging
188 х 148 х 192 cm
200 х 85 х 980 cm
175 х 127 х 220 cm
Equipment weight
800 kg
800 kg
1920 kg
Weight of Equipment in packaging
1270 kg
980 kg
2300 kg
EQUIPMENT FOR TERMINALS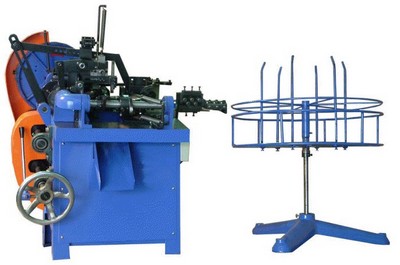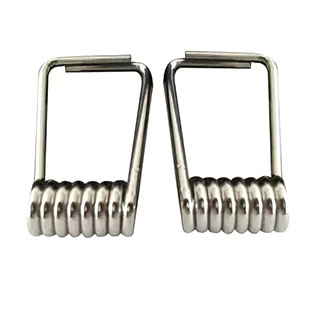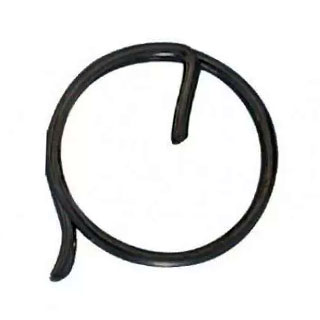 SPECIFICATIONS
| Model | RG-18-CPS | RG-18-KRS |
| --- | --- | --- |
| Wire diameter | Ø1.2-Ø1.6 mm | Ø1.2-Ø2.0 mm |
| The outer diameter of the spring (max.) | 10 mm | 20-30 mm |
| Number of turns of wire | 4-12 | 1-2 |
| Foot length | 22-30 mm | - |
| Winding direction | clockwise | clockwise |
| Performance | 20 pcs / min. | - |
| Engine power | 1 hp | 1 hp |
| Dimensions of equipment | 115 х 86 х 113 cm | 115 х 86 х 113 cm |
| Dimensions of equipment in packaging | 122 х 96 х 153 cm | 122 х 96 х 153 cm |
| Equipment weight | 440 kg | 440 kg |
| Weight of Equipment in packaging | 550 kg | 550 kg |
Strip Clamping Machine
Automatic machine for the manufacture of steel clamps