AUTOMATIC ASSEMBLY EQUIPMENT FOR FASTENERS, METALWARE AND PARTS
ASSEMBLY MACHINE FOR AUTOMATIC ASSEMBLY OF SELF-TAPPING SCREWS WITH A PRESS WASHER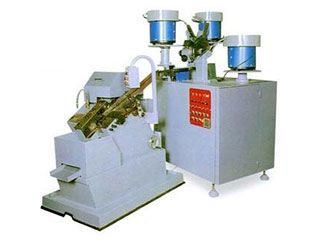 RAS-15THWC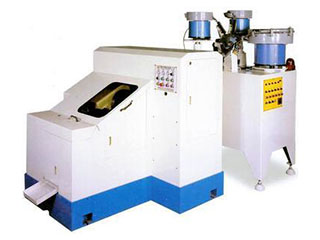 RAS-004THW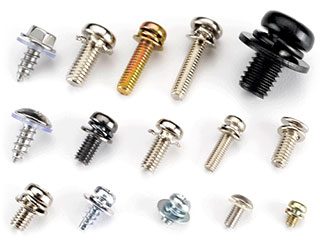 Product samples
Specification
Model
Max. blank diameter
Max. blank length
Productivity, pcs/min
Main Motor Power
Dimensions,
L×W×H, cm
Net weight, kg
Gross weight, kg
RAS-004THW
M3~M4
5-30 mm
100~400
3 HP
182×140×183
1850
2000
RAS-15THW
M5~M6
12-60 mm
100~400
5 HP
231×186×205
2450
2650
RAS-15THWC
M5~M6
12-60 mm
100~400
5 HP
175×153×200
220×175×220
900
1650
1050
1850
SCREW AND WASHER ASSEMBLY MACHINE
An economical solution for assembling washers, gaskets with screws in automatic mode. High assembly speed with automatic sorting function, high productivity and quality, with minimal space for equipment and the need for labor. The machine is coupled with a system for automatic packaging of products in corrugated cardboard containers and plastic containers.
Equipment features:
The ability to quickly reconfigure to a new screw size.
Continuous assembly process.
Sorter for uncollected screws and washers.
The equipment is easy to use and troubleshoot.
One person can operate several machines.
The machine is equipped with safety sensors and detectors to protect the operator and the machine from damage. If there is no product in the hopper, the machine will stop automatically. After a full load, the machine starts automatically.
Спецификация
| | |
| --- | --- |
| Motor Power | 1/2 HP |
| Performance | 250 - 550 pcs/min |
| Control | PLC controlled |
| Inverter | assembly pace control |
| Equipment Dimensions | 1700(L) × 1450(W) × 1570(H) |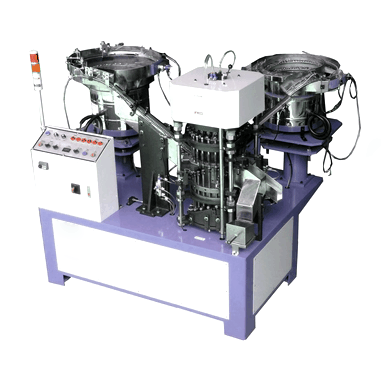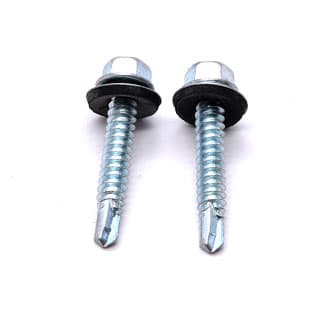 Specifications
Model
Screw diameter
Screw length
Washer
Performance
Net weight
RG-85
4.8/ 5.0/ 6.3 mm
16-85 mm
Joining washer and rubber washer
350-550 pcs/min
1200 kg
RG-125
16-125 mm
250-450 pcs/min
1500 kg
RG-250
55-250 mm
1700 kg
MACHINE FOR ASSEMBLY SCREWS, SELF-TAPPERS WITH WASHER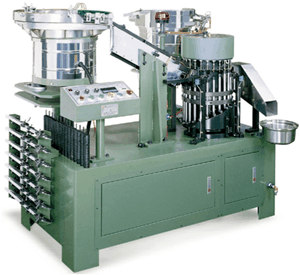 Assembly machine specification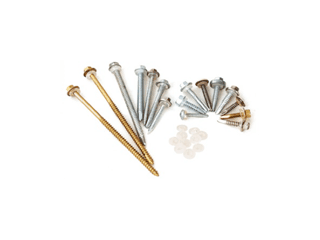 RG-5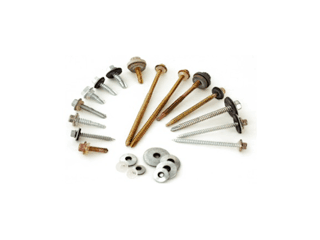 RG5-S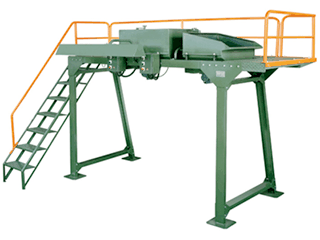 Rack for supplying screws and washers to the machine (optional)
Model
RG-5
RG5-S
Type of screw (self tapper)
#8-#14
The length of the screw (self tapper)
1/2"(12 mm) - 5"(125 mm)
Size of washers
PVC10, PVC11
PVC10, PVC11, D12, D14, D16, D19, D22, D25
Voltage
220V×3 phase/ 380V×3 phase
Controller
NC DC24 W + inverter
Motor
1/4 HP × 3 phase
Vibrating conveyor for screws
Ø620
Vibrating conveyor for washers
Ø400
Ø600
Performance
80-600 pcs/min
Equipment weight
~ 1080 kg
~1149 kg
Assembly equipment for the assembly of roofing screws