Dear Partners,
We are having a long weekends coming up to celebrate the Middle Autumn Festival (Taiwan National Holiday) September 29th - October 1st.
We would like to take this great opportunity to thank you for your continued support, wish you and your family, the members of your company healthy, wealthy, prosperous and all the best.
Happy Middle Autumn Festival!
OPTICAL SORTING EQUIPMENT FOR FASTENERS
CONVEYOR OPTICAL SORTING EQUIPMENT
Control of the position of the test fixture is performed by means of servomotors. Tests the hardware of complex shapes and small size: the screws for the production of electronics, washers, passive elements.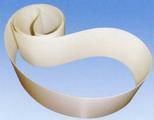 Conveyor belt
Conveyor optical sorting machine RSS-2500 series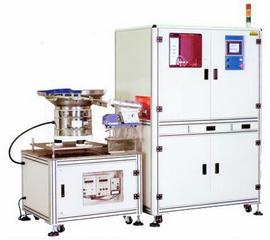 It may further be equipped with optical chambers 2-4.
Supports 360-degree internal and external surface diagnosis of nuts and threads.
Easy to use interface includes the most advanced machine control functions.
The horizontal design of the conveyor is ideal for nuts.
Work carried out on the machine seamless pipeline.
Sorting Options
Display 1
(top view)
Inner diameter
Outer Diameter
Allowance (per treatment)
Concentric
Testing surface
Damage to head
Parallel faces (accuracy +/- 0.3 mm)
Focus
Parallel angles (accuracy +/- 0.3 mm)
Centre
Display 2
(side view)
Multi-height
Multi-width
The height of the weld points
Display 3
(a top view at an angle of 45°)
Chamfer
Availability of thread
Metal shavings in openings
Specifications
| | |
| --- | --- |
| Diameter,mm | - |
| The width of the head, mm | Ø10 - Ø35 |
| Head height, mm | Ø2 ~ 25 |
| Length without head, mm | - |
| The accuracy of sorting, mm | ±0.03 |
| Speed sorting pcs. / Min. (max.) | 100 ~ 450 |
| Air Pressure kg / cm2 | 5 |
| Power | 220V / 50 Hz / 1 phase |
| PC | Industrial PC |
| Analog Camera | - |
| Digital camera | BASLER |
| Net / Gross weight, kg | 725 / 1014 |
| Dimensions of equipment | 1900 / 1450 / 2000 |
Conveyor optical sorting machine RSS-3500 series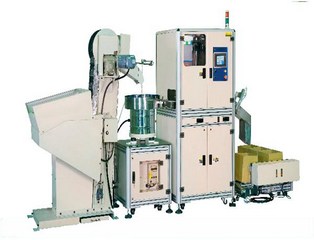 Inclined conveyor type design gives an advantage to sort the elongated parts such as rods and screws.
According to the length of the specified characteristics and verifiable production machine can be additionally equipped with a 1.3 MP camera optics from 1 st to 4.
There is no need to adjust the process of supplying products that will increase the speed of inspection product.
Easy to use interface includes the most advanced machine control functions.
The hopper vertical type Series LS-1000 is available as additional equipment.
Specifications
| | |
| --- | --- |
| Diameter, mm | - |
| The width of the head, mm | Ø5- Ø20 |
| Head height, mm | - |
| Length without head, mm | Ø5- Ø45 |
| The accuracy of sorting, mm | ±0.03 |
| Speed sorting pcs. / Min. (max.) | 100~400 |
| Air Pressure kg / cm2 | 5 |
| PC | Industrial PC |
| Analog Camera | - |
| Digital camera | BASLER |
| Net / Gross weight, kg | 600/844 |
| Dimensions of equipment | 1980/1060/2000 |