Dear Partners,
We are having a long weekends coming up to celebrate the Middle Autumn Festival (Taiwan National Holiday) September 29th - October 1st.
We would like to take this great opportunity to thank you for your continued support, wish you and your family, the members of your company healthy, wealthy, prosperous and all the best.
Happy Middle Autumn Festival!
EQUIPMENT FOR THE MANUFACTURING OF NAILS
ACCESSORIES FOR NAIL MAKING EQUIPMENT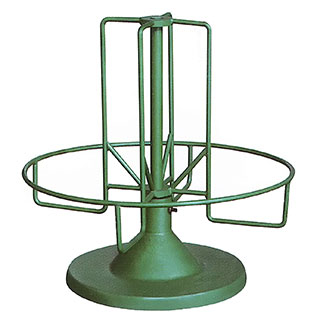 Wire Coil
Holder
Automatically rotates to feed wire when the
Nailing Machine is pulling wire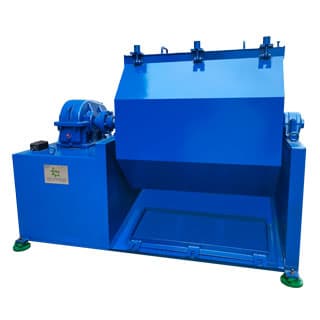 Nail Polishing
Machine
The machine is used for deburring,
lubricating and giving a desired finish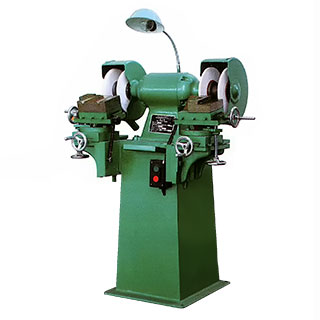 Equipment for Sharpening
Nailing Machine Knives
Used for grinding Nailing Machine knives
with a grinding wheel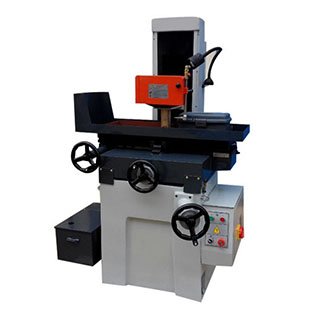 Grinding Machine
(tungsten carbide)
High Precision Hydraulic Grinder,
controlled by PLC
Nail Polishing Machine
This equipment is used for polishing nails, buttons, rivets, etc. Nail Polishing Machine consists of a loading device, tumbling drum, a drum designed for screening out sawdust and vibrating screens.
Cleaning of manufactured products is carried out with the help of sifted dry sawdust made of hard wood from transverse cutting. It polishes the nails, cleans them of sharp edges and oil stains formed after rolling, and removes rust and unevenness. Also, if desired, oil can be added to the sawdust. After the nails are processed, the product is ready for sale.
After polishing nails become brighter and acquire anti-corrosion properties.
This sharpening and grinding machine is specifically designed for sharpening and grinding Nail Making Machine tools.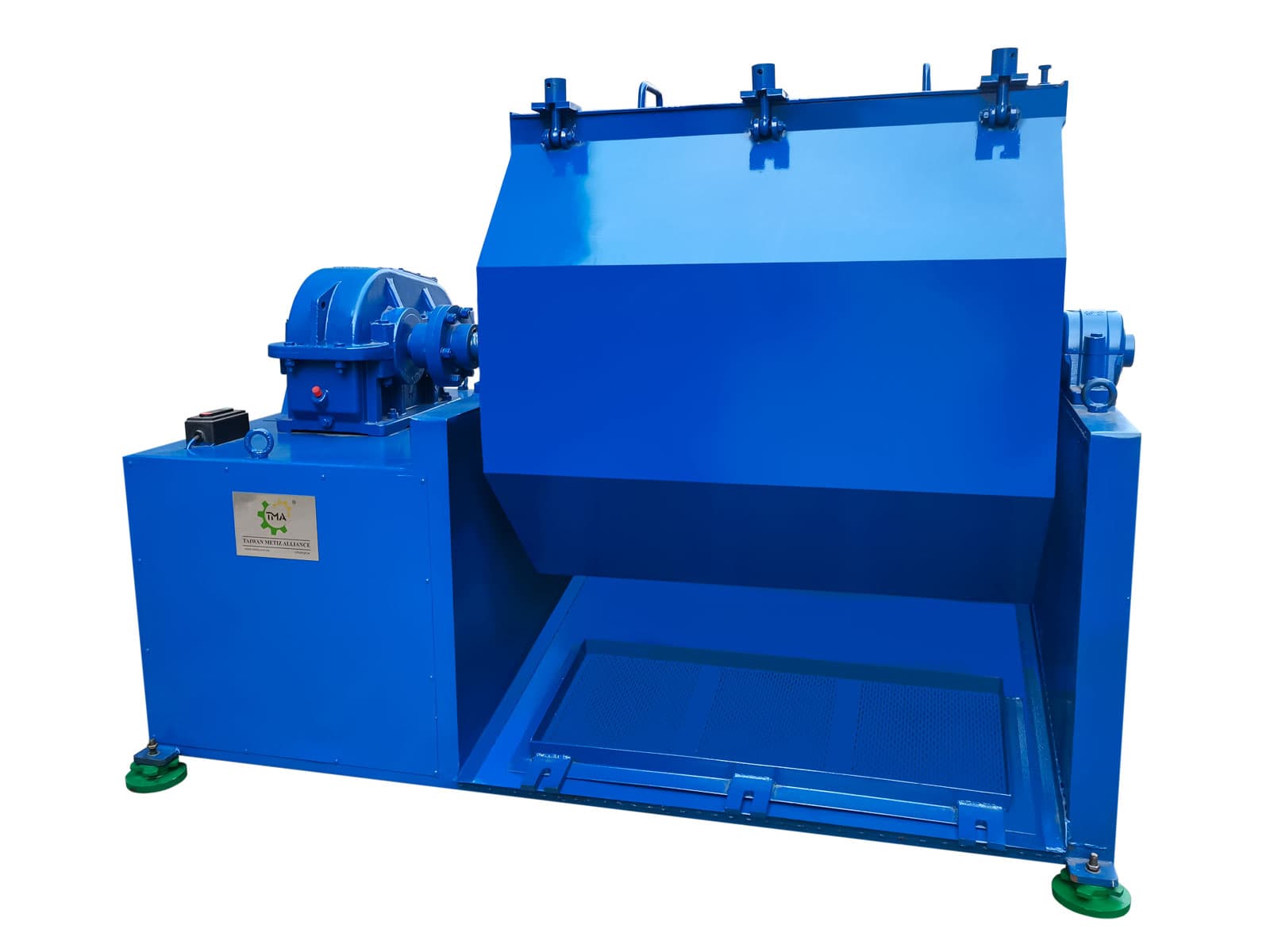 | | | | | | |
| --- | --- | --- | --- | --- | --- |
| | RD-400 | RD-600 | RD-800 | RD-1000 | RD-2000 |
| Performance | 400 kg/turn | 600 kg/turn | 800 kg/turn | 1000 kg/turn | 2000 kg/turn |
| Motor power | 3 kW | 4 kW | 5 kW | 7.5 kW | 11 kW |
| Overall Dimensions | 1800 x 1000 x 1300 mm | 2000 x 1000 x 1400 mm | 2100 x 1200 x 1500 mm | 2200 x 1300 x 1500 mm | 2500 x 1500 x 1600 mm |
Equipment for sharpening nail making machine knives
This equipment is used for polishing Nail Making Machine knives with grinding wheels. Nail manufacturers are required to have the Equipment for Sharpening Knives of the Nail Making Machine. This auxiliary tool is important for maintaining Nailing Machines in working condition. It is equipped with four grinding wheels of various shapes and special nozzles.
| Maximum Diameter of Abrasive Disk | Power | Weight | Overall Dimensions |
| --- | --- | --- | --- |
| 250 mm | 0.7 kW | 200 kg | 0.5 * 0.5 * 1.1 m |
Wire coil holder
A special holder is for wire of which the nails will be made of. It automatically rotates to feed the wire when pulled by a Nail Making machine. Without electric drive; wire frame.
Hydraulic grinding machine
It has a well-thought-out construction, good rigidity and strength, good appearance and is easy to operate.
The machine uses a 7th accuracy class (P4 level) of a ball bearing inside the spindle, which provides high precision machining. The machine is equipped with automated and manual gearboxes for the implementation of the transverse movement of the worktable. Hydraulic grinding machine is applicable for grinding knives, molding tools, almost all types of flat surfaces, as well as complex surfaces with a pointed abrasive.
Holders are optionally available with a permanent magnet or an electromagnet.
| | | |
| --- | --- | --- |
| Max. work piece size | mm | 500×190×335 |
| Cross feed flywheel | mm | 0.02/degree 2.5/turnover |
| Vertical flywheel feed | mm | 0.01/degree 1.25/turnover |
| Shpindle Motor power | kW | 1.1 |
| Overall Dimensions | mm | 1550×1060×1590 |
| Weight | kg | 650 |