AUTOMATIC ASSEMBLY EQUIPMENT FOR FASTENERS, METALWARE AND PARTS
ROLLER BALL STAINLESS STEEL CABLE TIES ASSEMBLY MACHINE RST-500U
The Stainless Steel Cable Tie is widely utilized in diverse applications for managing and regulating electric wires and cables. This type of cable tie features a smooth internal surface, which enables it to be suitable for a variety of cable insulations.
Stainless Steel Cable Ties are extensively employed in marine environments that are subjected to chemical exposure, acid concentration and salt corrosion, due to their exceptional resistance to these elements. Furthermore, Stainless Steel Wire Ties are ideal for usage in extreme high-temperature environments, are non-toxic and flame retardant, and have a longer functional life.
The temperature range for Stainless Steel Wire Ties ranges from -80°C to +538°C. The Roller-ball type Stainless Steel Cable Ties feature a self-locking design that provides fast and secure installation. The ball lock and cable tie band are formed using AISI 301, 304, or 316 Stainless Steel, with the ball's special surface treatment ensuring the tape stays securely fastened and prevents slippage.
Steel cable ties can be produced in various lengths and widths, with the most commonly used ties ranging from 100 to 1000 mm in length and 2.5 to 12 mm in width.
During installation, the free end of the steel band should be wrapped around the group of cables and passed through the lock. At this point, pliers or another similarly appropriate tool is used to stretch and properly crimp the band onto the cables.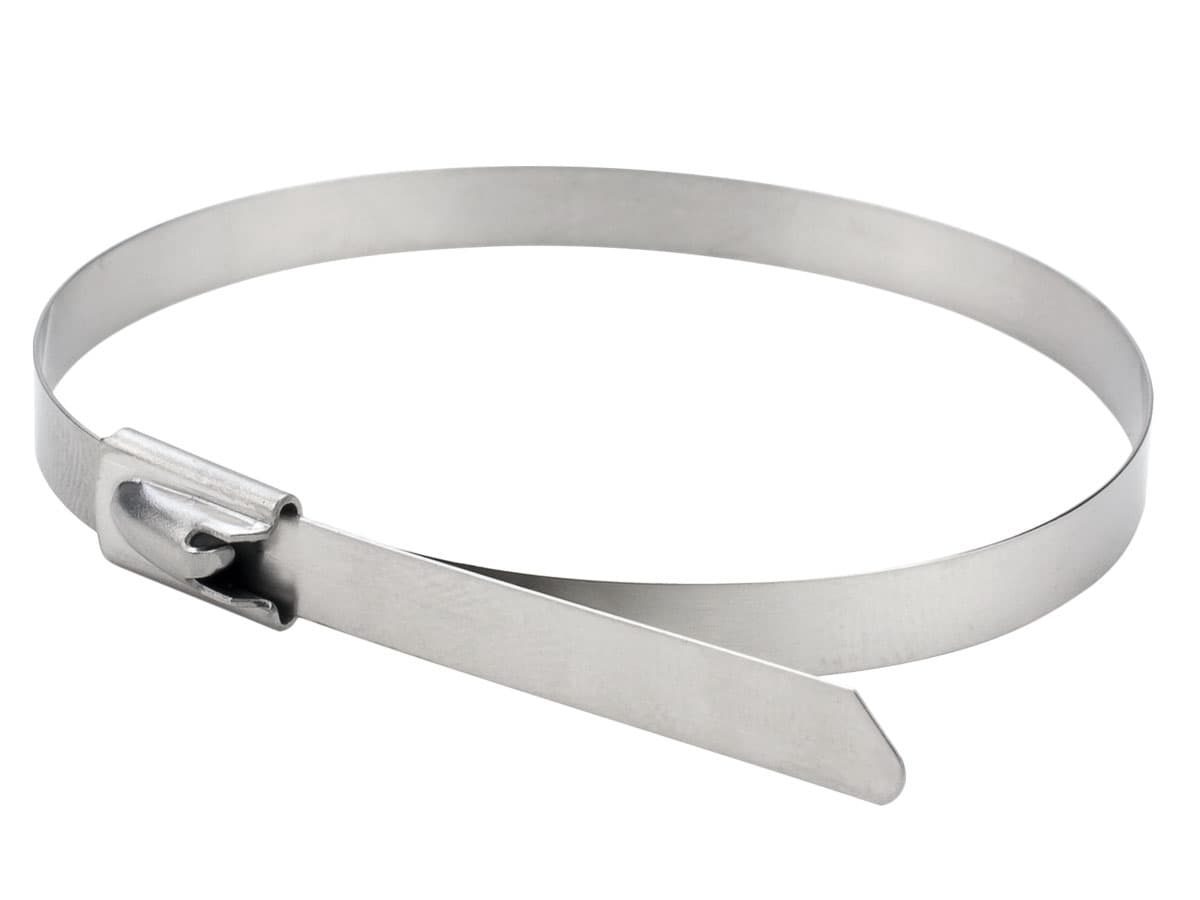 Steel cable tie ball lock design
The steel cable tie consists of a steel band, at one end of which is fixed a one-way tie-lock type with one-way action (fastening only).
The ball lock is a stainless steel case with a stainless steel ball mounted inside it. When the cable tie is tightened, the steel ball extends into a wide area of the housing cavity and the steel band slips freely through the lock mechanism.
With the reverse force (to open the cable tie), the ball moves into the narrow neck of the housing space and jams the steel tape, forcing a recess in it, thus blocking the reverse motion.
Steel Cable Tie Assembly Process Flow Diagram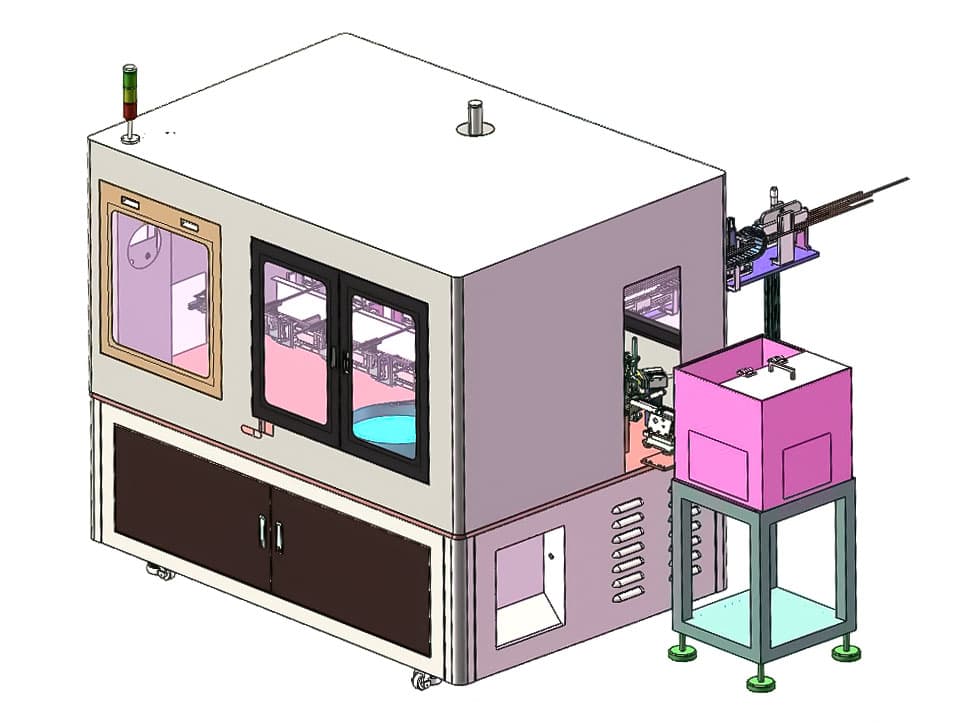 Metal Band Feeding Structures
Structures for Feeding Housing and Steel Ball
Steel Band Connected to the Housing and Discharge of Finished Products
Main technical characteristics of the assembly equipment
Cable tie size, W×L
4.6×100-1000 mm
Ball-lock size (

*

see. Note)
6.7×10.4 mm
Production Capacity
1000-1100 ties/hour
Total Power
about 500 W
Applicable Air Pressure
0.5MPa-0.7MPa (72.5-101.5 PSI)
Environment Temperature
5°C-45°C
Applicable Power Supply
220VAC 50Hz
Equipment General Size
(L)2900×(W)2600×(H)1800 mm
Netto Weight
1000 kg
Note: assembly equipment without conversion can assemble steel cable ties with different band lengths, but with only one tie-lock size.
Video of Cable Tie Assembly Machine Operation