THREAD ROLLING MACHINES FOR THE FASTENERS INDUSTRY
THREAD ROLLING MACHINES FOR SCREWS AND SELF TAPPERS
EQUIPMENT FOR ROLLING THREADS ON SCREWS AND SELF-TAPPERS WITH VIBRATION CONVEYORS
Initially blanks of self-tappers and screws are put into the hopper. From the hopper via the vibration conveyor mechanism and the anchor mechanism blanks come into threading zone. However, they are strictly oriented towards the working elements. Working elements are flat dies. They are moved towards and parallel to each other and perpendicular to the axis of the self-tappers or screws, wherein the dies are pressed tightly to the rod product. Dies are made on basic parameters of thread fasteners. In Russia - according to the metric version. Foreign manufacturers may use for cutting inch threads dies on the self-tappers and screws. Option kinematic scheme of manufacturing self-tappers and screws shown in Figure.
Equipment for rolling threads on self-tappers and screws is suitable for thread-rolling on blanks:
Diameter 0.8 mm-19 mm.
Length 3-200 mm.
Maximum output 500 pcs. / min.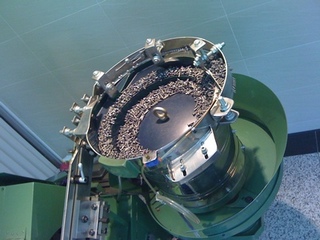 Equipment for rolling threads on self-tappers and screws with
drum feeder
Automatic Thread Rolling Machine AR-003HD
| | |
| --- | --- |
| Max. blank diameter | 0.8-3.5 mm |
| Max. blank length | 24 mm |
| Performance | 230-250 pcs./min. |
| Size of the dice | 19х25х51~64 |
| Power of main engine | 1 hp |
| Machine dimensions, LxWxH | 1240x960x1210 cm |
| Net weight | 500 kg |
| Gross weight | 550 kg |
Other models of equipment for rolling threads on self-tappers and screws
AR-3.5TH
AR-15HD
AR-15TH
Specifications of equipment for rolling threads on self-tappers and screws
Model

Max. blank diameter

Max. blank length

Performance, pcs./min.

Dimensions of dies

Power of main engine

Parameters,
LxWxH, cm
Net weight,
kg

Gross weight, kg

AR-003HD
0.8~3.5 mm
24 mm
230~250
19x25x51~64
1 hp
124x96x121
500
550
AR-3.5TH
2~3.5 mm
25 mm
250~320
19x30x51~64
19x30x65~80
2 hp
165x98x151
620
750
AR-15HD
2~5 mm
50 mm
120~160
25x57x76~90
3 hp
163x130x140
750
850
AR-15TH
2~6 mm
64 mm
200~300
25x70x76~90
25x70x90~105
5 hp
191x150x162
1450
1600
ROLLING THREADS EQUIPMENT ON NAILS AND SELF TAPPERS
WITH VIBRATING FEEDER
Specifications of equipment for rolling threads on self-tappers and screws
Model
Max. blank diameter
Max. blank length
Performance, pcs./min.
Dimensions of dies
Power of main engine
Parameters, L × W × H, cm
Net weight, kg
Gross weight, kg
AR-003HD
0.8~3.5 mm
24 mm
230~250
19 × 25 × 51~64
1 hp
154 × 130 × 121
570
620
AR-15TH
2~6 mm
64 mm
200~300
25 × 70 × 76~90
25 × 70 × 90~105
5 hp
191 × 150 × 162
1450
1600
AR-20TH
3~6 mm
75 mm
150~200
25 × 83 × 90~105
25 × 83 × 100~115
7.5 hp
200 × 178 × 166
1775
1950
AR-25TH
4~8 mm
100 mm
80~100
25 × 102 × 127~140
210 × 160 × 160
2300
2500
AR-30TH
4~10 mm
152 mm
60~75
25 × 152 × 152~165
240 × 170 × 170
2400
2700
AR-40TH
8~19 mm
200 mm
45~50
38 × 200 × 230~265
25 hp
485 × 250 × 200
8000
8500
High-speed

equipment for rolling threads on self-tappers and screws with vibration feeder



Automatic Thread Rolling Machine AR-003TH
Max. blank diameter
0.8-2.6 mm
Max. blank length
16 mm
Performance
280-400 pcs./min.
350-500 pcs./min.
Size of the dice
15х20х45~55
15х25х51~64
Power of main engine
2 hp
Machine dimensions, LxWxH
145x90x152 cm
Net weight
420 kg
Gross weight

520 kg
Automatic Thread Rolling Machine AR-004TH
Max. blank diameter
2-4 mm
Max. blank length
3-30 mm
Performance
300-450 pcs./min.
Size of the dice
19х25х51~64
20х35х65~80
Power of main engine
3 hp
Machine dimensions, LxWxH
142x114x140 cm
Net weight
850 kg
Gross weight

940 kg
EQUIPMENT FOR ROLLING THREADS ON SELF-TAPPERS AND SCREWS
IN THE PROTECTIVE COVER
Automatic Thread Rolling Machine AR-003THC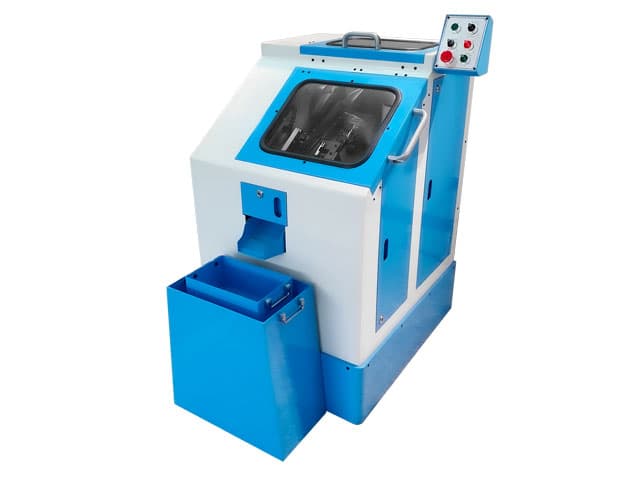 Max. blank diameter
0.8-2.6 mm
Max. blank length
16 mm
Performance
280-400 pcs./min.
350-500 pcs./min.
Size of the dice
15х20х45~55
15х25х51~64
Power of main engine
2 hp
Machine dimensions, LxWxH
145x105x150 cm
Net weight
600 kg
Gross weight

680 kg
Other models of equipment for rolling threads on self-tappers and screws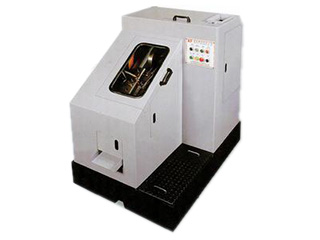 AR-004THC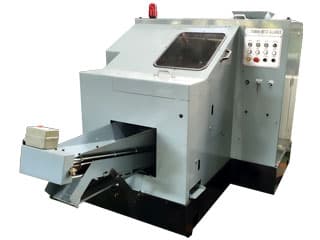 AR-15THC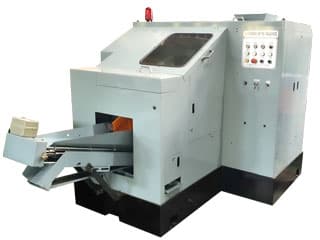 AR-20THCx76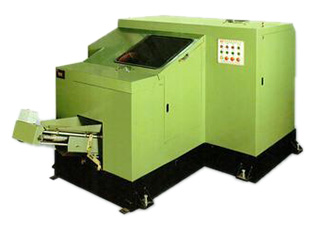 AR-25THC
Specifications of equipment for rolling threads on self-tappers and screws
Model

Max. diameter of the cut

Max. length of cut

Performance, pcs./min.

Dimensions of dies

Power of main engine

Parameters,
LxWxH, cm
Net weight,
kg

Gross weight, kg

AR-003HDC
0.8~3.5 mm
24 mm
230~250
19x25x51~64
1 hp
128x96x127
600
660
AR-003THC
0.8~2.6 mm
16 mm
280~400
350~500
15x20x45~55
15x25x51~64
2 hp
145x105x150
600
680
AR-004THC
2~4 mm
3~30 mm
300~450
19x25x51~64
20x35x65~80
3 hp
165x114x147
1000
1120
AR-15THC
2~6 mm
64 mm
200~300
25x70x76~90
25x70x90~105
5 hp
197x155x167
1650
1800
AR-20THC
3~6 mm
76 mm
150~200
25x83x100~115
5 hp
230x178x166
2100
2300
AR-25THC
4~8 mm
102 mm
80~100
25x102x127~140
7 ½ hp
230x180x200
2450
2600