Dear Partners,
We are having a long weekends coming up to celebrate the Middle Autumn Festival (Taiwan National Holiday) September 29th - October 1st.
We would like to take this great opportunity to thank you for your continued support, wish you and your family, the members of your company healthy, wealthy, prosperous and all the best.
Happy Middle Autumn Festival!
TAIWAN METIZ ALLIANCE
OUR CONTACT DETAILS
Main Office Opening Hours
Working days: Monday to Friday: 09:30 AM to 18:30 PM in Taipei Time (Time Zone UTC+08:00)
Days off: Saturday, Sunday, Public Holidays
Main Office Address
2F-1, No. 65, Section 3, Hsin-Yi Road, Daan District, Taipei, Taiwan, R.O.C., 10651
(near MRT Daan Park Station, Exit 6.)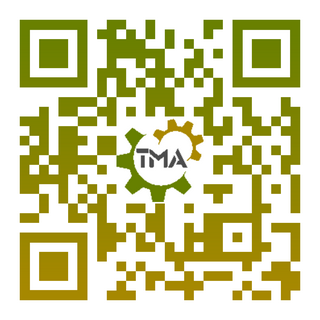 ORDERING EQUIPMENT
For drawing up technical and commercial offer, please, specify:
Type of equipment and its desired capacity.
Name (bolt, nut, screw etc.) and main dimensions (length, diameter) of the products you are going to manufacture. It is desirable to specify the characteristics of the product according to JIS, DIN etc.
The material from which the item will be made (for example, steel grade).

It is also necessary to provide the registration form with your contact information

(download form).
When ordering equipment, it is also necessary to clarify the basic delivery bases: EXW, FCA, DDU, FOB and others; we work with letters of credit.
We ask you to send technical specifications for the manufacture of equipment by fax or e-mail. For contact information to contact us, see above on the same page.

We can communicate with you in Russian, English, Chinese

.
ORDERING TOOLS FOR MACHINES
When ordering a tool, please, specify:
Material of forged metal products (carbon or stainless steel, or others.)
Appearance of the head of the fastener, standard of forged metal products (JIS, ANSI, DIN, ISO, etc.)  
The outer diameter and length of the punch D×L. 
Coating of the working part of the punch: TiN (Titanium Nitride), TiCN (Titanium Carbonitride), TiAlN (Titanium Aluminum Nitride) or without coating.
When ordering non-standard punches for metal hardware heads in accordance with the drawings of the customer, it is necessary to provide drawings.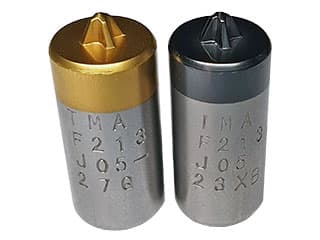 TAIWAN METIZ ALLIANCE HEAD OFFICE
Head office of the group of companies of Taiwan Metiz Alliance is located in the business center of the capital of Taiwan, Taipei, in the neighborhood of Daan Central City Park. Daan Forest Park, founded in 1994, covers an area of 26 hectares, and serves as a picturesque area of the city, a sort of calm, quiet oasis in noisy business center of the capital, a favorite destination for residents on weekends and holidays.
In the park there is an entrance to the parking lot, and the largest metro station that connects the business center with the neighboring financial center, the political center of the capital, the center of information technology, as well as cultural, tourist part of the city.
Our office is located near the famous skyscraper - Tower 101, the Center of international exhibitions, equipment and technologies.
Nearby some interesting places are also located:
Taipei 101 Exhibition Center.
Ministry of Economic Affairs and Water Resources of Taipei.
Ministry of Industrial Development of Taipei.
University of Technology of Taipei.
Central Library of Taipei.
Flower Market.
Jade market.
National seat of Daan District.
FarEastern Hotel, Howard Plaza Hotel, Grand Hyatt Hotel
also close to the famous Dunhua Night market and Shida Night market.
We will be very glad to meet you at the office of Rost Group & Technology Co. (Taiwan Metiz Alliance) concerning the projects of equipment supply for the production of metal hardware, fasteners, special parts and organization of manufacturing.
Yours faithfully,
PRESIDENT FU-LID
TAIWAN METIZ ALLIANCE
Rost Group & Technology Co., Ltd
(Coordinator and exclusive representative)