Dear Partners,
We are having a long weekends coming up to celebrate the Middle Autumn Festival (Taiwan National Holiday) September 29th - October 1st.
We would like to take this great opportunity to thank you for your continued support, wish you and your family, the members of your company healthy, wealthy, prosperous and all the best.
Happy Middle Autumn Festival!
MECHANICAL WIRE DESCALING MACHINE
Mechanical Type Bending & Brushing Descaler RG-SB7
Wire Descaling Machine cleans wire rod from scale mechanically. With this cleaning of the surface from scale, the wire or rod is subjected to periodic kinks in different planes between the rollers, after which the wire goes to the final cleaning with steel brushes. This method of descaling is economically feasible, suitable for surface cleaning, mainly from carbon steel, the dross of which, when bent, is relatively easily destroyed and falls off.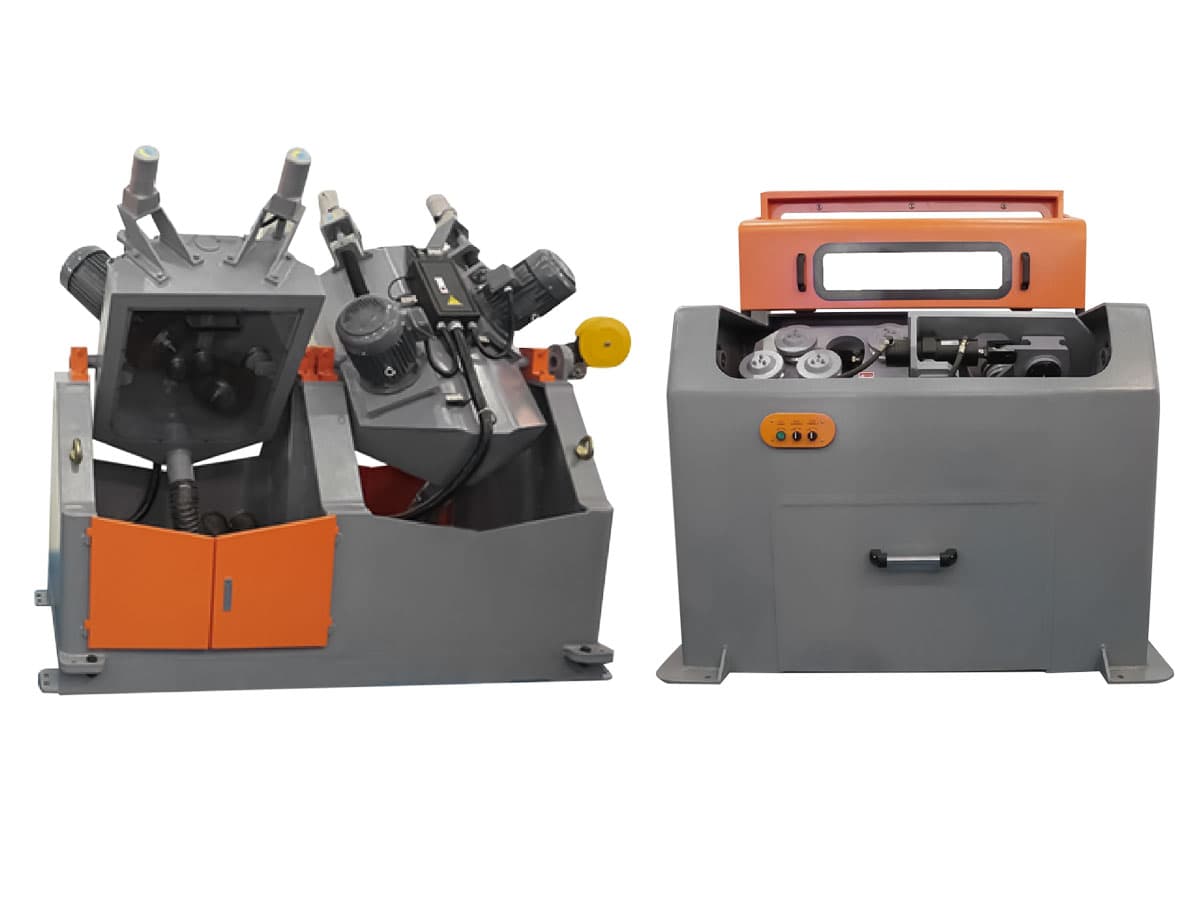 Equipment Features
Descaling by mechanical bending.
Mechanical cleaning with brushes.
Automated control of the steel brushes via PLC control programme to delicately peel off the mill scale layer without damaging the wire rod surface. Function of automatic notification of the replacement of steel brushes.
This equipment can clean up the mill scale layer of the wire rod and maintain wire cleanliness up to 90%. (A clean wire can greatly help prolong the life of consumable parts such as the drawing die mold and others).
This equipment can assist and eliminate the need for pre-pickling to save on acid and waste treatment costs.
Working wire diameter: Ø5.5 mm ~ Ø 7.0 mm (medium carbon steel and low carbon steel). At the request of the Customer, Wire Descaling Machine for cleaning wire with other diameters are supplied.
Mechanical cleaning unit with brushes
Adopts guiding and straightening rollers to provide uniform brushing.
Drive Power: 12 HP.
Alloy Steel Brush: 4× Set of Alloy Steel Brushes and Motors.
Brushing Motor: 3 HP×4.
Automatic Brushing Adjustment:

Brushing Motor w/ electromagnetic switch sensor for automatic adjustment via PLC control system.
HMI Control & Monitoring Station.

The speed of the brush cleaning unit is synchronized with the speed of the drawing line.
Direction: to be advised by Customer.
Alloy steel brushes with a lifetime usage of approx. 3000 tons.
Power Source: 380V / 50Hz / 3 Phase.
Bending Descaler
Bending descaling rollers are made of pure tungsten carbide with an average life of approximately 5 years.
Descaling rollers are aligned horizontally and vertically at distinctive angles and positions to provide the best possible descaling effect.
Interior of descaling machine is equipped with a mill-scale collection chute to allow funneling of the mill scales into a waste disposal bag.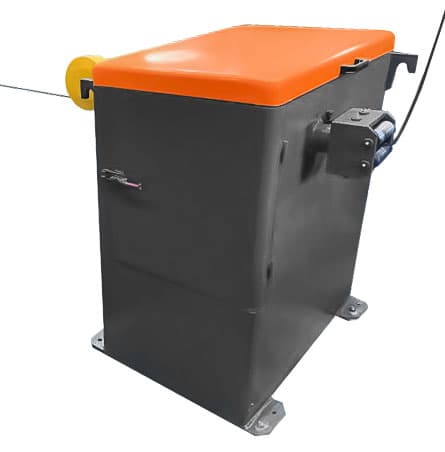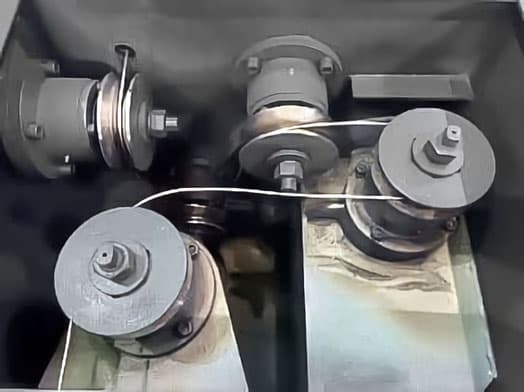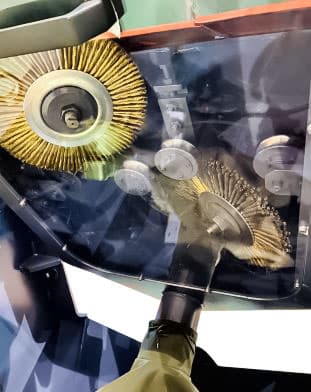 EQUIPMENT FOR MECHANICAL DESCALING, WASHING, APPLYING AN SUB-LUBRICATING COATING AND DRYING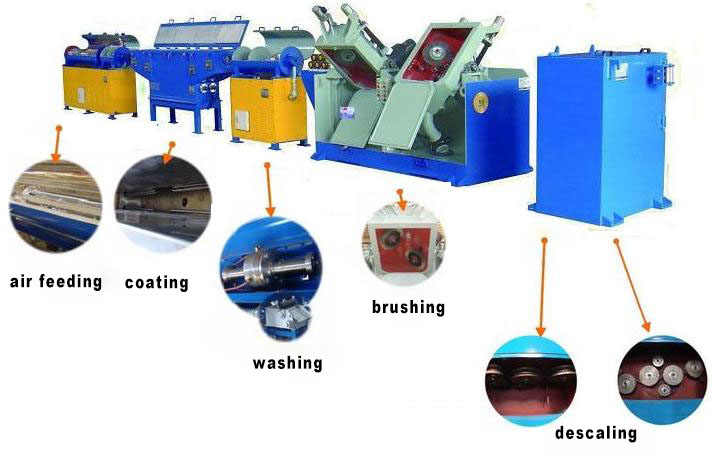 Application Equipment:
The quality of surface preparation depends on the quality of the resulting wire rod wire. For this purpose, the surface of rod mill scale must be removed completely, to create a relief, facilitating capture lubricant provides high-quality wire surface lubricant layer applied as a thin film of lime or borax. Equipment for descaling wire is applied before drawing to reduce friction in the channel between the dies, reducing the effort of drawing, lowering the temperature in the deformation and the magnitude of the residual stress in the wire after drawing.
The surface of the wire before and after processing
Characteristics of the equipment:
Equipment for descaling wire is designed for pre-treatment, cleaning and coating of the wire:
The equipment is suitable for wires of high, medium and low carbon steel.
It is characterized by minimal emission of waste acid and minimal cost to the process of removing scale (excluding money spent on line etching treatment of exhaust gases, boilers, civil engineering, etc.)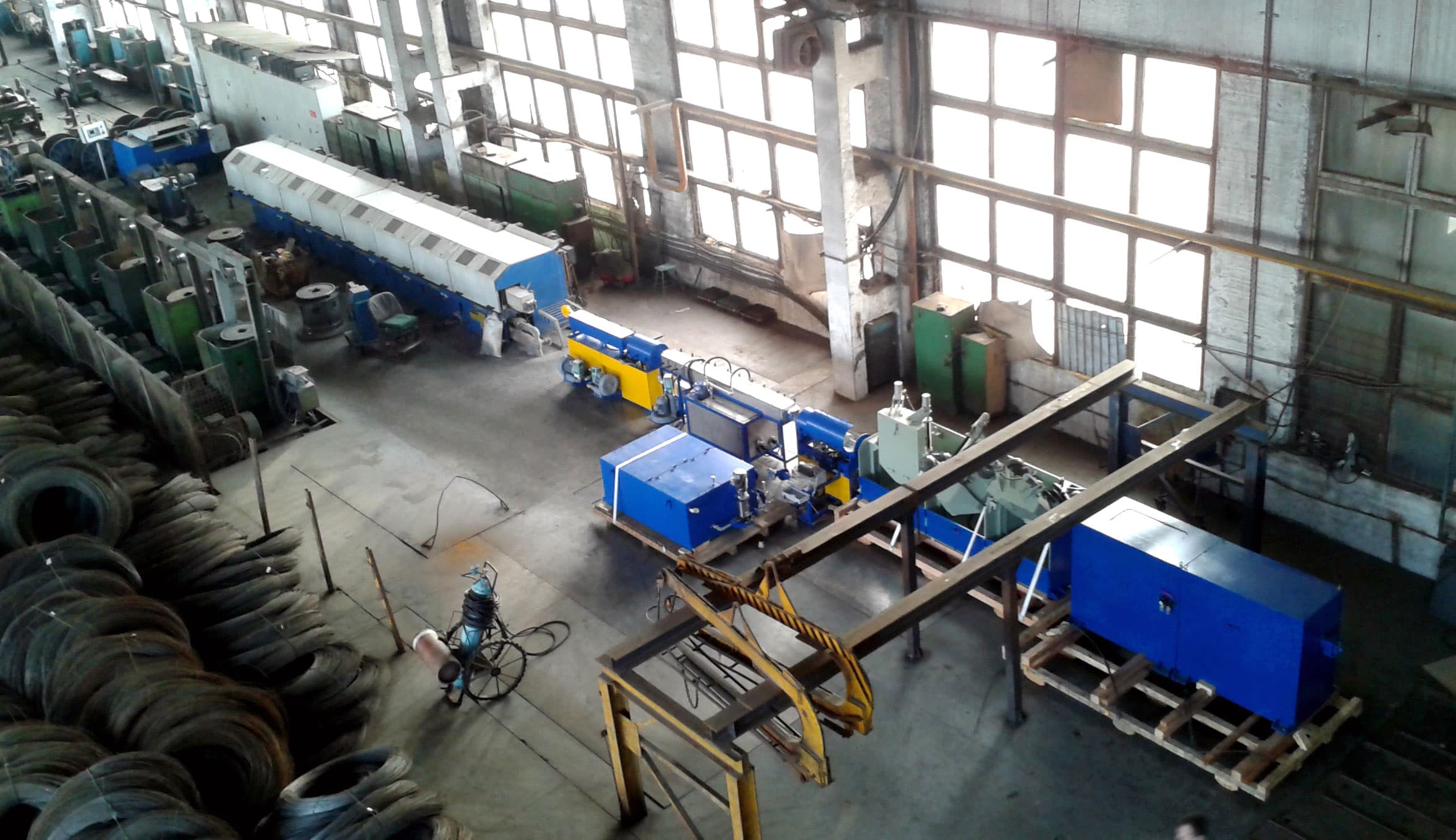 TECHNOLOGICAL FLOW OF DESCALING LINE RS-C SERIES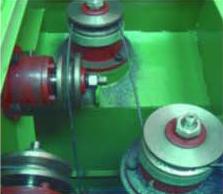 Rough descaling
with bending rollers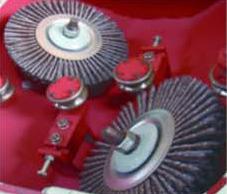 Finishing descaling
with steel brushes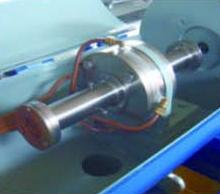 Washing
in water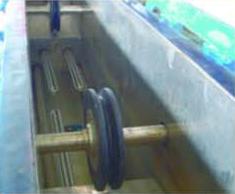 Applying an
sub-lubricating coating

Hot air
drying
Technical specifications of the equipment RS-C Series
Descaler

8 bending rollers made of tungsten carbide.
8 steel brushes and a drive capacity of 3 × 8 hp.

Flushing system

Washing in an aqueous solution under high pressure washing solution by filtration.
High pressure water pump for flushing from four different directions.
Magnetic filter: 1 set

Coating

Chemical raw materials: borax, sodium tetraborate, lime.
Temperature mode (automatic control), max. 120°C.

Drying

Drying air.
Blower high pressure max. 600°C, Switzerland.
Automatic control system.

Control panel

The main control panel: consists of a monitor, keyboard, with which you are installing and configuring the parameters of drawing and control units. The main control panel provides access to all functions of the equipment.

Supply voltage
At the request of the customer.
Operating mode
24 hours / 3 shifts / 25 days / 80% of effective capacity
Model of RS-C400 series is a line of integrated descaling equipment, complete with blocks, performing the functions of bending sweep brushes, washing, applying an oil coating and drying. If you are interested in a simple version of the scale breaker model (flexion, cleaning brushes), in this case, you must pay attention to the model of RG-SB series, representing standard descaling equipment.