WIRE PLATING EQUIPMENT
STEEL WIRE HOT DIP GALVANIZING PROCESS LINE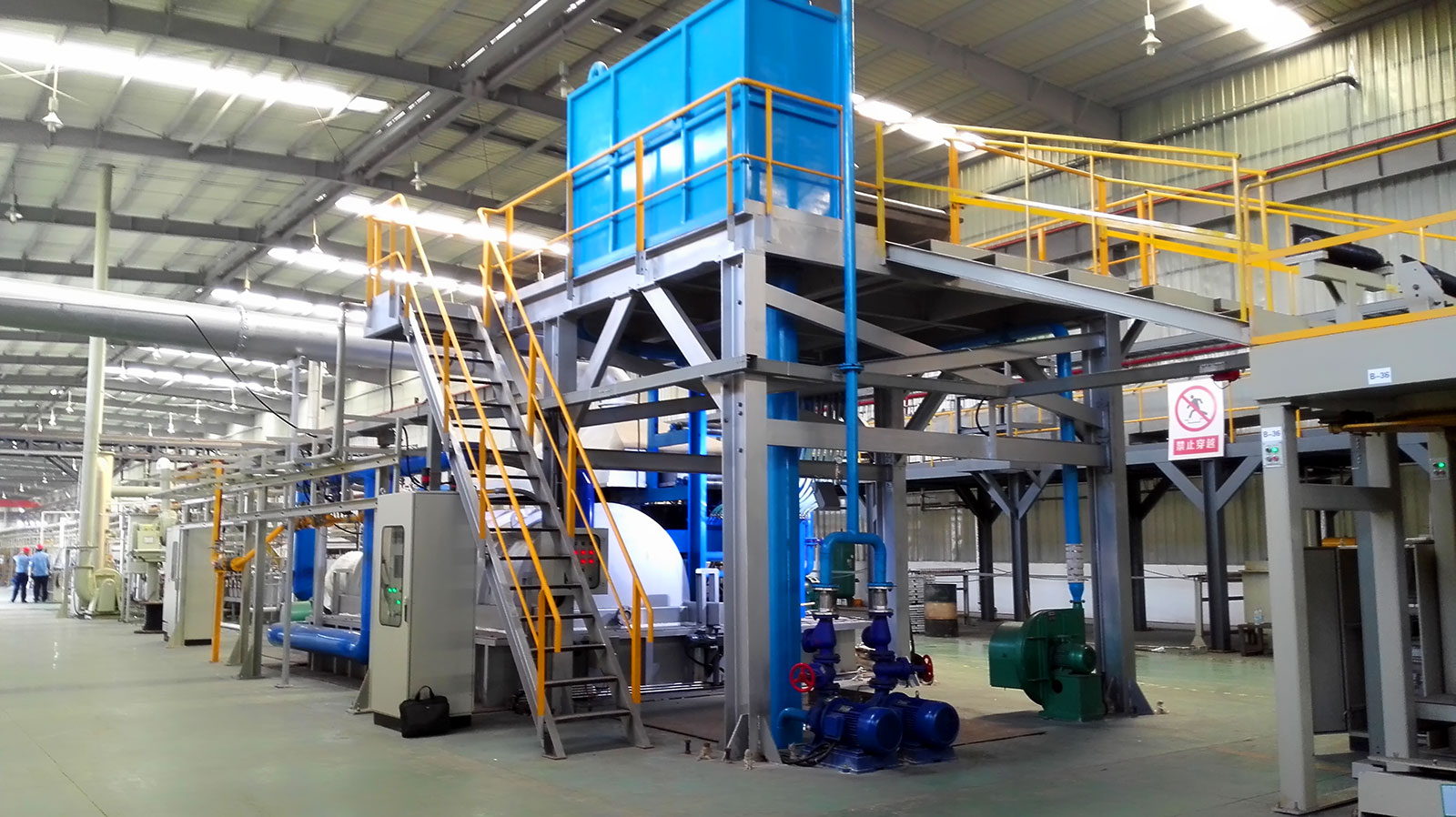 Zinc plating of a wire is the process of applying a protective layer of zinc to its surface. Galvanized wire is always in demand in the market of metal products and is in great demand in construction and production, agriculture and transport companies. Currently, about one third of all wire produced is coated with zinc.
Zinc plating steel wire is a common and effective way to protect against corrosion. Zinc coating provides not only mechanical, but also electrochemical protection of products. Zinc itself has cathodic properties in relation to the base metal of the wire.
Zinc plating of wire, which will be little deformed during operation or must be used in harsh atmospheric and climatic conditions, is carried out with the application of a thickened protective layer using hot-dip galvanizing technology.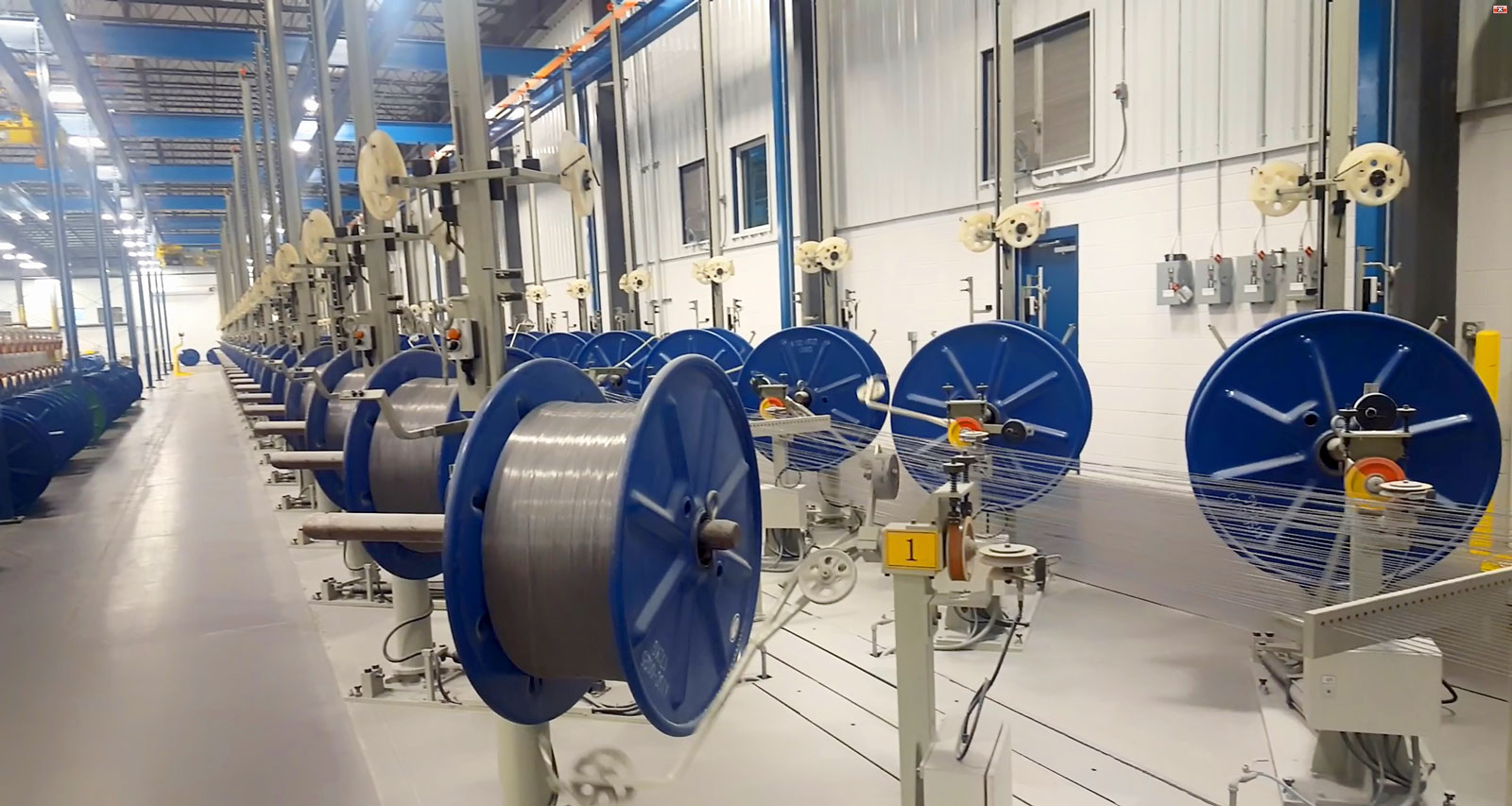 Hot Dip Galvanizing Process Line Application
Mainly used for producing galvanized steel wire with thick zinc coating layer (50-300 g/m2), wire diameter: Ø1.0 - 4.0 mm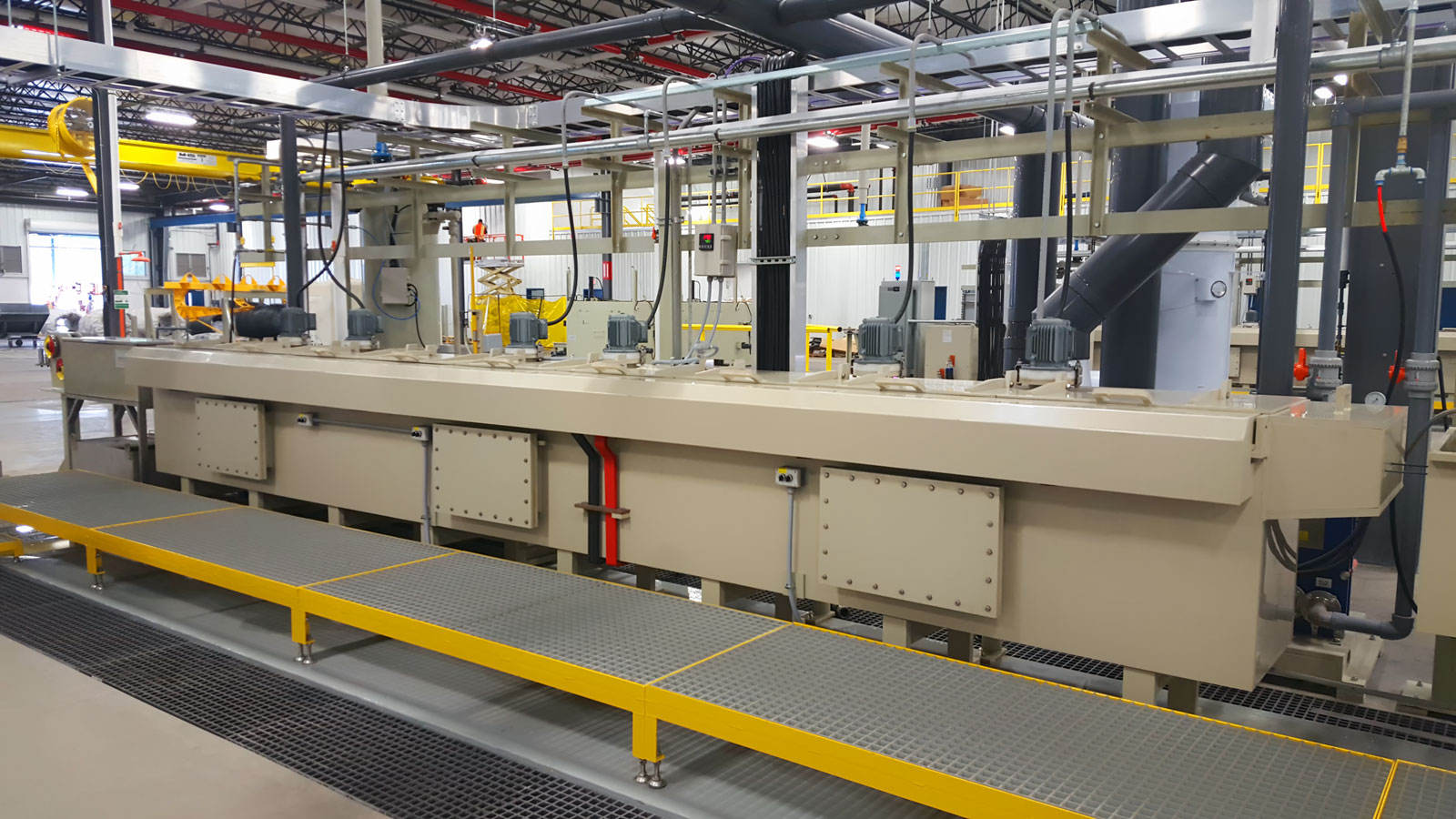 Advantages of Hot Dip Galvanizing Process Line
Modern technology: our equipment is characterized by high performance and impeccable product quality and sets leading world standards.
Stable operation, excellent quality and high efficiency.
Professional design and manufacture experience in steel wire production line process of more than 10 years.
Competitive prices – helps reducing the investment costs and creates more business value for clients.
The equipment is very economical and environmentally friendly.
The equipment is designed according to customers' requirements, which allows increasing its production potential.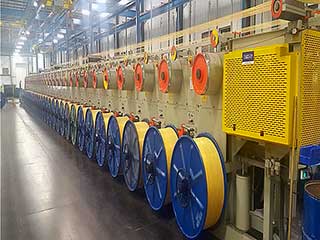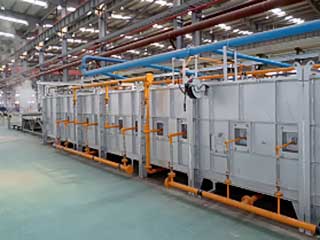 Process steps for Hot Dip Galvanizing Process
The hot dip galvanizing technology includes a number of sequential high strength coating operations. The coating with this technology is applied to fasteners (bolts, nuts, washers), wires, steel structure elements, rolled products, sheet metal, pipes and many other metalware. The surface of hot galvanized metal after the coating process should be smooth completely or slightly rough. The colour of the metalware coating has shades ranging from shiny silver to dark grey matte. High-temperature zinc-coated products, depending on the operating conditions, can provide metal corrosion protection for 50 years or more.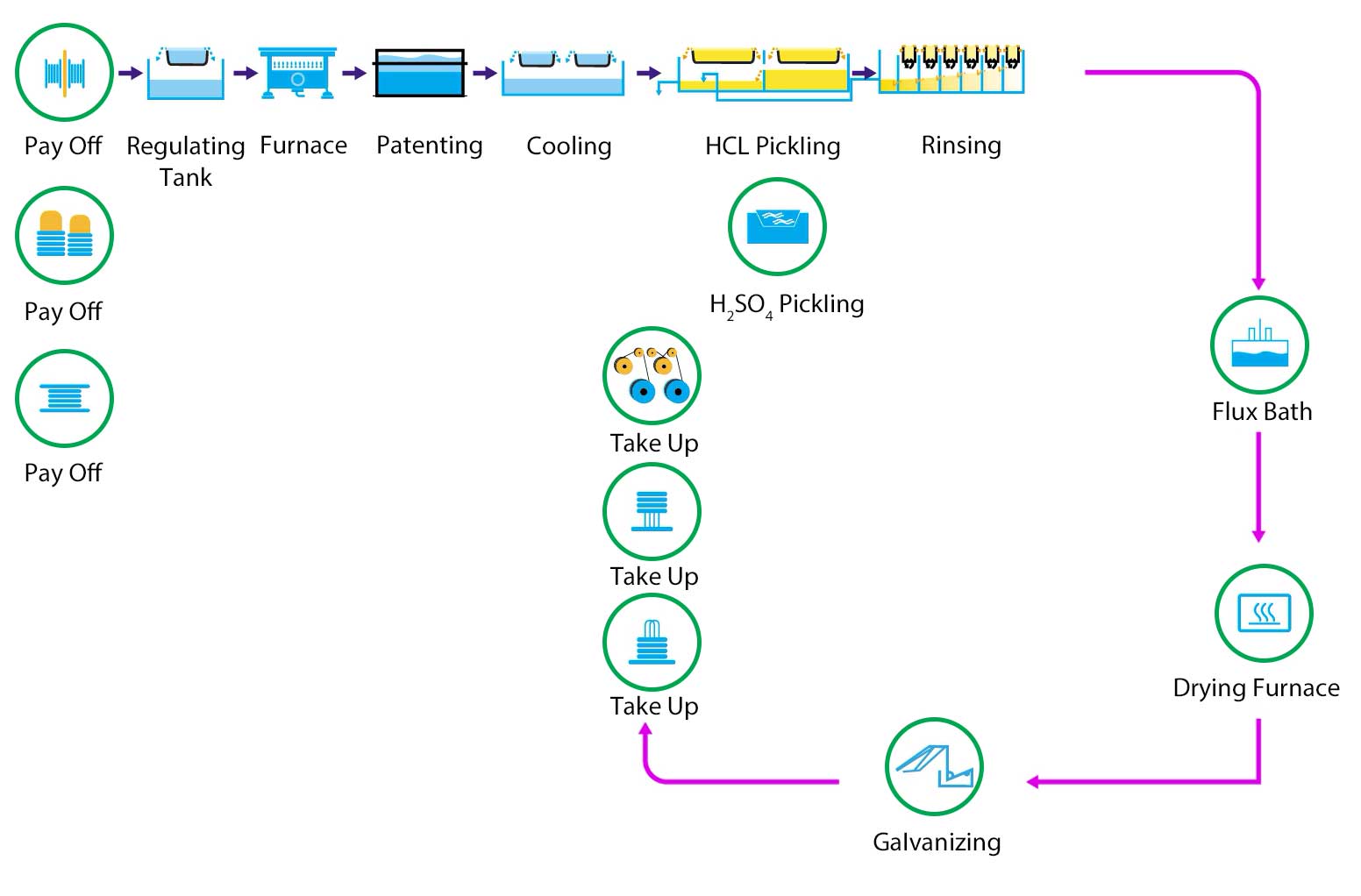 The sequence of the hot dip galvanizing process: wire feeding (coiled on the disc/coil) heat treatment (annealing/ degreasing, hardening) water cooling etching in hydrochloric acid solution to remove rust and scale rinsing washing in water to remove solution rinsing and flux salts fluxing to ensure high adhesion of zinc to the top layer of wire metal drying on a fast air flow hot-dip galvanizing steel wire rewinding to the coil.
The Hot Dip Galvanizing technological process is shown for reference only. The brass plating steel wire production line is designed and manufactured according to customer requirements.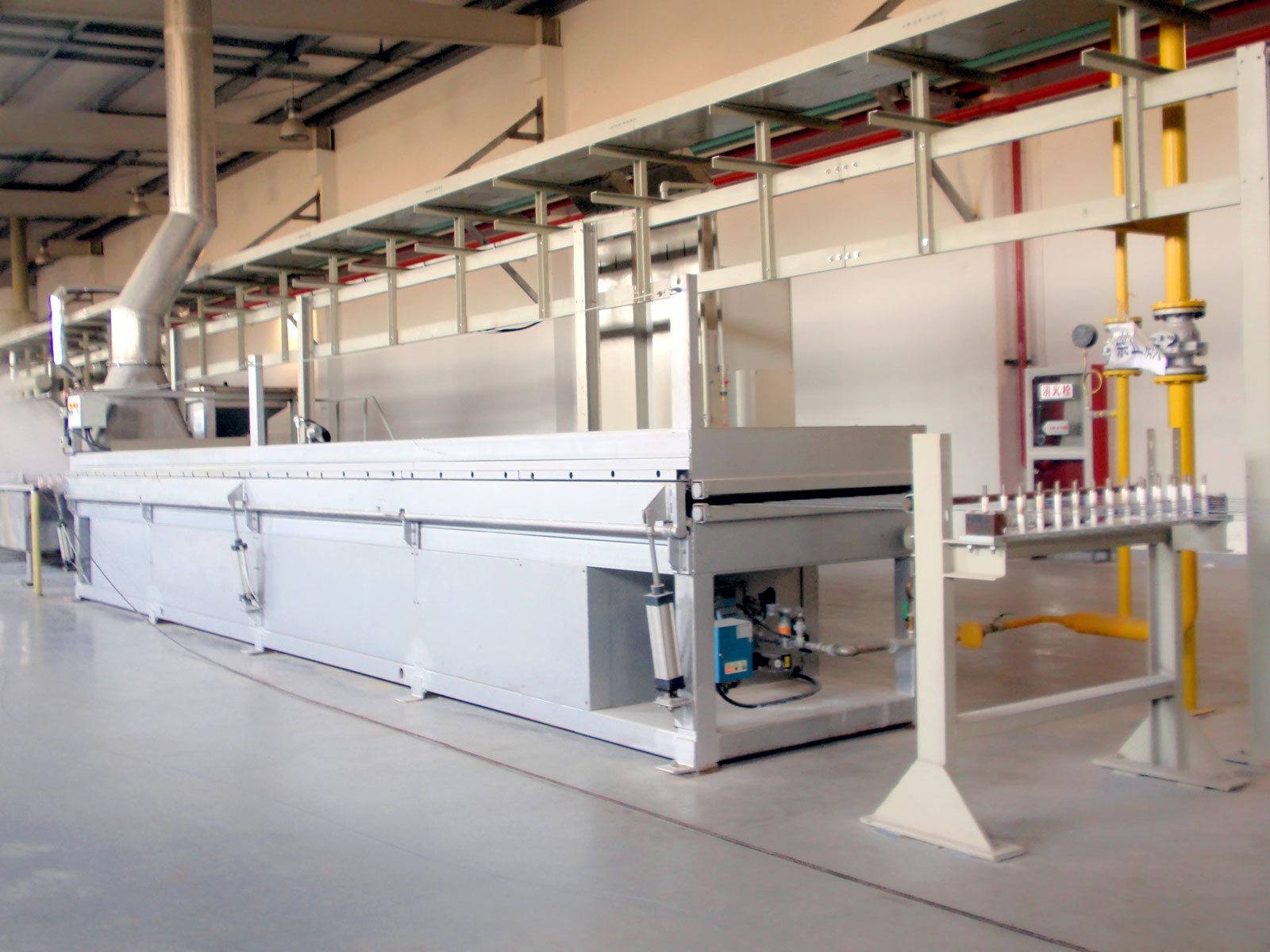 Technical parameters of the Hot Dip Galvanizing Line
| | |
| --- | --- |
| Work material | low carbon / medium carbon / high carbon steel wire |
| Steel wire diameter | Ø 1.0 - 4.0 mm |
| Line speed | 40-120 m/min |
| Wire number | 8 - 40 |
| Zinc thickness | 50-300 g/m2 |
| Furnace energy source | natural gas / electricity |
| Working hours | 24 hours continuously |
| Production capacity | According to customer's needs |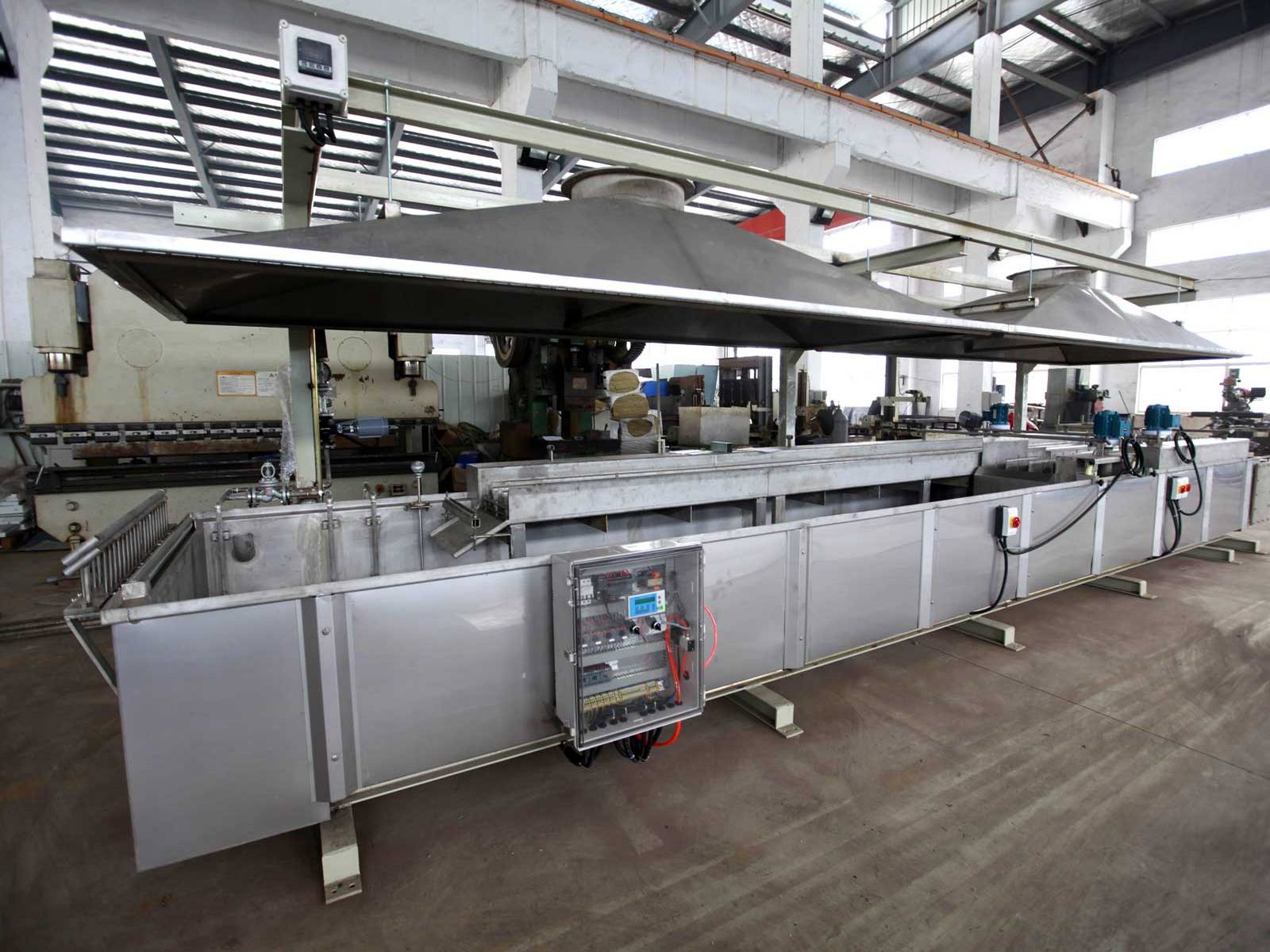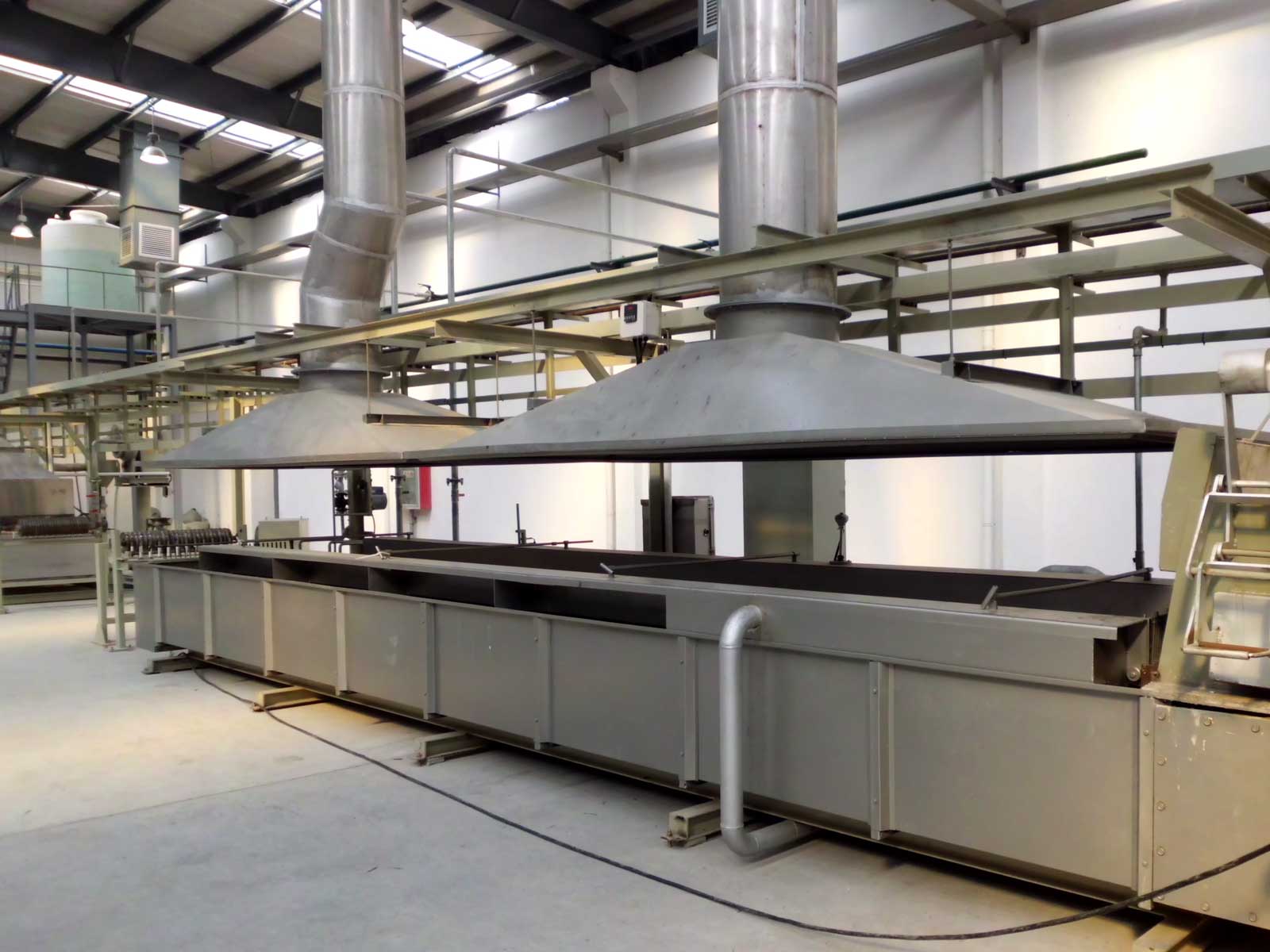 Video of the operation of the Steel Wire Hot Dip Galvanizing Line