SEPARATE AND TRANSFER SYSTEM
EQUIPMENT FOR THE SEPARATION OF METAL SCRAP
After the procedure of crushing on grinding equipment and vibrating screen pieces of metal using a rubberized conveyor belt are directed to magnetic separation (magnetic separator) of metal parts from non-ferrous metals such as aluminum, copper, etc. Sorting equipment for non-ferrous metals, in turn, sorts the non-ferrous metals and non-metal scrap, and by means of the conveyor forwards them to the storage area of sorted articles.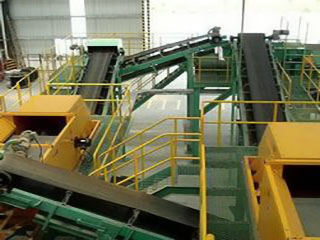 Belt conveyor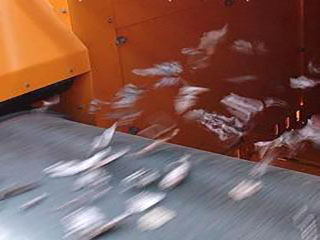 Nonferrous metal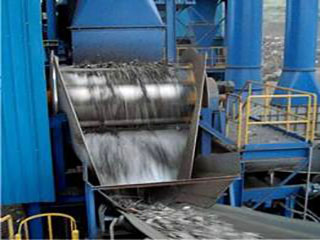 Magnetic separation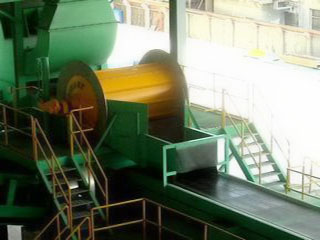 Magnetic Drum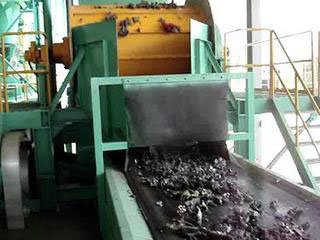 Iron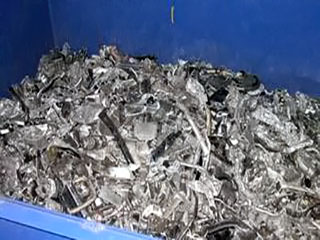 Nonferrous metal
Highlights of the equipment for metal scrap separation
Sorts scrap, separating iron from nonferrous metal.
The conveyor belt is made of high strength refractory material with a multifunctional corrosion protection.
Working platform and stairs are designed for control and maintenance of the pipeline.
CONCENTRIC EDDY CURRENT SEPARATOR RGFX SERIES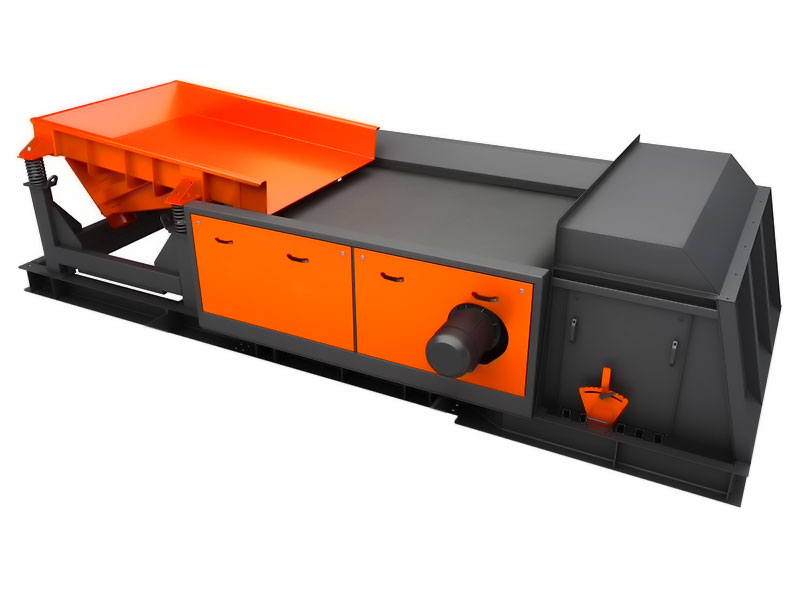 APPLICATION
Eddy Current Separator is the most suitable for recycling Copper, Aluminum and other non-ferrous metals from industrial rubbish and MSW (Municipal Solid Waste). Nowadays, it's vastly used in the recycling industries of rubbish, automobiles, electronics, and the material processing of non-ferrous metals, etc.
Eddy Current Separator can recycle many kinds of non-ferrous metals. The compact and durable structure suits the coarse working conditions. Strong magnetic field and variable frequency make Eddy Current Separator a must-have equipment in recycling industries.
WORKING PRINCIPLE
Eddy Current Separator is designed on the basic theory that introductive current generates whilst conductor is the high-frequency alternating magnetic field. When Eddy Current Separator works, high-frequency alternating magnetic field generates on the surface of the magnetic rotor.
When non-ferrous metal enter the high-frequency alternating magnetic field, eddy current occurs inside the non-ferrous metal. The direction of the magnetic field by eddy current is counter to that of the magnetic field by the high-frequency alternating magnetic field, which leads to rejecting force.
The rejecting force will forward-throw non-ferrous metals off the high-frequency alternating magnetic field, so non-ferrous metals can be recycled effectively.
Recommendations for the use of a concentric-type eddy current separator
For even, stable and level material layer on the belt, vibratory feeder is the better choice.
It will be more efficient for the metal over 25mm2.
Fixed and reliable installation base is required because of high-rotation parts assembled on the equipment, which cause high vibration whilst running.
Please do keep the easily magnetized objects off the separator's working area due to the strong alternating magnetic field.
Main technical parameters
Type
Feed belt
Power
Weight (kg)
Overall dimensions
Feed width (mm)
Feed length (mm)
Feed size
Capacity (m3/h)
Energy consumption (kw)
Length (mm)
Width (mm)
Height (mm)
RGFX-5
500
1500
25 mm2
8
6.25
950
4600
1580
1620
RGFX-6
600
12
1200
1680
RGFX-6.5
650
15
1350
1770
RGFX-8
810
22
1700
1880
RGFX-10
1015
27
1950
2120
RGFX-12
1215
32
2200
2280
RGFX-14
1420
1800
37
8.6
2600
4900
2480
RGFX-16
1600
2000
42
12.5
3260
5100
2680
ECCENTRIC EDDY CURRENT SEPARATOR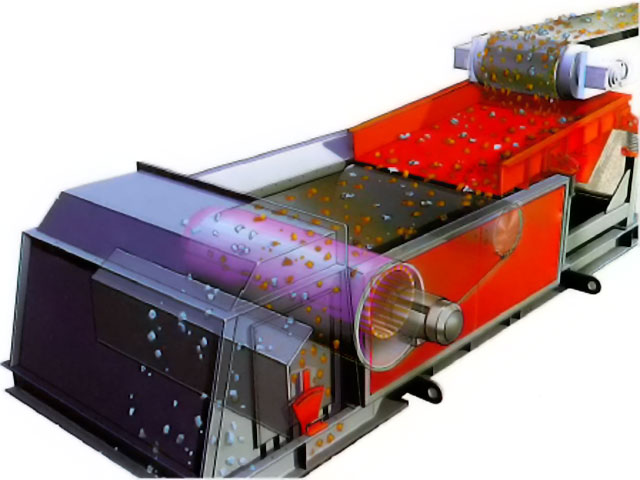 RANGE OF APPLICATION
Mainly suitable for the industrial waste, living garbage sorting out in copper, aluminum and other non-ferrous metals, used to more fine separation.
Can be widely used in garbage disposal, automobile dismantling, recycling of waste electrical appliance and other fields, and processing industry of non-ferrous metal materials processing and other industries.
Eddy current separator for a variety of nonferrous metals has good separation effect, it has strong adaptability, reliable mechanical structure, strong magnetic field, the characteristics of adjustable frequency.
EQUIPMENT INTRODUCTION
It is mainly applicable to the separation of non-ferrous metals such as copper and aluminum from industrial wastes and household wastes for more precise sorting.
It can be widely used in the fields of garbage disposal, dismantling and recycling of used cars, recycling of waste electrical appliances, and materials processing in non-ferrous metal processing industries.
The effect of the machine on the metal sorting above 25 mm2 is more obvious..
The machine has high-speed running parts, which will have a large vibration when running, and should have a solid and reliable installation foundation.
The machine has a strong alternating magnetic field, and the objects that respond to the alternating magnetic field should be far away from the sorting area.
The machine is controlled by variable frequency governor.
If the material contains iron, it should be used to remove iron before the machine.
PRODUCT ADVANTAGES
The smart touch control cabinet system, frequency conversion control, running more stable and reliable.
Adopt eccentric magnetic roller, can effectively prevent the magnetic particles into the magnetic roller surface, the effective protective magnetic roller and running belt.
To comparatively light, and the relatively small surface area of the material, separation effect is better than together.
Adopting PLC programmable control, one key start, the operation is simple. Bearing imported bearing, long service life and work well.
Magnetic roller adopts effective magnetic system protection, prevents fall off when high-speed magnetic system.
The whole machine adopts a special process, precision, equipment run time with low noise and vibration.
The machine is installed a variety of detection and alarm devices, and real-time monitor the operation of every key part.
EQUIPMENT DESIGN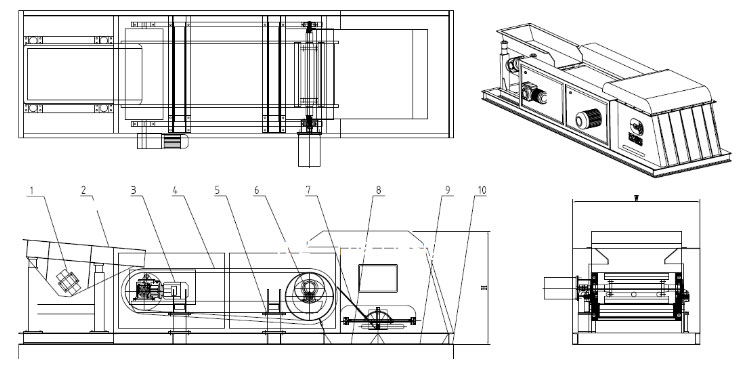 Vibration motor
Vibrating feeder
Belt drive motor
Belt
Belt replacement device
Rotor motor
Points institution
Non-metal discharging mouth
Non-ferrous metal discharging mouth
Bottom frame
RGFX(P) SERIES ECCENTRIC EDDY CURRENT SEPARATOR TECHNICAL PARAMETERS
Type
Feed belt
Energy consumption
Weight (kg)
Overall dimensions
Feed width (mm)
Feed length (mm)
Feed size
Capacity (m3/h)
Power (kw)
Length (mm)
Width (mm)
Height (mm)
RGFX(P)-5
500
1500
1 mm2
6
7
730
4600
1760
1700
RGFX(P)-6
600
10
895
1860
RGFX(P)-6.5
650
15
950
1910
RGFX(P)-8
810
20
1225
2060
RGFX(P)-10
1015
30
1555
2260
RGFX(P)-12
1215
35
1875
2460
RGFX(P)-14
1420
1800
40
2275
4900
2660
RGFX(P)-16
1600
2000
42
2850
5100
2860
EDDY CURRENT SEPARATOR RGW-X-F SERIES
Sorting machine for the extraction of non-ferrous metals and non-metallic materials. Suitable for the sorting of low density and high conductivity metals such as copper, aluminium and similar. Also suitable for sorting non-conductive materials such as plastics, rubber, composites, ceramics, etc.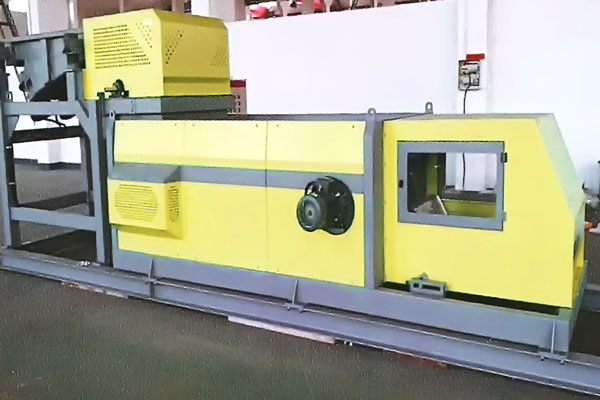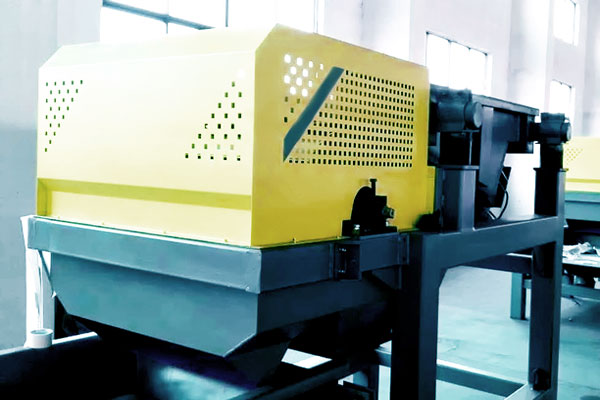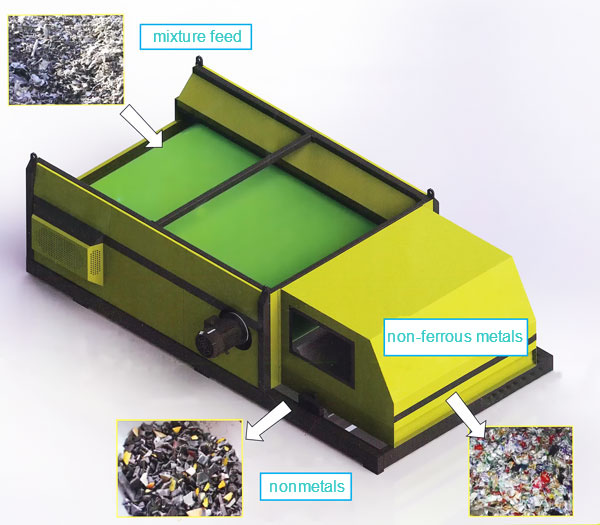 RGW-X-F SERIES EDDY CURRENT SEPARATOR SPECIFICATION
| Type | RGW400F | RGW500F | RGW600F | RGW800F | RGW1000F | RGW1200F | RGW1400F | RGW1500F | RGW1600F |
| --- | --- | --- | --- | --- | --- | --- | --- | --- | --- |
| Width (mm) | 400 | 500 | 600 | 800 | 1000 | 1200 | 1400 | 1500 | 1600 |
| Capacity (m3/h) | 3 ~ 5.2 | 4 ~ 6.5 | 5 ~ 7.5 | 7 ~ 10 | 9 ~ 12.5 | 10 ~ 15 | 12 ~ 18 | 14 ~ 19.5 | 15 ~ 21 |
ADDITIONAL SCRAP METAL SORTING EQUIPMENT
Electromagnetic drum RLFX(D) series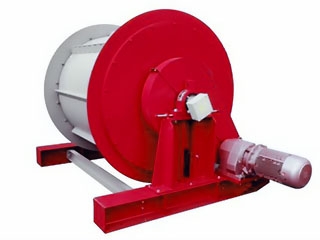 The electromagnetic drum is suitable for the separation of steel scrap, separation of large quantities of iron and sharp iron particles, effectively separates iron.
Advantages of the equipment
the closed design effectively prevents dust from entering the magnetic system;
electromagnetic coils are used to create a magnetic field;
complete insulation of the coil from the external environment;
compact design;
convenient maintenance;
safe working for a long time.
Upper feed magnetic drum RLFX(C)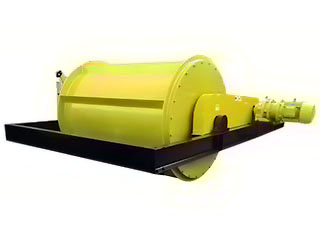 The drum has a high magnetic field strength, high iron absorption capacity and good separation quality, and allows even small particles of weak magnetic iron to be separated, which are usually difficult to separate.
Advantages of the equipment
The drum is equipped with an effective protection device to prevent cylinder wear.
High tension and large magnetic field range, the surface of the magnetic drum mixer is selected from 1000 to 8000 gs at the customer's request.
Automatic separation, continuous operation, high productivity, high recovery rate.
Simple design, reliable operation, easy installation.
Magnetic separator suspended permanent RLFX(P) series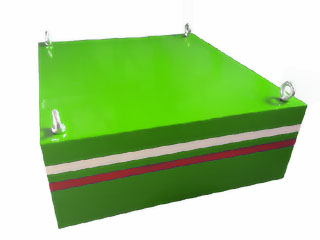 The suspended magnetic separator is designed to remove iron-containing contaminants from the transported product on a belt conveyor. Materials: gold, copper ore, iron ore, manganese ore. It is used with all belt conveyors, vibrating feeders and unloading troughs.
Advantages of equipment
High coercive force;
high residual capacity of the permanent magnet NdFeB to a composite magnetic system;
strong magnetic field and magnetic attraction;
has no moving parts;
does not require a power supply;
easy installation, easy use, reliable operation;
maintenance-free;
technical in accordance with JB / T8711-2006.
Technical parameters of hanging separators with permanent magnets
Type
Suitable belt width, mm
Rated lifting height, mm
Material thickness ≤mm
Magnetic field intensity ≥mT
Suitable belt speed ≤m/sec
Weight, kg
Size, mm
L
W
H
RLFX(P)-4
400
130
80
45
2.5
80
400
300
220
RLFX(P)-5
500
150
100
50
125
500
400
220
RLFX(P)-6
600/650
180
130
60
200
600
500
220
RLFX(P)-6.5
650
200
150
65
200
650
600
220
RLFX(P)-8
800
250
200
70
300
800
600
230
RLFX(P)-10
1000
300
250
70
500
1000
800
230
RLFX(P)-12
1200
350
300
70
800
1200
1000
230
RLFX(P)-14
1400
400
350
70
1200
1400
1300
230
RLFX(P)-16
1600
450
400
70
1700
1600
1500
230
Permanent magnet drum RLFX(G)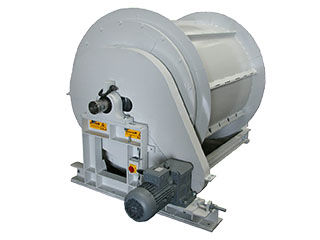 The equipment uses a magnetic system with permanent magnets, suitable for steel scrap, efficient separation of large quantities of iron and sharp iron parts.
Advantages of the equipment
Clean separation of iron without any foreign non-magnetic impurities.
The surface of the roller has a protective device that prevents damage to the equipment by sharp pieces of metal and reduces wear and tear of the belt, prolongs its life, reduces the cost of maintenance and operation.
The unique design of the magnetic system gives more power to the magnetic source than the top feeding magnetic drum.
Installation in the direction of belt movement reduces the space requirement and can be connected to any corner belt conveyor.