TURNKEY SCRAP METAL RECYCLING PLANT
PRE-SHREDDER (OPTION)
PRE-CRUSHING EQUIPMENT FOR METAL SCRAP
Equipment for pre-crushing of metal scrap is intended primarily for pre-cutting of ferrous and nonferrous metals before the process of their primary crushing in order to ensure security in the operation of the line of the main equipment. As a general rule, the potential risk may come from large, steel briquettes and car housings.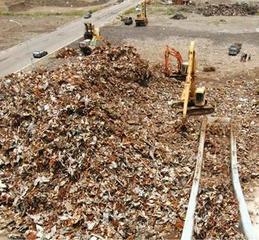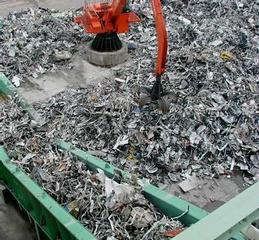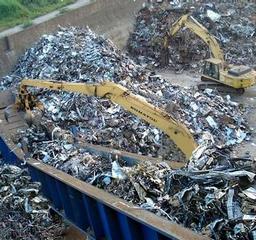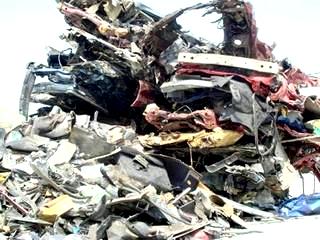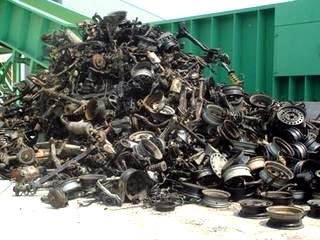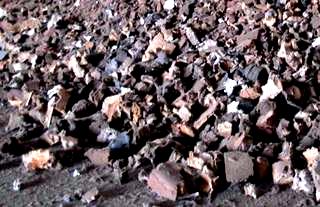 Highlights of the equipment for pre-crushing of metal scrap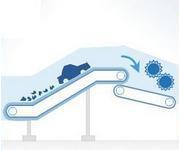 Reliability and ease of fragmentation at a lower processing cost per ton of scrap.
Quick-wearing nodes, elements and parts of crushing equipment made of carbide material under strict control over the quality of production.
The design of the upper and lower rollers ensures high efficiency operation of the equipment for pre-crushing of metal scrap.
Note: set on request for a fee.
Specifications for scrap feeding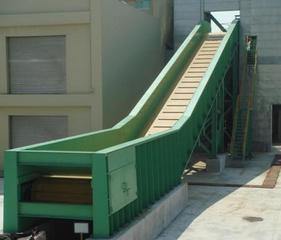 Productivity: 10-60 t / h

Scrap feeding: the conveyor belt (composed of 25 mm plates and chains of high-strength steel)
Type of material to be treated:
Cars for scrap, with / without engine, flattened.
Household appliances, washing machines, refrigerators, etc.
Iron and steel scrap, up to 8 mm.
Briquettes made of steel wool and others.