WIRE PLATING EQUIPMENT
WIRE BRASS PLATING LINE
Brass plating is the application of a few µm thick zinc to the surface of copper - zinc alloy parts. During galvanic brass plating, the alloy usually contains 60-70% copper. The colour of the coating varies depending on the composition: from golden-yellow to grey-green. In the air, the coating fades quickly and varnish protection is required.
Brass is used to protect products from corrosion, to create an intermediate layer when nickel-plating or tinning steel parts. Brass coatings of steel parts are often used for decorative purposes.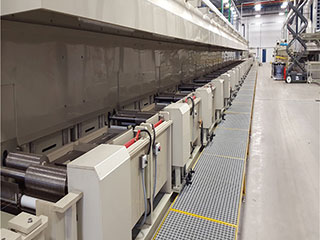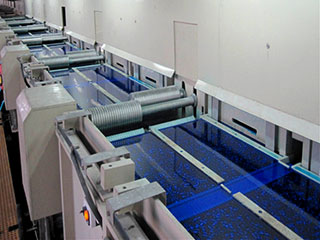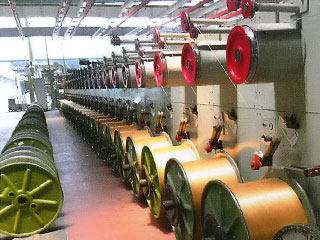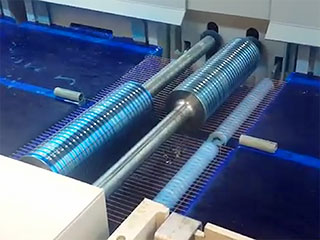 Wire Brass plating line application
Mainly used for wire brass plating, especially suitable for producing high-pressure hose steel wire, steel cord or steel wire for conveyor belts
Carbon steel, aluminum wire, and other materials - 0.05 - 1.0%
Wire diameter : Ø0.6 - 3.0 mm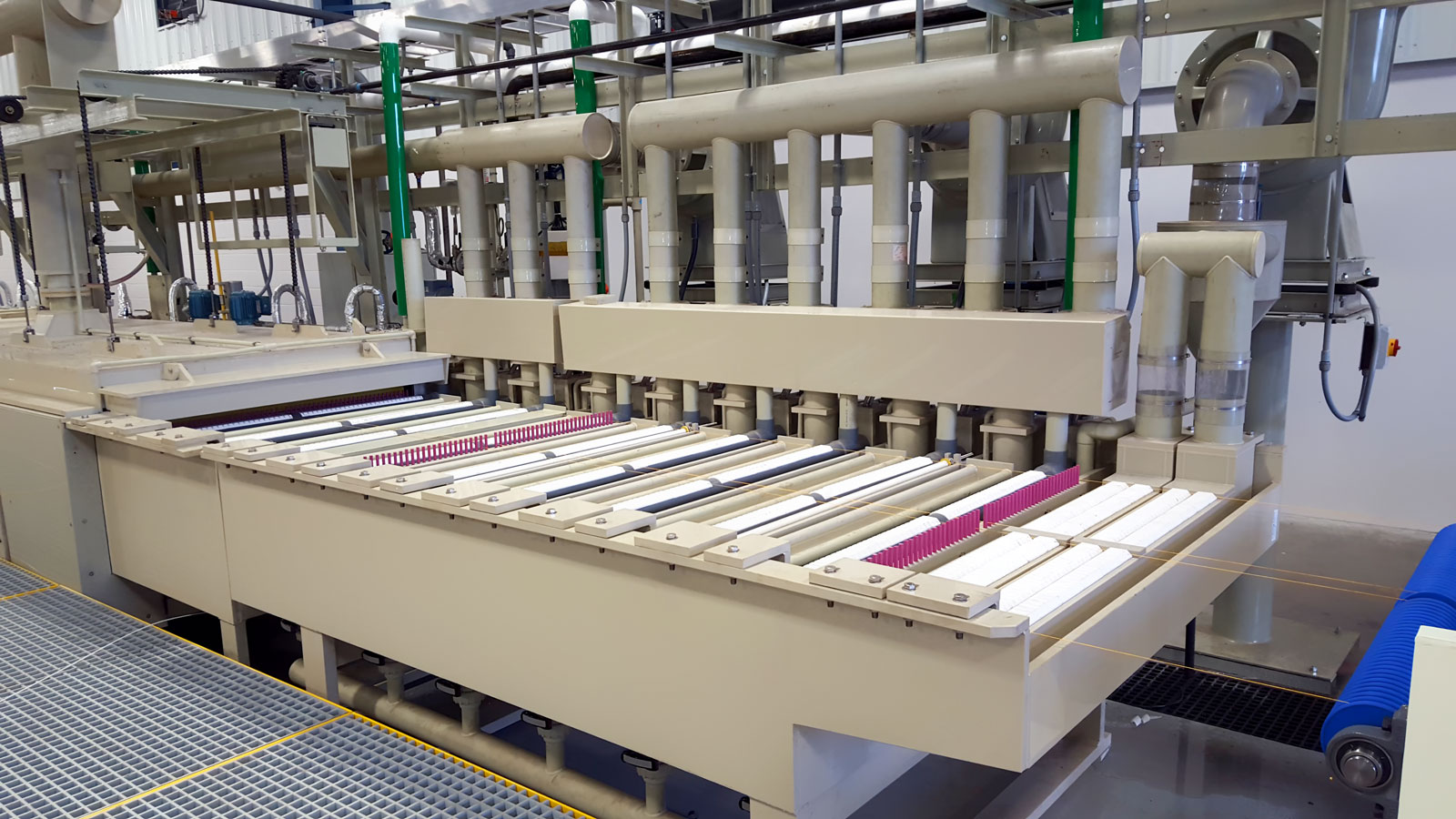 Advantages of brass plating line
Modern technology: our equipment is characterized by high performance and impeccable product quality and sets leading world standards.
Stable operation, excellent quality and high efficiency.
The equipment is very economical and environmentally friendly.
Professional design and manufacture experience in steel wire production line process of more than 10 years.
The equipment is designed according to customers' requirements, which allows increasing its production potential.
A variety of custom-designed and manufactured brass lines are available for the production of steel wire for high pressure hoses and steel cord.
Competitive prices – helps reducing the investment costs and creates more business value for clients.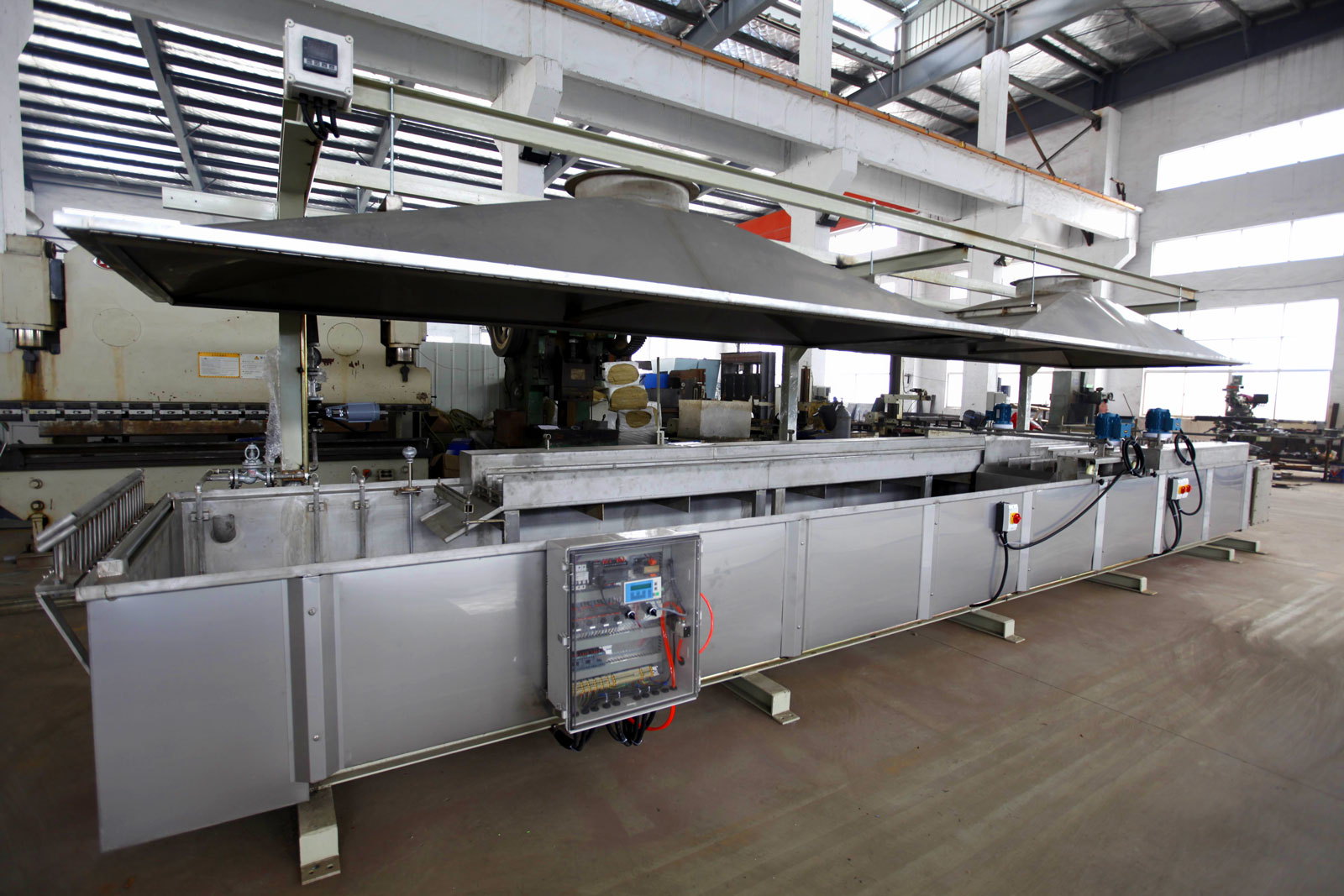 Process steps for brass wires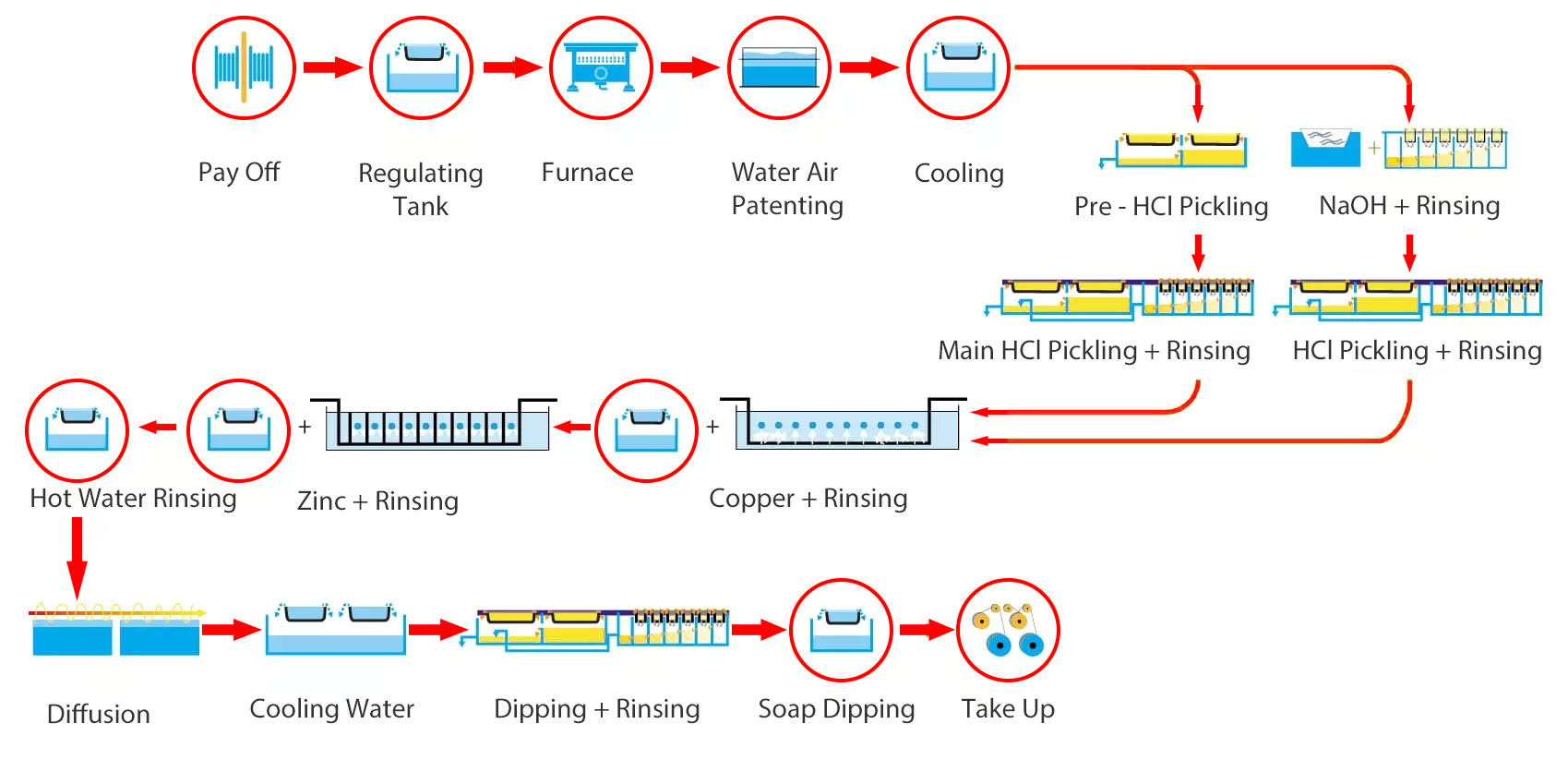 Technological chain of brass lines: wire unwinding wire surface correction heating in the furnace hot water rinsing water cooling alkaline cleaning acid etching water rinsing brassinging water rinsing zinc coating water rinsing hot water rinsing ultrasonic spraying water cooling phosphoric acid etching water rinsing soaping winding wire.
The brass plating technological process is shown for reference only. The brass plating steel wire production line is designed and manufactured according to customer requirements.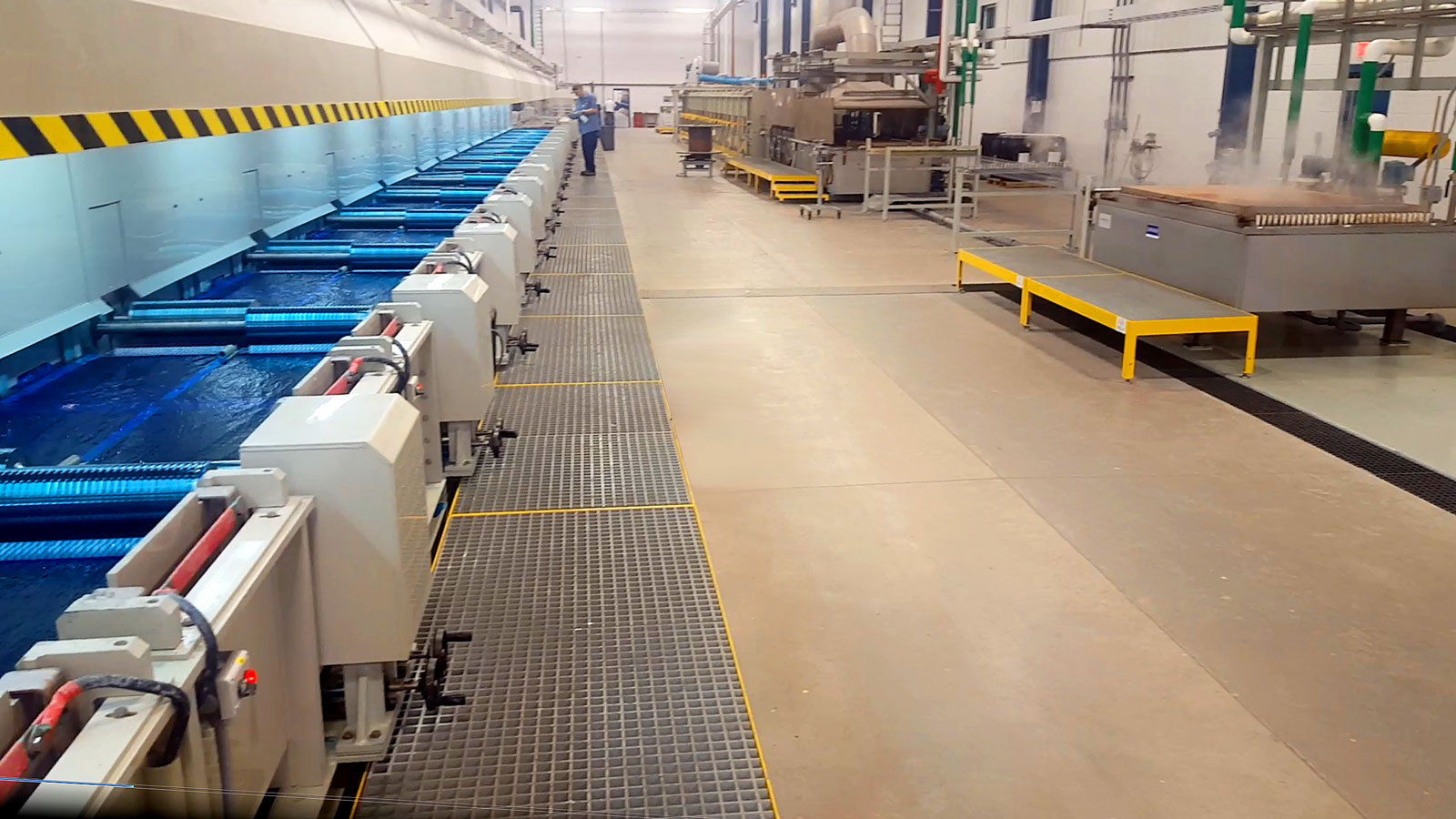 Technical parameters of the brass plating line
| | |
| --- | --- |
| Work material | high carbon steel wire 0.05 - 1.0% |
| Steel wire diameter | Ø 0.6 - 2.8 mm |
| Line speed (DV76) | 75 m/min |
| Wire number | 42 / 48 / 56 / 60 |
| Coating weight | 4 - 8 g/kg |
| Working hours | 24 hours continuously |
| Production capacity | According to customer's needs |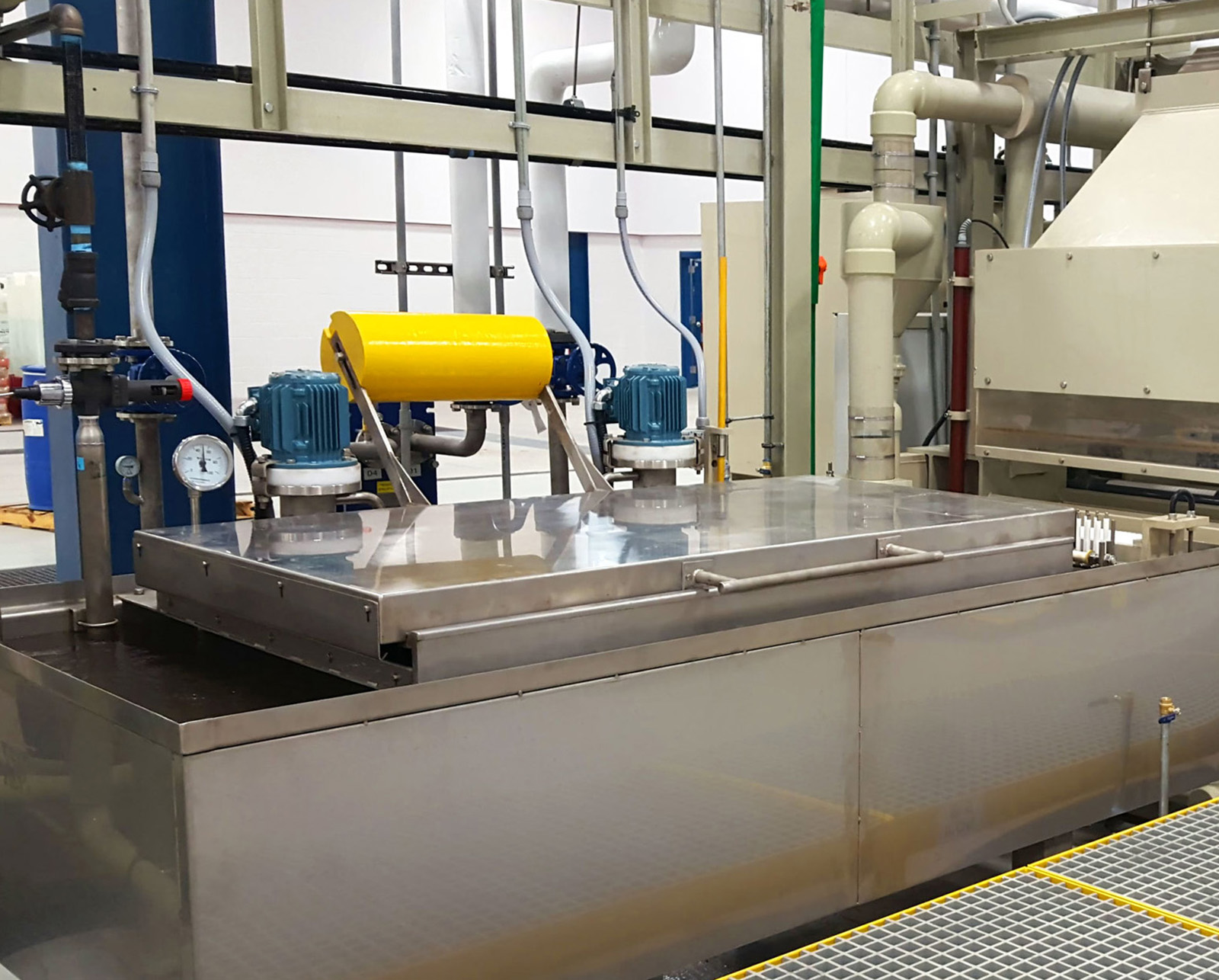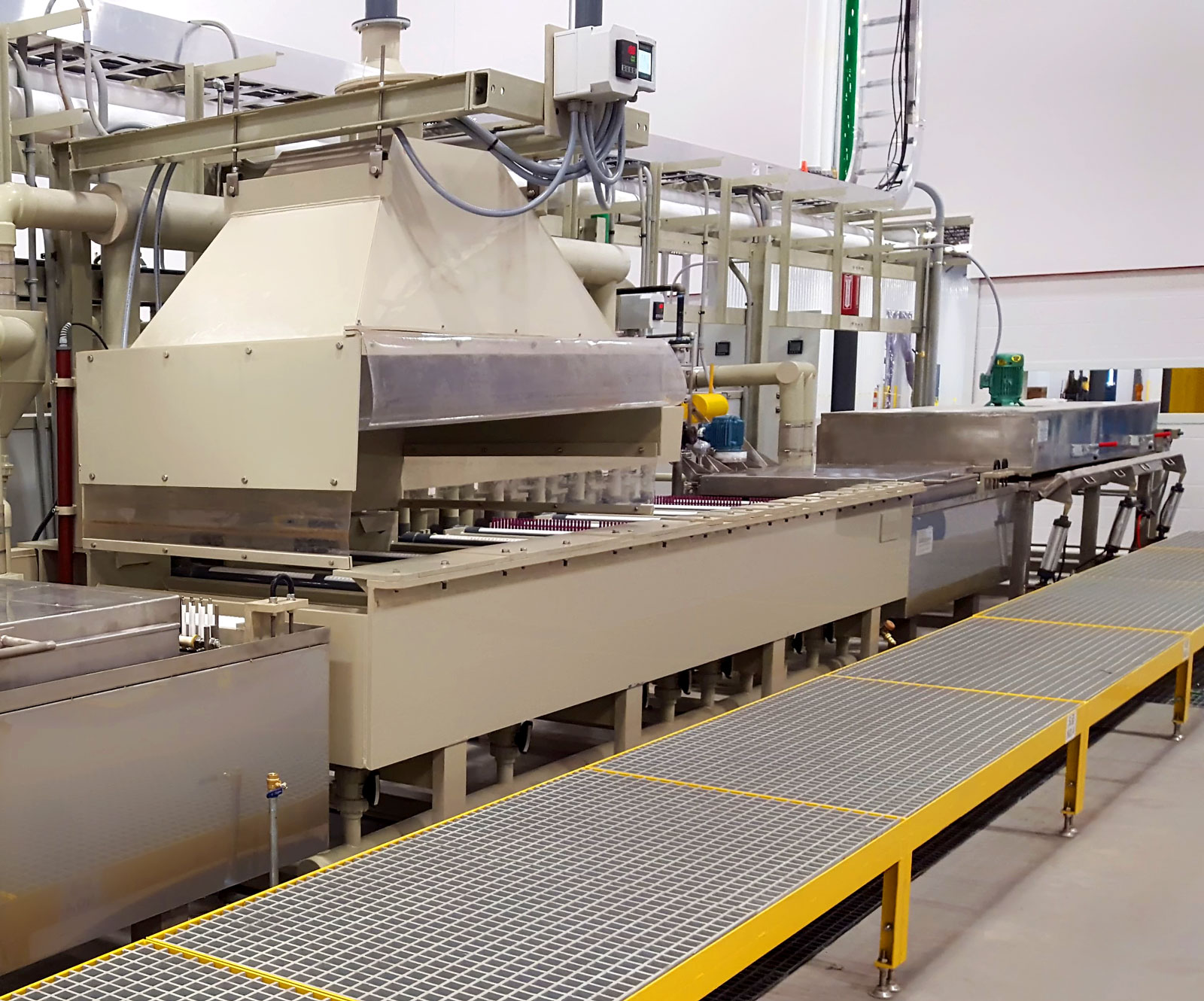 Video of the operation of the brass plating line