Wire Rod Uncoiler Machines
AUTOMATIC WIRE FEEDING AND SHAVING MACHINE RGO/RGV Series
Machine equipment is specifically designed to reduce the downtime of large wire preparation required for large diameter wire feeding. The equipment includes RGO series automatic wire rod unwinder with a straightening mechanism and RGV series sharpening unit for the front end of the wire rod coil. This equipment can work as part of a production line for wire drawing together with the RCD series inverted vertical drawing machine.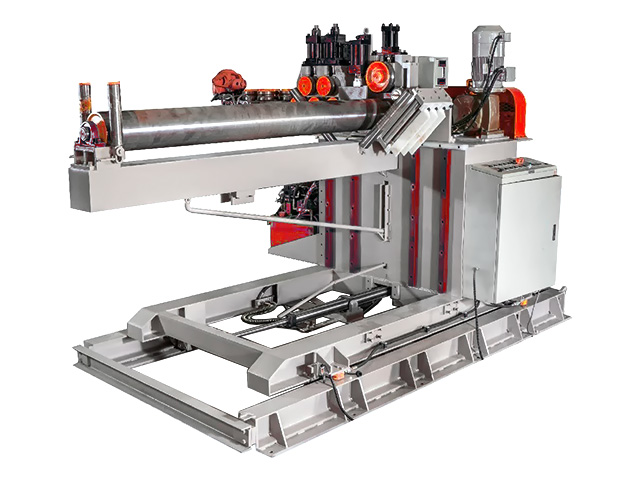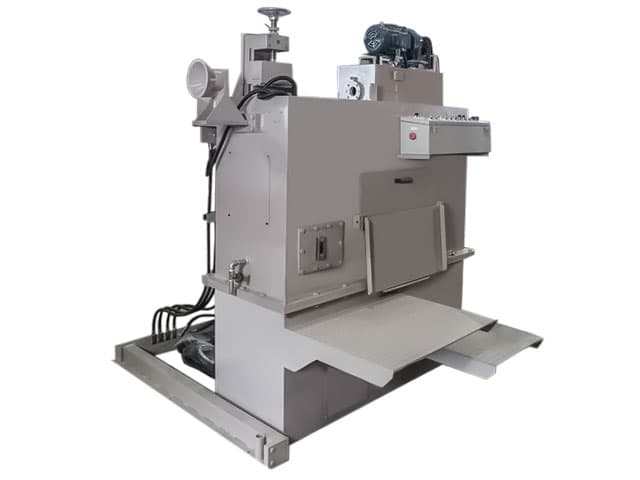 Application & advantages of automatic wire feeding & shaving machine
Machine equipment is specifically designed to reduce the downtime when feeding wire rod of large diameters. Main advantages of RGO / RGV series devices:
Traditional preparation time is approx. 30 minutes with pointing work; however using this equipment, the preparation time can be reduced down to 6 minutes.
From auto-feeding to pressing and striking, straightening, wire shaving, and then to Die end - all tedious work will be performed semi-automatically.
Wire shaving treatment process is automated with no physcial involvement of the operator with the wire rod. Contrary to the conventional method where the operator is always at risk of accident due to physcially holding the wire during pointing.
This automated machine equipment greatly increases production efficiency by up to 5 times by shortening wire rod preparation time.
Automatic Large Diameter Wire Feeding & Shaving Machine Specification
Model
RGO/RGV-20
RGO/RGV-30
RGO/RGV-36
RGO/RGV-45
Wire Range
Ø22 mm ~ 9 mm
Ø32 mm ~ 10 mm
Ø36 mm ~ 25 mm
Ø45 mm ~ 37 mm
Power Source

AC 380 V / 50 Hz / 3 Phase

Feeding Machine Motor
7.5 HP AC Motor + Inverter
Shaving Machine Motors
3 HP + 1 HP Motor with Inverter Drive
Lubricating Motor
1/2 HP
Hydraulic Pump
5 HP
Polearm Wire Capacity
up to 3,000 kgs
Process Sequences
Wire Rod End
Feeding Pressing & Striking with
Hydraulic Pressing Rollers Wire Rod
Straightening Wire Head
Treatment Feeding to
Die Holder Outlet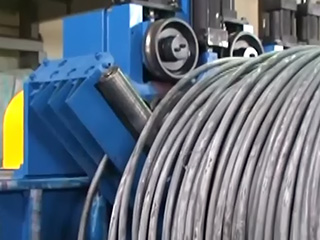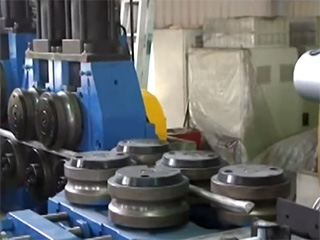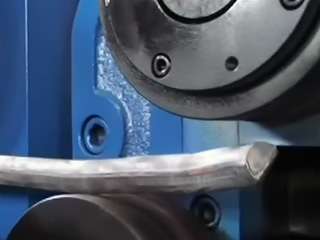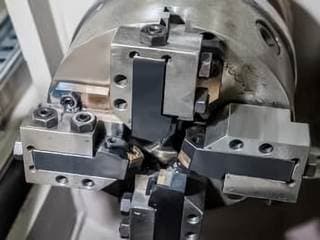 Part of the Equipment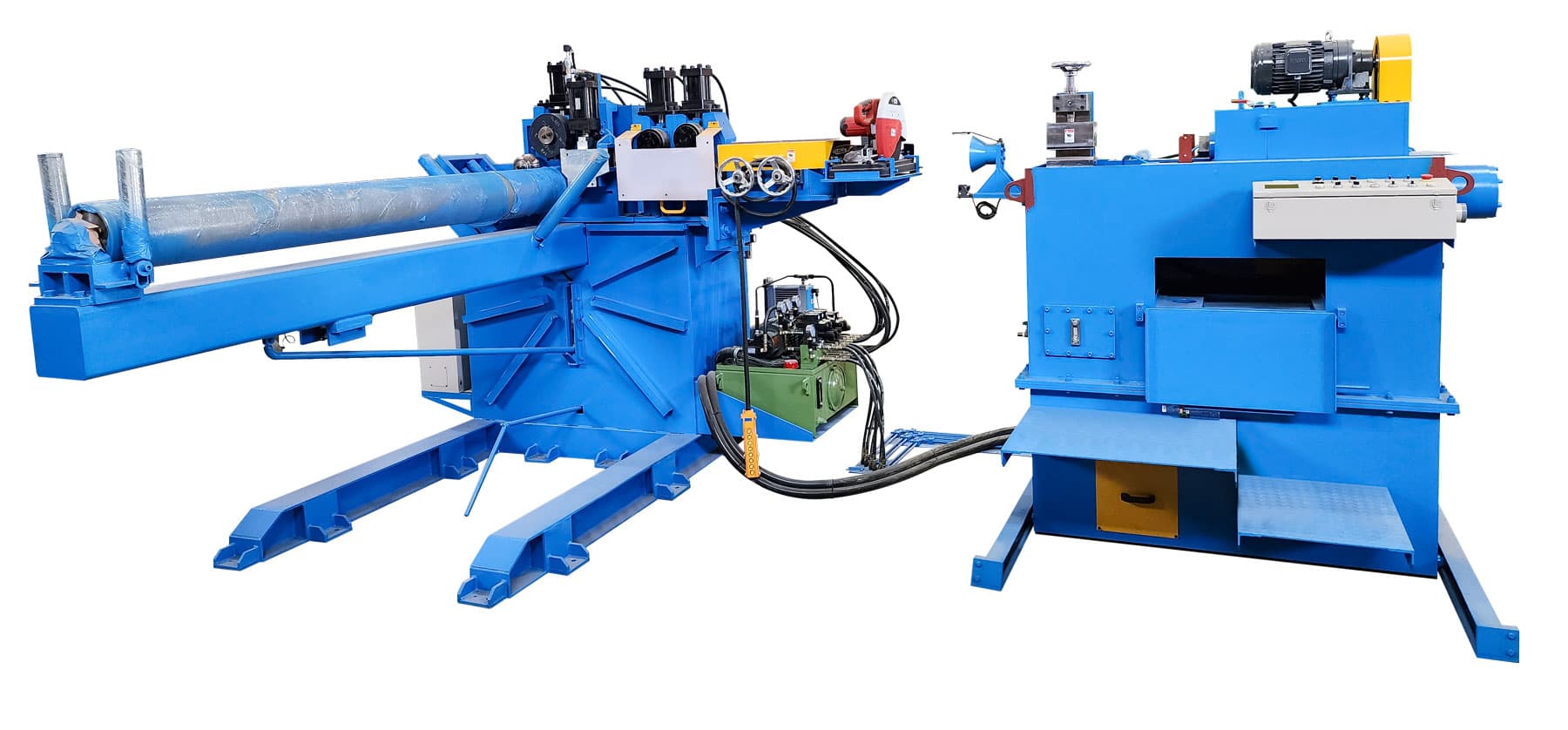 Feeding:

Pedal Control for Jog / Forward / Reverse.
Wire Feeding Roller Controlled Automatically by Hydraulic Cylinder.
Operable by portable handheld radio remote control.

Pressing Wire Head: 3 Set of Hydraulic System.
Straightening: Straightening Rollers of "X" & "Y" Cross Direction. Hydraulic Controller includes 2 Sets of Straightening Rollers.
Hydraulic Trolley: 1 Set (Shavings Waste Collector).
Wire-Head Shaving Device
Features:

Fast Shave Time: 1.0m length takes about 1 min.
Produces an uniformed round head for die insertion.
Digital Control: relative to the wire diameter and shaving depth. The control system will automatically adjust the rotational and feeding speed.

Wire-Head Shaving Device includes:

Segmented Cross Clamping Device for Fixed Wire (x1 Set).
1 Set of 3 pcs Guide Wheel - Clamping Device - On the Front and Rear Side of Turning Tool.
Left & Right side each has 1 set of hydraulic cylinder for centering. This greatly helps optimize the shaving speed and the roundness of the wire head.
The uniquely designed turning tool adopts a reducer motor that drives the speed of the tool and feeding blade.
Four Blades to adjust simultaneously.
Hydraulic System to automatically move blades during wire head treatment.

Polearm Wire Capacity (Per Polearm): 3,000 kgs
Hydraulic Pump: 5 HP. Wire Head Treatment Device is regulated by a hydraulic system.
Control System: PLC Mitsubishi (Japan).
Additional information about the Automatic Wire Shaving Machine RGV series (wire sharpening machine) is available
on the page
.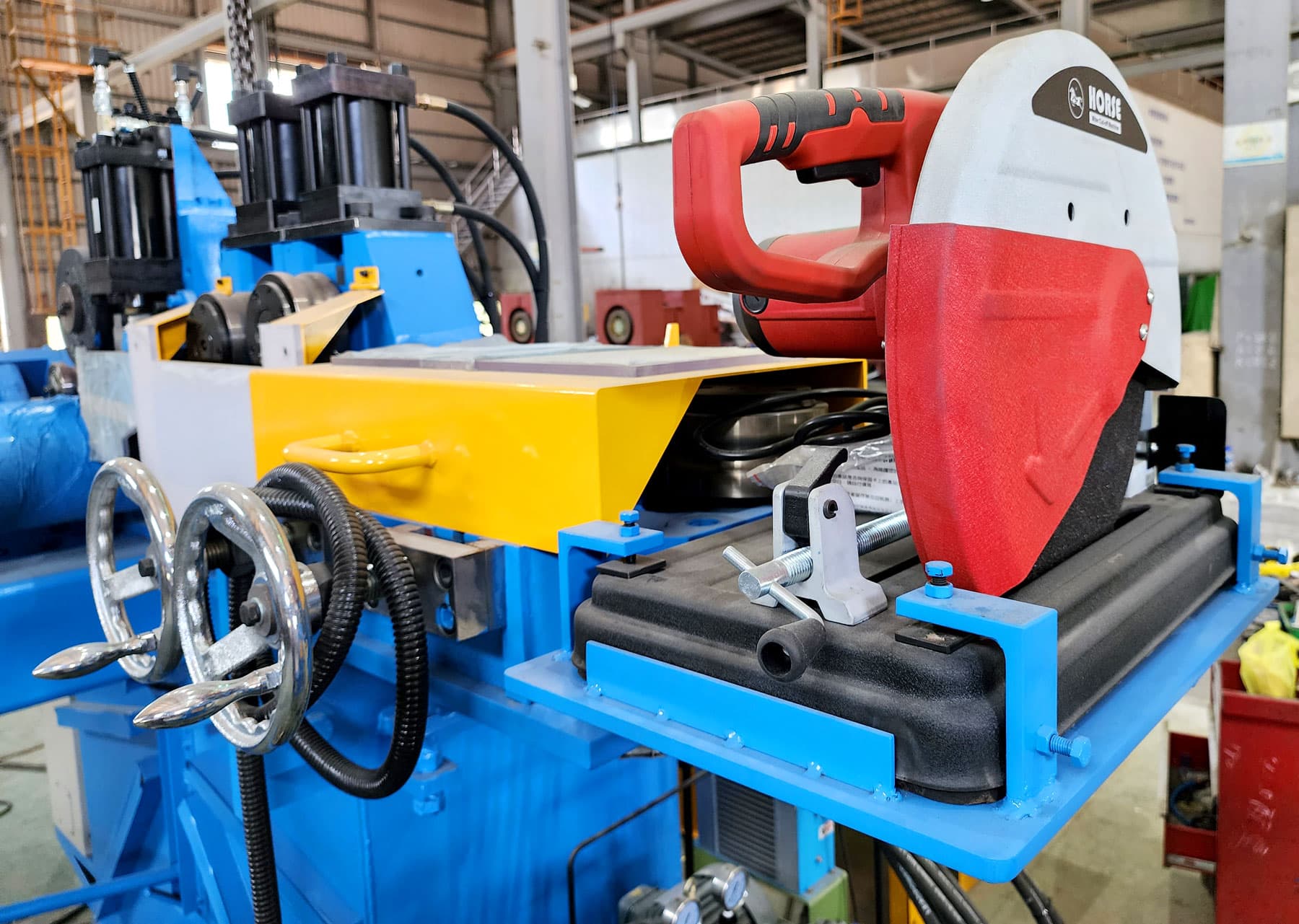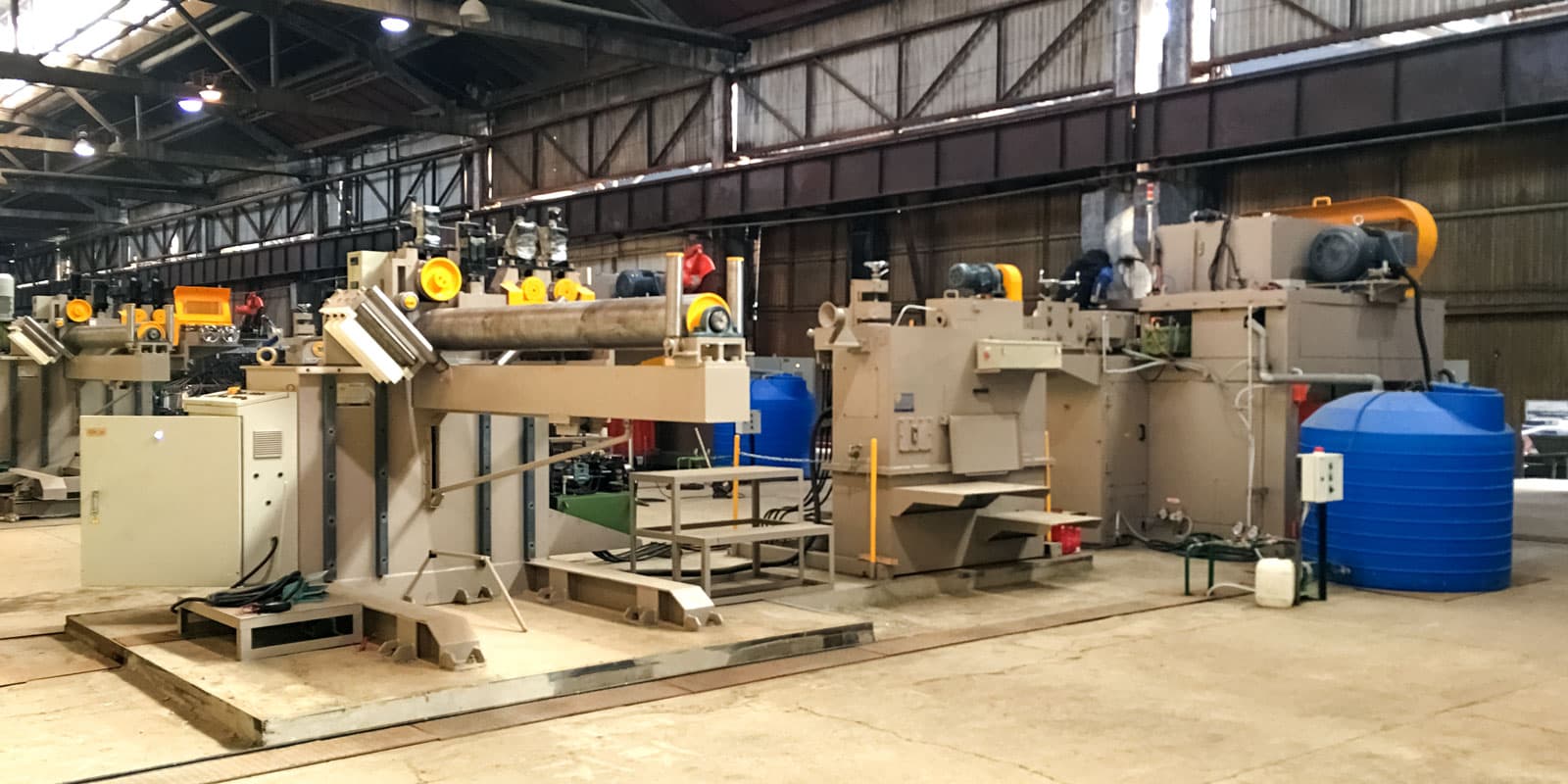 Video of the operation of the Automatic Feeding Machine for large diameter Wire Rod
Coil Pay-Off Stand with Coil Opener Unit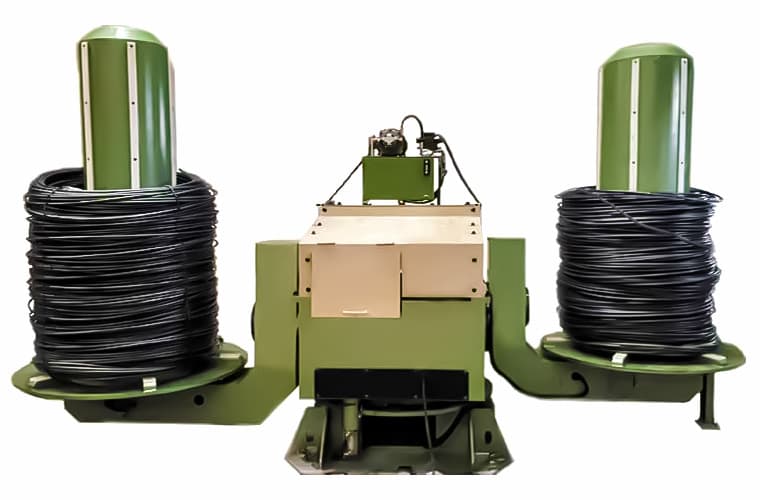 Three types of motorized Wire Rod Uncoiler Machine are optionally available with the Combined Wire Drawing Machine:
90 degree Tilt-able Coil Pay-off stand.
360 degree Circumgyration Coil Pay-off stand.
Combined Wire Rod Decoiler that can tilt 90 degrees and rotate 360 degrees.
Equip with the track and sensor, which can stop the pay-off stand and combined drawing machine simultaneously.
Loading weight of Coil Pay-off stand: max. 3 ton.
Pay-off Stand can turn over by 90 degree angle / rotate 360 degrees.
Oil box including motor.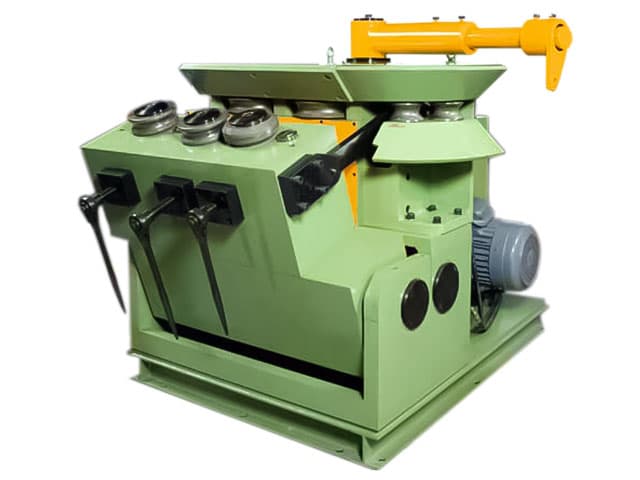 To pull the coil into the straightening roller by robot arm. Then, straight the end of coil by rotating rollers. Before the coil enters the drawing die, the beginning of the coil should be reduced the diameter to pass the drawing die.
The coil opener can pull out the end of large diameter wire coils quickly and easily. The crooked part of wire will pass through the straightening rollers and be straightened.
Customized suitable diameter.
Robot arm with power (3.7kw / reduction rate 1:100): 1 pcs.
Straightening roller with power (7.5kw / reduction rate 1:60): 5 pcs.
Passive roller: 2 pcs.
Technical Specification
| | |
| --- | --- |
| Wire Range | Ø16 ~ Ø20 mm |
| Robot Arm Power | 3.7 kW |
| Robot Arm Reduction Rate | 1:100 |
| Straightening Roller Drive Power | 7.5 kW×5 pcs |
| Straightening Roller Drive Reduction Rate | 1:60 |
| Passive roller | 2 pcs |
| Power Source | 3 Phase 380 V 50 Hz |