WIRE PROCESSING EQUIPMENT
PRE-TREATMENT DRY DRAWING LINE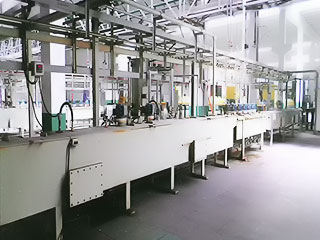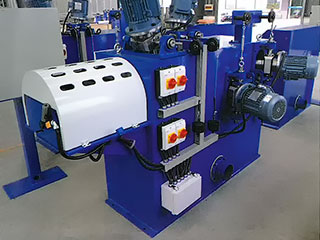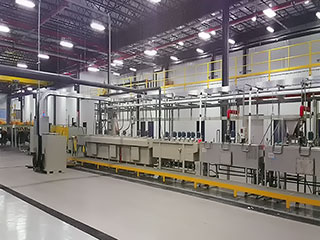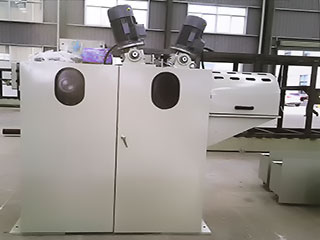 Pre-Treatment Line Application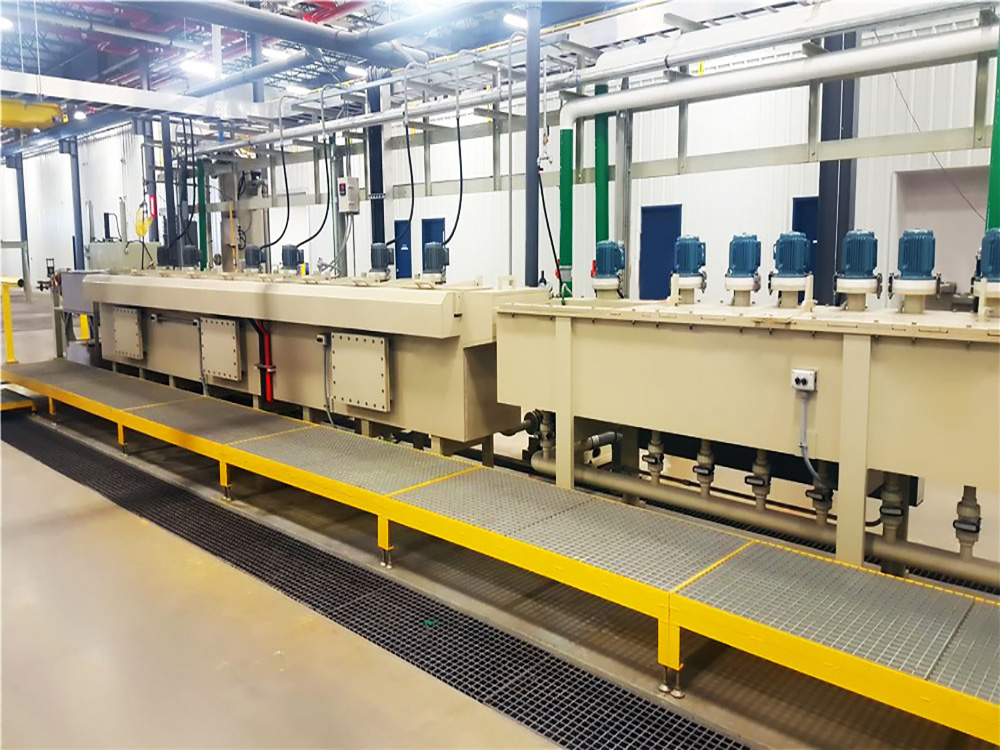 The pre-treatment dry drawing line is mainly used for steel wire surface pre-treatment, such as removing rust, removing oxide skin, electrolyzed phosphating, borax and so on, to provide smooth and available steel wire for the follow-up process.
Equipment Advantages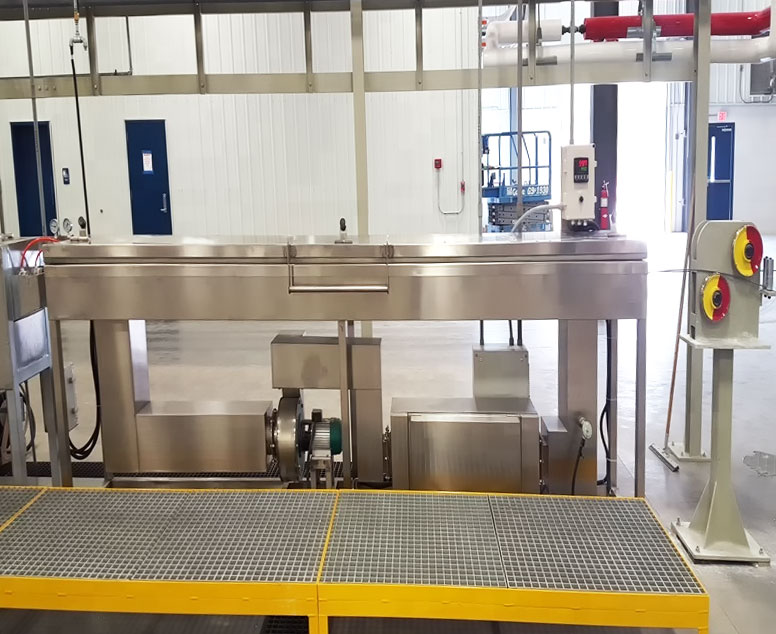 Brightening of the wire surface, no damage to the surface of the wire.
Low operating cost, high efficiency and energy-saving.
Beautiful construction, simple and safe to operate and maintain.
European and American advanced technology.
Process Step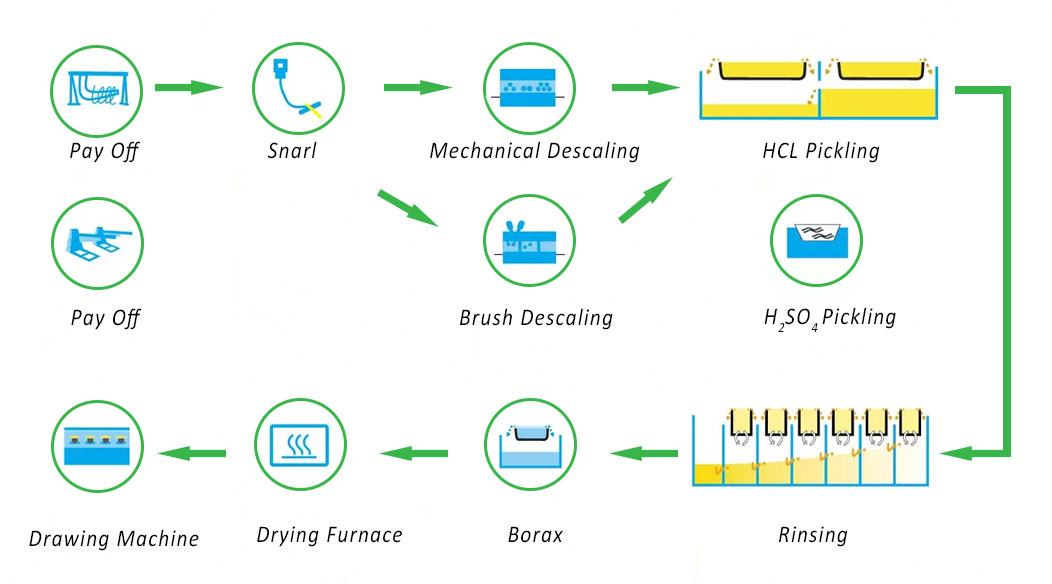 The above process step is only for reference. We can design and manufacture the most suitable production line according to customers' requirements.
Technical Parameters
Material
Carbon content 0.05 - 1.0%
Pay-off type
No need to stop when replacing,
C-hook type with snarl / C-hook with wire entangle stop device
Wire diameter
Ø4 - 10 mm
Wire number
1 / 2 / multiple
Line speed
≈120 m/min
Descaling method
Mechanical scale brusher – 8 descaling wheels in 2 groups / Brusher
Surface cleaning
Chemical cleaning / Electrolytic pickling
Acid pickling
H2SO4 + Electrical / HCl + Steam
Boraxing type
On-line continuous
Wire-drawing machine type
straight line wire drawing, the first process is automatic wire accumulating drum
Take-up type
Coiler take up machine, adjustable circle vector
Information required for the proposal
Which information is needed to make a proposal?
Wire material.
Diameter range.
Wire numbers.
Coating weight.
Capacity.
Pay-off and take-up method: spool/bobbin, spindle, spider / other.