PRODUCTS FOR PRODUCTION OF PARTS, METALWARE AND FASTENERS
STEEL CONVEYOR BELT FOR CONTINUOUS HEAT TREATMENT FURNACE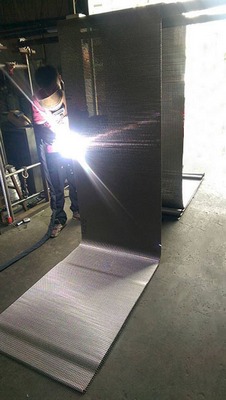 Taiwan Metiz Alliance develops and manufactures conveyor belts according to customers' drawings, specifications, or we can make the design by ourselves:
Stainless steel wire conveyor belts for continuous heat treatment furnaces
Flat heat-resistant conveyor belt for continuous furnaces with special weave
Thermostable stainless steel conveyor belts for special purposes
Flame-retardant conveyor belts for work with temperatures 400°C ~ 1070°C in different atmospheres
Cold-resistant conveyor belts
General-purpose conveyor belts
Transport belts for any industries
Flat mesh metal conveyor belt
Light duty conveyor mesh belt
Conveyor belts for the food industry
Steel mesh conveyors for furnaces are made of heat-resistant alloys that can be operated at high loads and temperatures from 200°C to 1150°C.
In order to select the right belt, all of the following specifications must be confirmed: steel material, working conditions, shape, size and weight of transported products. Steel conveyor belts are used for continuous furnaces for hardening, tempering, annealing, and other types of heat treatment.
CONVEYOR BELT ORDER
Please provide the following information accordingly: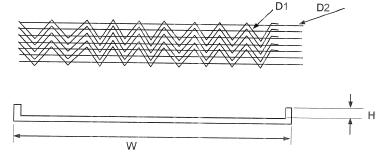 Write a Technical Specification
Specify belt's purpose
Specify belt's material, for example – stainless steel SUS304 or SUS314
Specify the size of a conveyor belt, where:
W - Width of the belt,
L - Length of the belt,
H - Side wall's height of the belt,
D1 - Transverse wire diameter,
D2 - Longitudinal wire diameter.
SPECIAL PURPOSE THERMOSTATIC STAINLESS STEEL WIRE CONVEYOR BELTS
FLAT HEAT-RESISTANT CONVEYOR BELT WITH SPECIAL WEAVES FOR CONTINUOUS FURNACES
Taiwan Metiz Alliance offers heat resistant conveyor belts for continuous furnaces. Steel conveyor belts (conveyor nets) are made of steel wire or flat belts with special weaving. The main quality of the belts is a combination of flexibility and great strength properties. Taiwan Metiz Alliance also offers belts with side walls.
STAINLESS STEEL CONVEYOR BELT
SPECIAL PURPOSE THERMOSTABLE STAINLESS STEEL CONVEYOR BELTS
Industrial application. Workshop for thermal processing of metalware products.
Pictures of Conveyor Belt Packed in Wooden Boxes Ready to Deliver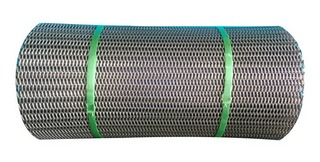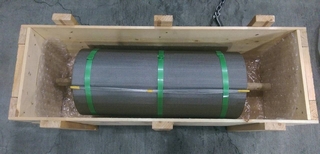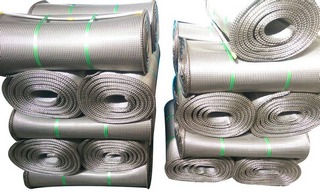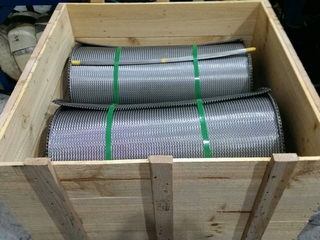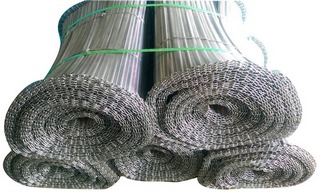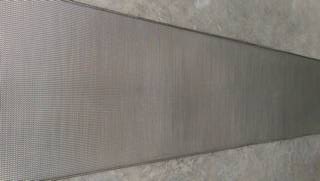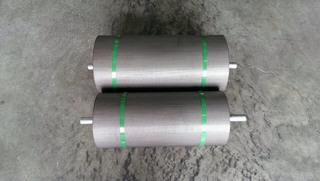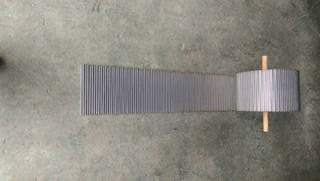 Steel mesh belt conveyor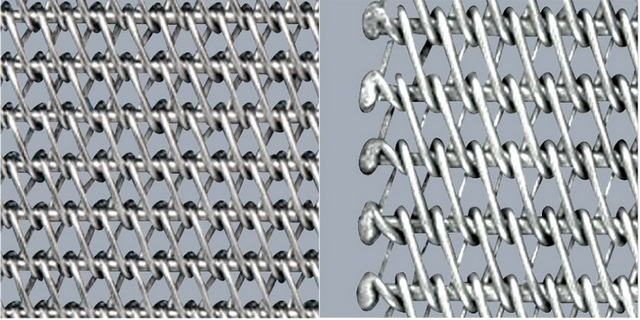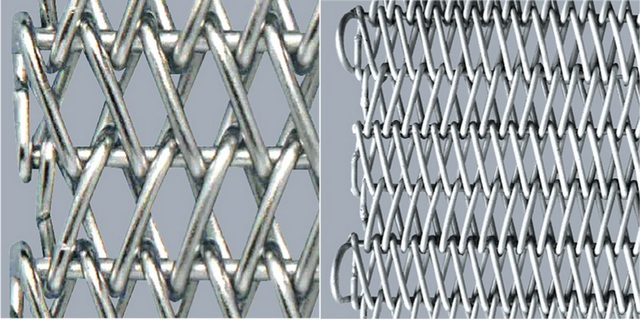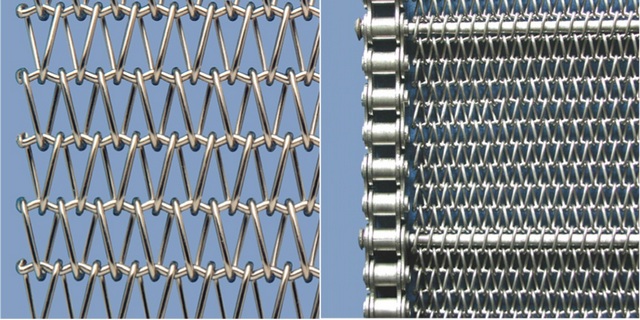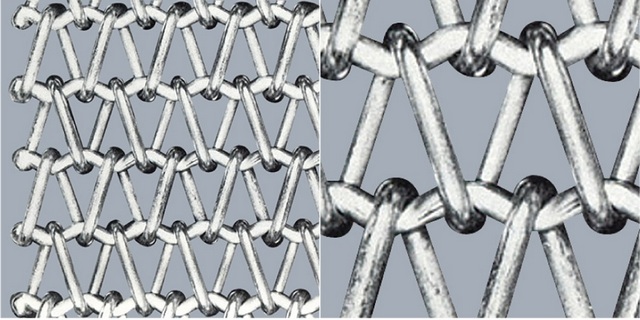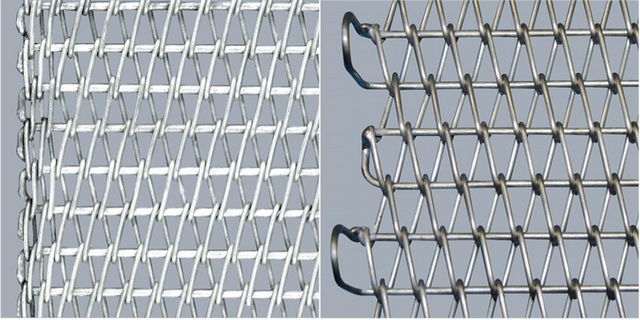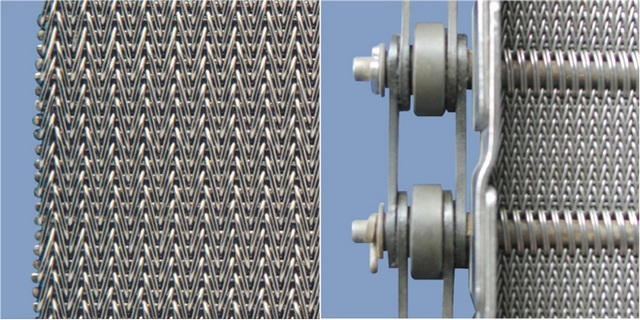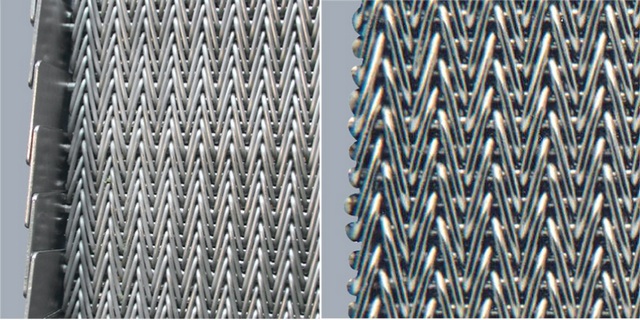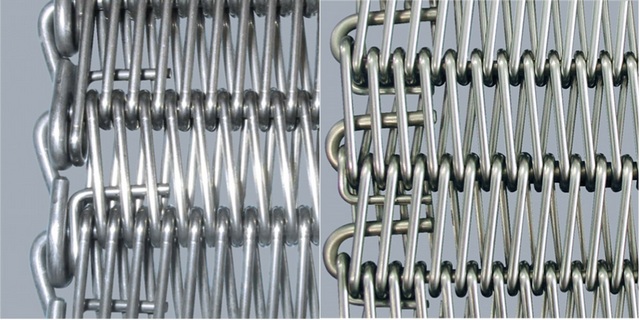 Flat Conveyor Belt with Weaving type "Ladder"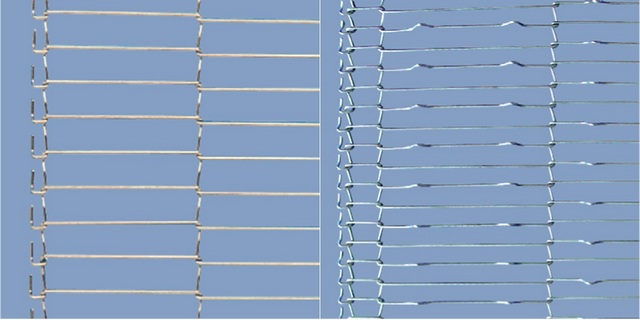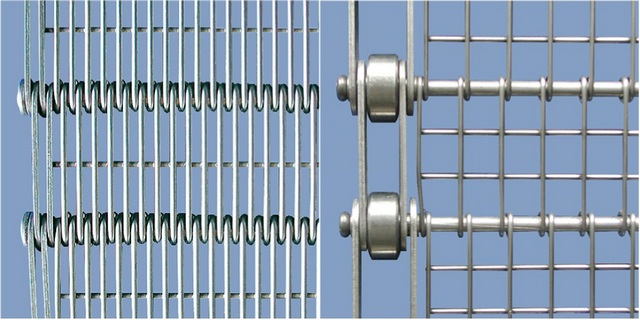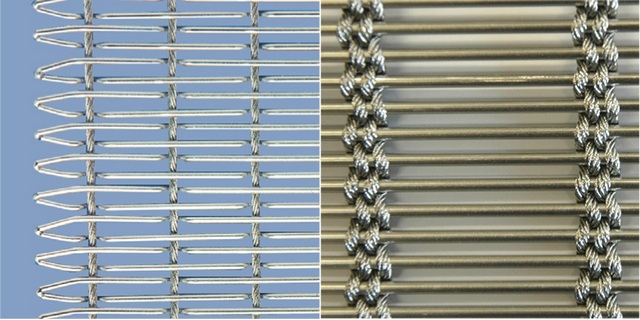 Conveyor Mesh Belt for Easy Operation Modes
The mesh of the belt conveyor is made of flat steel sheets and wire with circular cross-section. It is characterized by its low weight, flat surface, and large cells. Mesh belt conveyor has a shape of a horseshoe which doesn't allow it to deviate from its given direction. It can be used as a conveyor for washing, drying, cooling and heat treatment lines.