WASTE WATER TREATMENT CHEMICALS
Polyaluminum chloride. Polymeric flocculate
Appearance: white, solid powder
Type of packaging: 25 kg polymeric sack with plastic bag inside.
Application: for clearing waste and industrial water
Classification: chemical, auxiliary reagent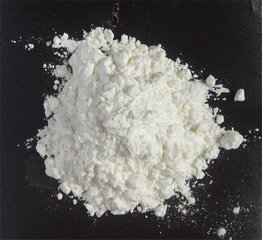 Specification:
Al2O3: 29% (min.) As: 0.0005% max Mn: 0.045% (max.) Cd: 0.0006% (max.) SO42-: 3.5% (max.) Fe: 0.008% (max.) Cr6+: 0.0015% (max.) Valence: 50.0% ~ 85.0% Hg: 0.00002% (max.) Pb: 0.003% (max.) N: 0.09% (max.) Purity: 30% Insoluble impurities: 0.5% (max.) PH level (1% water): 3.5-5.0
Coagulant for wastewater treatment is beneficial and effective way to clean water to prevent environmental pollution and ensure water recycling closed cycle. As compared with an inorganic coagulant polymer coagulant has the following advantages:
coagulant for wastewater treatment provides better results with much smaller, up to 10 times, doses;
operates over a wide range of pH and alkalinity;
does not change the pH of the treated water;
not afraid of chlorination;
does not add dissolved metals to purified water (i.e. aluminum or iron)
coagulant for wastewater treatment increases the speed of separating the liquid and solid phases;
increases the service life of direct filtration filters;
removes unicellular algae;
minimizes the amount of sediment formed;
easier forms dehydrated sediment;
coagulant for wastewater treatment reduces the expenses on sediment treatment and disposal;
more convenient to prepare and use.
Reagent for heavy metal ions removing
Appearance: brown viscous liquid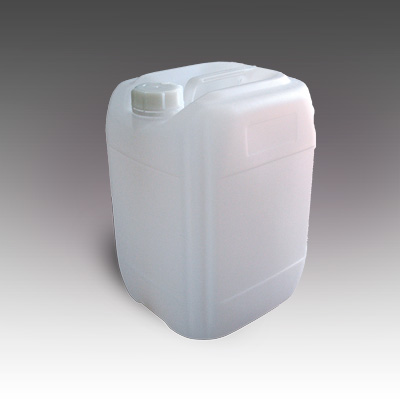 Type of packaging: 20 kg plastic quick-btn-conts
Application: for clearing waste and industrial water
Classification: chemical, auxiliary reagent
Specification:
Purity: 80%
Acceptable PH level: 4 ~ 12
Reagent for heavy metal ions removing is a patented product used to remove heavy metal ions from wastewater, high molecular weight polymer is grafted on the polymer chains chelating groups. These groups form strong links with dissolved in water heavy metal ions. The polymer with captured metal ions precipitates, forming rather large flakes which are removed by standard filtering methods. Reagent removes metals simply and effectively and thus can be easily used in various technological purification schemes. It is used in petroleum, metallurgy, industrial treatment from heavy metal ions Hg2+ Ag+ Cu2+ Pb2+ Cd2+ Zn2+ Ni2+Cr3+ Fe3+ Mn2+
When used properly, the reagent for removal of heavy metal ions effectively reduces the content of heavy metals in wastewater, forming a thick precipitate. In most cases, reagents do not react with chelating and sequestering additives and, therefore, can replace existing methods of purification or the final stage of removing residual metals from the wastewater.
| Type | MCP-1 | MCP-4 |
| --- | --- | --- |
| Stiffness (20°C) | ≥1.25 | ≥1.15 |
| Viscosity (25°C) | ≥110.0 | ≥100.0 |
| PH (1% water) | 9.50-12.50 | 9.50-12.50 |
| Nonsoluble particles, % | ≤0.3 | ≤0.3 |
| Chelation, mmolCu/g | ≥1.65 | ≥1.0 |
Dosing
The reagent may be dosed continuously or intermittently in small doses. Reagents should be fed below the water level in the mixer. Optimal contact time: 30 minutes. Introduction of additional coagulants during mixing can greatly improve the efficiency of deposition. The use of flocculates accelerates the deposition and compaction of sediment. Generally, the starting dosage is 11 mg /l for every mg /l of metals removed. The optimum dosage depends on various parameters used by cleaning system, it is specified in reagent application.
Anionic polyacrylamide. Anionic flocculate
Appearance: White or colorless powder, odorless, neutral

Type of packaging: 25 kg paper sack with plastic bag inside.
Application: for clearing waste and industrial water
Classification: polymer, adsorbent, readily soluble agent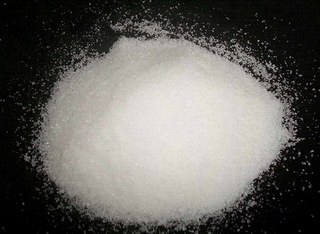 Specification:
Anionic flocculate
Purity: 98%
Molecular weight: 18 million.
Flocculates purify water from impurities, forming therein aggregates and flakes of fine and colloidal stable particles. Flocculants are used only in water and sinks, wherein the particles have destabilized coagulation. Therefore, the process of flocculation is preceded by coagulation. Physical and chemical wastewater treatment forms easily removing sediment. Synthetic flocculants are widely used for:
drinking water clearing;
wastewater treatment, in particular, wastewater with suspended particles of metallurgical plants, electroplating plants, coal enriched water;
in paper industry.
Activated carbon
View: porous black granules
Type of packaging: 25 kg, 500 kg, plastics bag
Application: for clearing waste and industrial water
Classification: chemical adsorbent, auxiliary reagent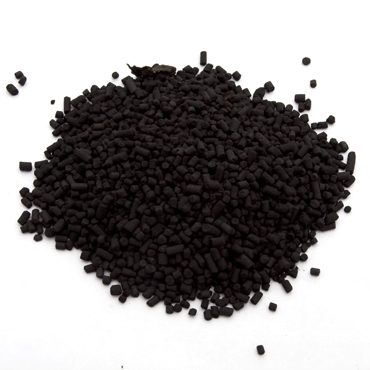 Specification:
Purity: 99.9%
The content of iodine: 1000
Size: 8 * 30 mesh
The carbonaceous catalyst is widely used in the filtering process for water clearing in industry and in household scale. With help of the catalyst various types of pollution are removed from water, which allows you to output a pure product that meets the highest quality standards.